Skip Bin Hire in short supply in Paroo
Skip Bin Hire > Queensland > Paroo
Sorry No Skip Hire or Skip Bins to be delivered in or around Paroo currently. We are always looking out for skip bin companies who can deliver skip bins to remote area in Australia. So if you know of a skip hire business who would be interested in working with Bins Skips Waste and Recycling give them a nudge in our direction. Many Thanks for visiting.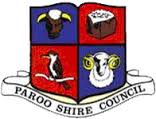 We would like to tell you more abut the waste services deliver by Paroo Shire Council to help you our but to date we have been unable to find any information about the Waste Management Service as that web page is still being constructed.
In the meantime here is a picture of the Paroo Council Building to prove that they do exist.