Delivering Skip Hire in Melbourne to All Areas
Bins Skips Waste and Recycling: Melbourne
E
2M skip
Edmond Acs
Great service
A
Great service
Allan DeSalvo
Prompt and friendly service. Will use again.
M
Skip hire in Essendon
Mark Dent
Easy to compare bins and book online.
Able to book bins for a specific day.
Easy process to request pick up.
S
3 Cubic Metre Bin Hire
Svetlana Newey
The whole process of choosing the right bin for my needs was simple and easy. All the relevant information was available to me including bin sizes and the type of waste I needed to have removed. Ordering, paying and scheduling my required time was also quick and straight forward.
C
Hire of Skip, Delivery and Collection
Cath White
Excellent service from easy to access information on the webpage, organising date/delivery of skip, and picking up afterwards. We didn't have to deal with Council as Bins Skips did everything required. Very happy with the whole process and would definitely use again and recommend to anyone thinking of using them.
D
Skip Hire
Daniel Paul
I used Bins Skips Waste and Recycling for the first time, booked everything over the Internet through and easy and clear website. Delivery and pick up was on time would definitely use them again.
B
174 Melbourne Ave. Glenroy .
Brian Simpson
5 star Rating ! . Bin was clean & in good condition rear access door worked fine .
P
Great Service
Paul Farrugia
Very helpful.
J
House move, major clean out
Jennifer Allas
The choice of skips available online, and information available, made it much easier for me to select and book a skip. As suggested upon speaking with your operator (who was very friendly, helpful and polite on the phone), there was more to clear out than anticipated and I was relieved at having booked a larger skip.
Although there were a couple of hiccups with my booking, I'd like to thank you for making my pre-move clean up that little bit easier.
N
I am impressed
Nadia Ghany
I am impressed as the title says, I am impressed. simple and fast services. Efficient and the price is right I would recommend to anyone any time , thank you
F
excellent service
Frank Jephcott
would reccomend this company,to everyone
10 plus for services
K
Kathryn
Great service. Thank you
M
Marilyn
The skips were delivered where and when we required we thank you very much
R
Ron
Prompt and professional service. Will use again.
J
Julio
My only complaint is I didn't get the shape bin I wanted, it was meant to be 3.7 long but it turned out to be only about 3m which meant I had to cut things to fit in it.
J
Jeff
Hi Guys thanks for the service you provided your service is excellent and l have verbally passed onto friends and family if they need bins to call your company.

Double stars for service.
D
David
great personal attention, when my initial delivery time was not available, the phone contact gave me another that suited and the bin was delivered very early which set me up perfectly for my job.
I asked to be called 5mins before delivery and the driver did this so I could move my car (saving the spot on the road).
Great service all round, thankyou.
C
Craig
very good service
will use again
L
Les
Really impressed and great timely efficient service thank you. Well done.
K
Kirsten
Very good service Delivery and pick up on time and at short notice, Good price
As it was an "online" experience for me couldnt rate a few of the items .
L
Luke
i had a good experiance with you guys hats off to the driver for getting thr bin in our yard when 5 other drivers before him had failed, so thanks again and if i need another in future i will not hesitate to use this service again, thanks guys
2 cubic meter skips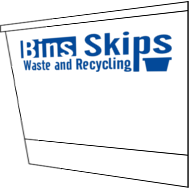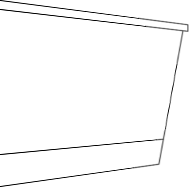 1.25m
1.0m
1.4m
Click for more info
4 cubic meter skips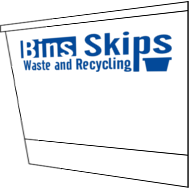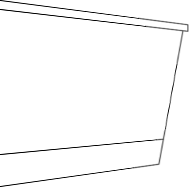 1.5m
0.65m
4.0m
Click for more info
12 cubic meter skips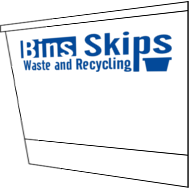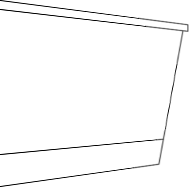 2.0m
1.5m
4.0m
Click for more info
Many More Sizes and Shapes Available...
We hire skip bins in Melbourne including waste containers between two and thirty cubic meters in volume meeting the requirements of both residential rubbish cleanups and industrial fit-outs and construction projects. Choosing from Melbourne's most diverse selection of skips has never been more convenient and you know your experience will be exemplary because each time we hire a skip in Melbourne our service is subject our customers' feedback. After we have collected it filled you're your garbage we request that you give us your thoughts on the service you received.
Our skip hire services for Melbourne can be delivered to you anywhere from Werribee in the south west to Hurstville in the north east. Using the form you can search for the right skip bin and hire it right here on our website or you can call our friendly staff on (03) 8370 6253 who will guide you to the skip bins in Melbourne that would be most suited to your needs.
Hiring a skip in Melbourne has never been easier than now, with Bins Skips' you can find the service that best fits your needs without confusing phone calls and lists of prices jotted down over the phone. Whatever size bin you need we have different services allowing delivery of various shaped bins so you get the skip that will fit the space you have or will fit the refuse items or trash you need to dispose of in the bin. Call us today to get a no obligation free quote for a bin delivered to you anywhere in Melbourne.
Our skip bin sizes include:
2 cubic meter skip bins
3 cubic meter skip bins
4 cubic meter skip bins
6 cubic meter skip bins
8 cubic meter skip bins
10 cubic meter skip bins
12 cubic meter skip bins
14 cubic meter skip bins
15 cubic meter skip bins
16 cubic meter skip bins
20 cubic meter skip bins
30 cubic meter skip bins