Hook-lift and Marrell Skip Hire around Palerang Shire including Braidwood and Bungendore
Skip Bin Hire > New South Wales > Palerang
Skip Bins are available in the Palerang Council area at the Bins Skips Waste and Recycling website. Save time by booking Bungendore Skip Hire and skip bins at Bins Skips Waste and Recycling. Palerang skip bins for Bungendore and the surrounding area can be found and booked using the Bins Skips Waste and Recycling website.
To find the price of Bungendore skip bins just complete the 3 items in the Get Prices panel to the right. Enter your suburb in the Bungendore, select the type of waste your have and estimate what volume of waste you have. Click Get Prices now and the webiste will give you a short list of service that match you needs. Click on the picture of the bin or the service title to find out more about the service and to book it.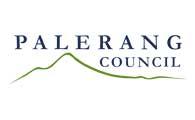 Palerang Council operates a three bin service;
Yellow lid recycling every second week, Red lidded wheelie bins for domestic waste every week and Green lidded green waste wheelie bins every second.
Palerang Council also operates a number of rubbish tips.
With no council bulk waste or green waste services skips bins in
Palerang
play an important role in the waste disposal market place. With no local skip bin businesses, skip hire in the
Palerang area
is provided by one or 2
Canberra Skip Hire
companies.
Canberra skip bins
travel up to the
Palerang region
on almost a daily basis with the exception of Saturday and Sundays. The availability of Skip Hire in Canberra is very good as our national capital is well serviced by skip bin companies.
Skip Bins from Canberra
are taken to
Palerang
s. Often if the skip bin is required for multiple empties the waste is disposed of at the local
Palerang
landfill facilities or otherwise the bins are emptied back in Canberra. If you need Skip hire in the
Palerang
visit our website or give us a call for help.