Skip Bins Sydney For Skip Hire Anywhere Within Metro Area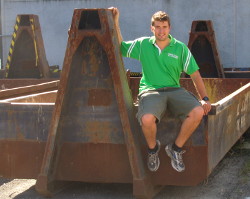 Skip Bins Sydney dominate the bulk waste marketplace in NSW in terms of both volume and disposal. Bins Skips' supply all kinds of bins across the Sydney metro area in various sizes from 2 to 30 cubic meters. Our skips come in different shapes and sizes with and without doors/gates to suite any need. Our prices vary based on what rubbish you will be disposed of, how long the hire period will be and what depot your service will be hired from. Using our booking wizard you will be able to see what we can get to you and when as well as other details based on your suburb. Use the form under "Get Prices Instantly" to start your quote now and see what services are available in your suburb.
Large range of Sydney Skip Bin Hire from 2 - 30m3
Easy online booking with confirmation emails
Multiple skip hire Sydney locations for reliability and swifter delivery
Same day deliveries (call 02 8840 0024 to arrange)
Various recycling options for skip bin hire Sydney
Helpful staff to help you find your Sydney skip bins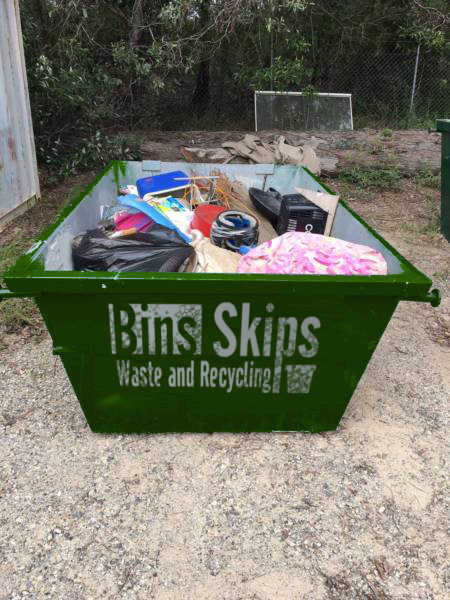 Sydney Skip Bins Range
The Sydney bulk waste market is dominated by businesses with Marrel trucks and bins. Many of these businesses are small and medium operators who provide good value and offer responsive services generally.
Mini-skip hire
In the small end of the skip bin hire Sydney marketplace mini skip operators offer small and medium sized bins (2.0m³ to 4.0m³) for general light waste. The smaller trucks used for this mini-skip hire usually only lift up to 2 or 3 tonnes in weight. This restricts these operators to only doing 2.0m³ bins for heavy wastes like bricks, concrete, soil or mixed heavy wastes. The smaller trucks used by these opperators are also very good for getting into difficult locations like battle axe blocks with narrow dives and insome cases in car parks with ceiling space in the region of 2.5m.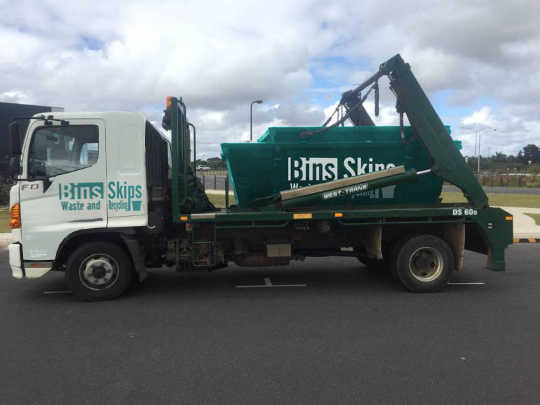 Classic Skip Hire
In the middle of the bulk waste marketplace operators have Marrell trucks that can lift up to 6 or 7 tonnes. These operators will often do a full range of bins from 2.0m³ to 8.0m³. At the top end (6.0m³ & 8.0m³) they are restricted by the lifting capacity of the Marrell lifting arms and the wheel configurations of the trucks. This means they can only carry mixed waste bins and can not lift full big bins with soil, clay, sand, concrete or bricks. Medium sized operators will often run a small fleet of these Marrell vehicles so they can service a loyal cliental of small builders and renovators.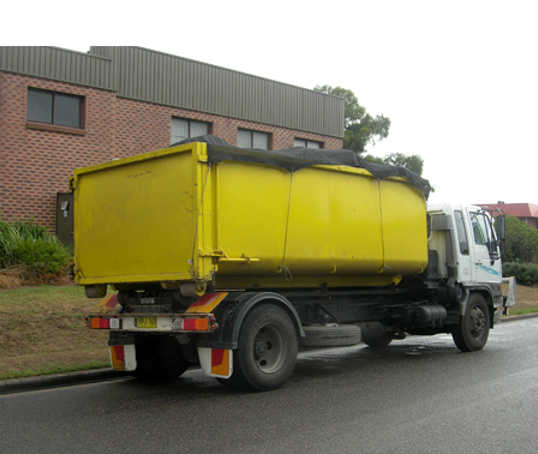 Big Bin Hire
The top end of the marketplace is predominantly serviced with hook-lift bins (10.0m³ to 30.0m³) although there are a few operators who have large Marrell bins (10.0m³ to 17.0m³) servicing western Sydney. The big bins in the range 15.0m³ to 30.0m³ are only available for general light waste for because filled with anything else it would be impossible to pick them up. These big bins get used for commercial jobs disposing of unwanted warehouse goods, packaging, Waste from shop fitting (or defitting), and cleaning up deceased etates and hoarders homes. The bottom end of the bin hook-lift bins are 10.0m³ to 12.0m³ are used for contruction work. 12.0m³ crane rate bins are popular for high rise buidling sites in business areas of the city. Such big bins can be used for bricks and concrete or mixed heavy waste as long as the operator has a large enough truck with the appropriate axel configuration to be able to travel on the roads with the heavier load.
Putting Skips on Public Property in the City of Sydney
If you need your bin to be placed the roadway, nature strip or similar you will require prior approval from the council which can be requested using Application for Approval - Section 68 LGA 1993 & Section 138 Roads Act 1993. When placed on the road your skip position must comply with the relevant rules as if it were a vehicle. Additionally the bin cannot be longer than 3 meters as set out in the City of Sydney's Local Approvals Policy. Only one waste container can be stored on the frontage at a time and must not be placed in disabled parking spaces. Hazardous or putrescible wastes must not be disposed of in this way.