Skip Bins & Skip Hire in Brisbane
Skip Bin Hire > Queensland > Brisbane
2 cubic meter skips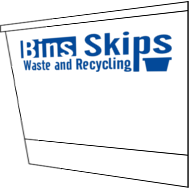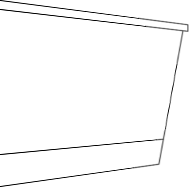 1.5m
1.0m
1.5m
from $140.00
5 cubic meter skips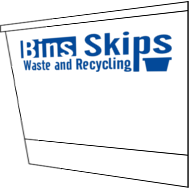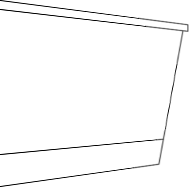 1.7m
1.0m
3.0m
from $245.00
12 cubic meter skips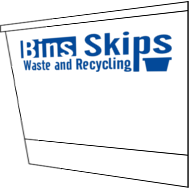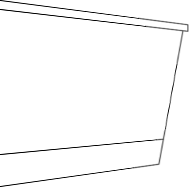 1.8m
1.5m
4.6m
from $510.00
Hiring Skip Biins Iin Brisbane
Skip bins in Brisbane may be hired online through our website. At our Bihnns Skips website we offer you a great choice of skip bins in Brisbane. These services are provided by partner skip bin service providers and because we focus on positive consumer feedback, you know our skip bin Brisbane services are reputable. Thios means that no matter what you need in terms of skip hire in Brisbane, whether for a garage clean out or a renovation, Bins Skips' is the place to find your skip bins in Brisbane. To book and pay for hiring a skip bin in Brisbane on our site takes just 4 easy steps. So when you need a skip, Bins Skips' is your one stop shop for all your skip hiring and skip bin Brisbane needs.
Skip Bin Sizes

In Brisbane Bins Skips Waste and Recycling have a very good range of bins available for our customers including:
2 cubic meter skips
3 cubic meter skips
4 cubic meter skips
6 cubic meter skips
8 cubic meter skips
10 cubic meter skips
12 cubic meter skips
16 cubic meter skips
20 cubic meter skips
25 cubic meter skips
Brisbane Asbestos Removal
Brisbane City Council transfer stations no longer accept asbestos materials from the general public. This measure was introduced to help ensure that residents and employees at these transfer stations do not put themselves at risk by handling waste that contains asbestos fibres. Brisbane residents can dispose of asbestos using skip bins from Bins Skips'. Use our website to find the asbestos waste skips in your suburb. The asbestos to be disposed of in one of our skip bins for Brisbane needs to be wrapped in two sheets of 200 micron builders plastic and sealed with tape, so that they are airtight. This avoids airborne asbestos fibers being blown into the air.
Alternatives to Skip Bin Hire in Brisbane
There are 2 basic alternatives to the use of skip bins when disposing of waste in Brisbane. These are:
Using a Rubbish Removalist

Taking your waste to a a Transfer station or landfill tip.
In Brisbane there are many rubbish removalists who can come and help remove your rubbish. These businesses are especially good if you need help to get the rubbish out of your flat or apartment. In the Brisbane CBD there are more than 50 business ready to help.
If you are more of a DIY person, Brisbane City Council operates four transfer stations (rubbish tips), resource recovery centres, tip shops and a landfill site to mange the waste and recycling needs of Brisbane. Brisbane Ratepayers receive 10 vouchers to dispose of up to 100 kg of waste free of charge. This equates to about 1 tonne of waste a year which is roughly about the same as a 5 or 6 cubic meter skip bins or the same number of 6x4 trailer loads of household waste. There are quite a few rules and regulations about the use of the vouchers and it is beyond this author to understand the rule or to explain then here. Details can be found on the Brisbane City Council website, otherwise it might be quicker and easier to hire a skip bin.
Brisbane Skip Bin Permits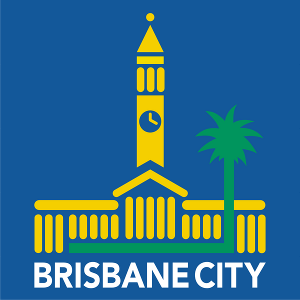 Brisbane City Council only requires a permit to place a Skip Bin on a footway (or nature strip) if your answer is yes to any of the following three questions:
Will the Skips be on the footway for more than 48 hours?
Will the Skips fully obstruct the footway and/or require pedestrians to walk on the road or take an alternative path?
Will the Skip bin be on the footway or on a main road or within the CBD?
If you answer yes to any of these questions then you will need a to get a skip bin permit from Brisbane City Council. Brisbane City Council supports work on Council property such as roads and footways when this is required as part of construction work or business operations like the placement of a skip bin on the footpath for construction waste removal. Council regulates these activities to ensure public health and safety and issues permits to regulate the activities. Council consider placing a skip bin on their property as "Deposit equipment and materials on the footway".
About Bins Skips Waste and Recycling
Bins Skips Waste and Recycling aims to provide customers with the greatest choice of skip bins across Australia via their online booking system. Services are provided by local Skip bin Service Partners who have local knowledge and expertise. Bins Skips Waste and Recycling have selected their skip bins service partners across Australia from Sydney to Perth, and Melbourne skips to Brisbane-skips and beyond to have small and medium sized skip bins companies who care about customer service deliver our bins. We have skip bin services in country regions too, from Ulladulla to Newcastle and the Central Coast to Margaret River. So whether you want Melbourne Skip bin Rental or Skip Bins Perth give us a call or try out the website and book online.