Big Bins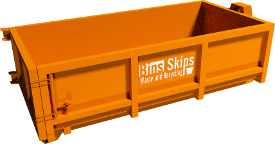 We can supply you with a range of big bins which are of different shapes, styles and sizes to suit any job you might have. No matter the size, shape or style of big bin you need we have got you covered whether it is for a new fit-out or office clear-out we have the right big bin for you. Our big bins range from 8 cubic meters right up to 25 cubic meters and can be delivered to many areas. Because we know that not all big bins, fit your requirements we don't just supply one type of big bin, we have tall ones, low flat ones, ones with gates or even big bins with drop down door for wheel barrow access.
We have built a network of partnerships supplying big bins in areas all around the country and are continuing to grow our coverage network so we can service more areas with a greater variety of big bins. Our industrially sized big bins can be delivered to many areas around Australia, just use the blue panel on the right hand side to see if we can get a bin to you. If you are unable to find a big bin on our website then we'd still love to hear from you and see if we can arrange a big bin for you. As part of our service to you we are happy to find you a bin where and when nobody else can.
Bins Skips' has booked thousands of jobs and we continue to focus on how we can deliver better services to our customers using their feedback. We offer a reliable and valuable service to our clients who need big bins delivered to them for large projects. Our consultants listen to what you need your big bins for and find the best service for your needs, providing you with the best value they can find. Why not call us today and see what a difference we can make for your next big bin hire!