Easy Skip Bin Hire for Hook and Skip Bins Australia Wide
Bins Skips Waste and Recycling works with your local skip company to deliver the best skip bins at competitive prices and in the most convenient manner. All you have to do to get started is fill out the panel to the Right to Get the best skip bin prices in your area instantly and send yourself a free quote. For a step-by-step guide to the skip bin Find Wizard click on the panel's title.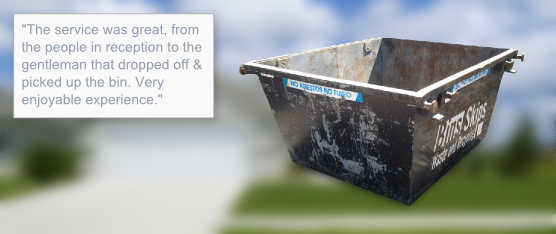 Find Skip Bin Hire near by
If you have been typing skip bin hire near me into Google we can help. No matter where in Australia you are located, we can get a skip delivered to you while being the most competitively priced. Having organised 1000's of skips nationwide we are experts in getting the right skip bin onsite at the right time for the right price. Our skip bin hire services all major metro areas including skip bins Sydney, Melbourne, Brisbane, Perth and Adelaide as well as many other regional centers which can be found on our service areas page.
Use the form to get detailed information including skip bins hire costs specific to your location and waste management needs.
Seamless Online Skip Bin Hire Service Available Across Australia
We offer a fast, efficient service that will save you time and help you get the right skip hire Melbourne or wherever your project is in Australia. Whether it be a renovation, demolition, landscaping, clean-up or any other project around the home, office or work site we can hire you a bin that will cut out the trips to the tip and keep your job clean and safe. Bin hire on our website is simple and you have access to all the information you need on one result list so you can compare all the various options we have available for you to use.
Search our database today to see the range of skip bins we have available in your suburb. In metro areas our cheap bin hire service offers a complete range of skip bin sizes from 2m3 to 20m3 and often up to thirty cubic meters. Because we work with multiple bin hire depots in your area we can offer a variety of shapes and types of service. This includes various recycling and rubbish removal options which means you know your rubbish is being disposed of thoughtfully and responsibly.
Call today or book our skip bins online and get the choice you deserve.
Largest Choice of Local Aussie Skips Online for all different waste types
Delivering huge range of bins to more areas than anyone else
Get an instant quote on the best value skip hire across Australia
Prompt service including same day service deliveries, call us now!
For shop fitters, Big bin for shelves, MDF, metal & gyprock
Skips for recycling concrete, cardboard and masonry
How To Easily Hire a Skip Bin

No other company offering skip bin hire will allow you to order your skip bins online in as many places or give you a list of results available in your area for you to choose from. Our unique skip hire website allows our customers to discover services and see their availability so they know when they can expect a bin to be delivered. Unlike other skip bin websites you won't find yourself navigating back and forth to work out what combinations of waste types or dates will return a result.
If we don't have any information about what skip bins are available in your area we'd love the opportunity to source the information for you and help you get the best match for your skip bin hire needs. This personalised skip bin service is also available over the phone to all customers where we can help you with even the trickiest placements. We can usually find a solution to any problem we are faced with, even when you need a skip bin lifted over a fence or placed in a narrow driveway we are experts at getting you the right rubbish bin hire service so that we can meet these special requirements.
If you have special requirements such as specific access times when the waste receptacle can be delivered or picked up or how long it can be left on site we can make special arrangements to be onsite in or out of hours if required. We can handle getting permits organised for you and advise you on if this really is the best option as often it is possible to find a placement on private property that works better for you than a roadway placement. This is of particular concern when you're hiring a skip bin in Melbourne or Sydney and local councils have restrictive permit policies in place.
Put our skip bin online service to the test and see what a difference disposing of your garbage the easy way without trips to the tip and double handling your leftover building materials makes.
Easy Waste Removal With Our Rubbish Skip Bins

It is often hard to work out what to do with leftover chemicals, paints and other items like fridges, mattresses and tyres, which can be costly to dispose of and in some cases it can seem almost impossible to find a reasonable option. Our skip bin hire service makes it our business to make it easy for you to find ways to get rid of some of these items correctly using us and can advise you on where you can take other items which we cannot handle for you. If you need rubbish removal for any of these types of items our friendly staff are rubbish skip bin specialists and would be only too happy to help you with getting rid of them. Contact us today for more information and skip bin hire prices for different waste types like garden or green waste, general waste, construction and demolition rubbish from clean ups. Much of our waste is taken to recycling centres for sorting to separate unwanted waste material from other re-useable waste types.
Mattresses in particular usually incur an additional fee as they often need to be dismantled so that they don't affect the density of refuse being buried in landfill. They also contain recyclable materials such as the steel springs in the mattress. Similarly tyres incur fees and may not be transportable if you have too many as they are a controlled waste which in large quantities must be registered and cannot be placed in a tip, so using rubbish bin hire service is essential.
Call us today to find out how our skip bin services can help you with the items you need to dispose of and get the advice you need to throw away your refuse the right way without endangering the environment by not disposing of hazardous items thoughtfully.
Skip Bins for Hire Online for Rural and Remote Areas

We deliver many skip bins to rural and remote areas, across Australia. Helping customers even when it seems that no one can help them with their disposal dilemmas may be hark work and we will go that extra distance to provide an excellent service. Working closely with many partners nationally we are experts in doing work in surrounding suburbs and beyond where our others simply don't offer any way for consumers to remove their trash from their properties as a bulk waste disposal collection. Often we employ our local skip bin knowledge which is not easily found online or other methods and other times we get a partner to travel from the closest location we can find to ensure we assist our customer as efficiently as we possibly can. Want a skip bin today? Well if it is early call us and ask our friendly service staff if we can do a fast delivery today?
If you're having difficulty locating a skip bin specialist to aid you in finding the right waste disposal for junk then give us a call and we'll endeavour to assist you. Phone our business for a friendly service, cost effective affordable prices and prompt delivery.
State Levies Impacting Cheap Skip Bin Hire

Our aim is to help you find exceptional service for a competitive price. Most state governments are not helping as they have implemented waste management levies and various legislative measures to help begin diverting garbage from landfill and get it recycled in some fashion. These levies have greatly impacted the cost of skip bin hire in New South Wales and Victoria as well as Newcastle and Wollongong also being impacted significantly. New South Wales currently has the highest skip bin prices in Australia where skips are almost twice the cost of their counterparts in Queensland. Infact the waste levies in NSW are such that many companies were transporting their rubbish interstate to Queensland for disposal or "Recycling" until a crackdown by the state government made it illegal to transport trash more than 150km from its generation.
Rubbish Skip Hire: How much household waste do you have?

This is the question we ask all our clients and so often the answer is I'm not sure because the items they wish to get rid of are not all in one place so it is hard for them to visualise. Our most frequently hired skip bin is the 3m3 bin which is big enough for a general cleanup around the home or a small renovation of a bathroom. If you have a bigger job to do such as making over an entire room or clearing out a garage full of odds and ends then you will probably need a 6m3 or larger rubbish skip bins to get the job done. And if you are doing a commercial fit-out or a whole house clear-out you may need to hire our largest containers which are 15 - 30 cubic meters or if you plan to do the work over an extended period you may be better off with multiple smaller containers.
However much junk you have, we can assist you with your rubbish removal project without any fuss. No matter what state you hail from we can do skip bins Australia wide and get you the choice you deserve.
We Do Skips for Asbestos

Dealing with Asbestos is difficult at the best of times but we work with various skip bin hire partners who can transport Asbestos for disposal at a landfill facility. In some areas getting rid of asbestos is particularly difficult and requires specialised local knowledge. For instance in areas around Wollongong there are no facilities for getting rid of Asbestos and so finding a company to transport the material for dumping long distance can be arduous. Fortunately in most other places around Australia it is far easier to get rid of this type of material such as our skip bin hire specialists in Brisbane which can be used easily and in either case we can supply you with our great service.
Same Day Skip Bins Deliveries and Extended Hire

Often it is possible to get a bin to you on the same day if it is needed urgently. Our company will pull out the stops and if you are calling early enough in the day for us to get you into the schedule we will make it happen so you will recommend our excellent service. Unfortunately it is not possible to order a same day delivery online in most circumstances as our partners require some notice prior to the delivery of the service. This is usually 24 - 48 hours however customers are welcome to book up to 30 days in advance online and once you have received your dumpster you can request its pickup using our website or by calling us if you need it taken away earlier than it has been scheduled by our systems. You can request that we leave a rubbish skip onsite up to 30 days via our online system and further rent can be arranged over the phone if required. Usually our partners choose to charge for additional rental so multiple smaller bins or mobile skip bins may end up being preferable to one large waste bin hired for a long time. In most locations we deliver skips 5.5 days a week. We understand many weekend warriors and their bin delivery needs.
Skip Bin Sizes and Truck Types

There are different shapes and sizes which are compatible with various truck types for delivering them based on the mechanisms for loading and unloading them from the vehicle. Marrel and Roll-on Roll-off (RORO) trucks deliver and pickup from the rear of the vehicle and can handle loads from 2 cubic metres (m3) through to 30m3. Crane and side loading trucks are more limited with crane trucks only generally delivering 2 cubic meters and side loading trucks sometimes handling up to 4m3 loaded only with light materials. Variations beyond size abound with doors, gates and ramps common among the larger styles with half open ends common in mid range bins allowing the user to throw waste over the edge when the bin is of the tall variety.
Our clients frequently ask us what is the smallest mini skip bins with a door that they can hire. The answer varies in garden suburbs right across Australia. Doors or ramps are usually present on bins 4 cubic metres and above with some companies supplying them on smaller skip bins but that this is not usually the case. You can see what online skip bins are available in your location by calling or using the waste wizard available on the website to find small cheap skip bin hire in Sydney, Melbourne, Brisbane and Beyond.
For business customers we have bigger bin(s) that are a big man sized skip bin (like 20 cubic meter hook bin).
Permits for Roadway or Naturestrip Placements

Where local councils will allow placement varies greatly as well as how they license allowing these placements to occur. Some councils charge a fee for each placement, others license individual companies to allow them to place refuse collection containers on their property while still more have no policy outside of not annoying your neighbours. Basically if you're going to need the bin placed on public land because there is no way to facilitate putting the receptacle on private property then you'll need to call us so we can arrange it personally for you. Contact Bins Skips Waste and Recycling today to find out why we are the best skip bin company in Australia and why we offer cheap skip bins with a superior service. We can advise when you don't have room at your house for a bin and will try to find a cost effective solution to meet your needs.
Testimonials
"Easy to order - Fast to deliver and Fast to collect with no problems. Recommended." — Garry Forsythe
"I have ordered many Skips and they have all been delivered promptly and collected without any problems. Cost wise they are competitive. I will use them again." — Oscar Warren
"We have used Bins Skips twice already, the pricing is competitive and delivery has been on time. will keep using them in the future." — Jessica Ainslie
"100% concrete from construction - Great advice. Easy to talk to. Had an unexpected change of date - accommodated without a hitch" — Kerry Evans
"Exceptional Service - An excellent service, the man who delivered and pickup the bin was very courteous and helpful. Delivery was on the day requested and pickup was as requested too. A fabulous service and highly recommended." — Kevin Tomlinson