Looking for Skip Bin Hire Logan - Great Rates, Same Day Deliveries and lots of choices
Skip Bin Hire >> Queensland >> Logan
Bins Skip Waste and Recycling Logan
R
Robert Owen
Robert Owen
Relieable and prompt service
M
Right size
Murray Yate
Great thanks just the right size
H
Great service
Henry Lee
Easy service to use. Just used website to book skip, the skip was placed on drive way as requested and picked up the day requested
P
Skip bin
Peter Stewart
Awesome will be getting another
N
Good phone service
Nigel Clark
I wasn't quite sure what I needed so I gave them a call to get some advice. Spoke with Sarah who was very helpful. Also called day of delivery and they let me know that it was down for an afternoon delivery as requested.
W
Wayne Leach
Wayne Leach
Great service, delivering on time, put the bin where I wanted, and picked up without delay.Highly recommend.
S
skip bin hire service
Sarah Durand
Great service . Delivery driver was very nice and extremely helpful. Price was very competitive . I would highly recommend to others needing skip bin services.

5 stars :-)
J
bins skips waste and recycling
Julie Clarke
awesome quick and nice.
J
Animal Management Centre
Josh Pemberton
Was two days late in arrival from booking date, otherwise nothing to complain about. Bin type as requested.
Logan City Skip Bins Booking
Bookng Skip Bins in Logan has been made easy. All you need to find and order your next skip bin is three simple peices of information:
Delivery Suburb - Where you want your skip bin Logan delivered to.
Waste type - Usually as simple as do you have light or heavy waste? If the waste contains bricks, concrete, soil or similar heavy materials (greater than 1 tonne per cubic meter then your waste will be heavy.
Quantity of waste - How much waste do you have to dispose in in cubic meters?
With this information you are ready find competative prices for skip bins using the "Get Prices Instantly" panel. Just start typing the name of the delivery suburb, like "Rochedale" (Qld 4123). As you type the suburb name, a drop down list of suburbs that match what you have type so far will appear. Keep on typing until you see your Logan skip bin suburb and then click on it, to select it. You are now ready for the next field.
If you don't have general light waste click on the box and a drop down list of waste types will appear. If you have a single type of waste like just green waste or bricks for recycling then you can choose to be environmentally conscious and pick one of these wastes to divert these wastes away from landfill. Last thing to do is pick the quantity of waste you have from the drop down list.
Demogrraphy of Skip Hire Logan
Our partners who provide Skip Bins Logan services offer skip bin hire services to Logan and surrounding areas including the adjoining local government areas of Redcliffe, the Gold Coast and The Scenic Rim (Beaudesert). Logan skip bin hire companies who work with Bins Skips Waste and Recycling will provide you with great rubbish removal and waste disposal services. Our aim is to provide you with the best choice of Logan skip bins available in the area whether you live in Marsden (4132, population 14,071), Woodridge(4114), Crestmead (4132) or Shailer Park (4128). Many of Brisbane's skip hire companies will deliver skip bins to Logan but not all of them are locals to your area . We know our partners are reputable because we actively seek feedback from you our customer to make sure we are doing a good job. Booking your Logan skip bins to be delivered Kingston (4114, residents 10,534), Regents Park (4118) or Slacks Creek (4127) is easy with Bins Skips waste and Recycling. You can either book online or call us and we'll help you through the process of finding the right Logan skip hire to fit your needs.
We can get you a skip bin in the following Logan Suburbs, as their poulations supports a strong local group of suppliers:
Suburb
Postcode

Rochedale South
Marsden
Woodridge
Crestmead
Shailer Park
Regents Park
Kingston
Slacks Creek
Springwood

4123
4132
4114
4132
4128
4118
4114
4127
4127
Suburb
Postcode

Boronia Heights
Greenbank
Loganlea
Daisy Hill
Cornubia
Waterford
Underwood
Browns Plains
Logan Holme

4124
4124
4131
4130
4127
4133
4119
4118
4129
Suburb
Postcode

Logan Central
Hillcrest
Heritage Page
Tanah Merah
New Beith
Logan Reserve
Rochedale
Meadowbrook
Forestdale

4114
4118
4118
4128
4124
4133
4123
4131
4118
Shapes and Sizes of Skip Bins Logan
Bins Skips' has bins ranging in size from 2 cubic meters right up to 15 cubic meters for big jobs in the Logan area. We can help you find the best skip hire service delivered to you in Logan not matter the job. Whether it's a 2 cubic meter bin for a small garage cleanout or garden cleanup or 15 cubic meter skip bins for an industrial we will strive to ensure you receive a top notch service. Why not search our database and see what we can do for you or call us and we'll help you find the perfect skip bin hire in Logan.
Skip Bin Hire Regs across Logan City
Logan City Council requires an application to store a Skip Bin or a shipping container on councils footpaths. It is possible to find the details of the skip bin policies at the Logan City Council Website. Given there is no mention of regulations about placing skip bins on the road in Logan it is reasonable to assume that the council does not support the placement of skip bins on their roads.
Rubbish Removal Services across Logan City
In addition to providing skip bins in the Logan area, Bins Skips Waste an Recycling also provide a mattress and ensemble collection service. The Logan City Council local government area is just south of Queenslands' state capital and so it benefits form the close proximity of the state capital's rubbish removal operatives plus the waste service delivered by the council.
Logan City Council Waste Disposal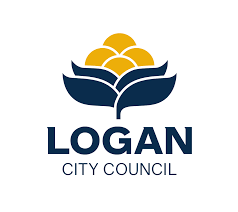 Logan City Council provides regular kerbside clean up of bulky and green wastes for Logan residents for up to 2 cubic meters of waste at a time. These services can be used for:
Green waste which is just for tree and shrub prunings, palm fronds, leaves and grass clippings. All the green waste must be cut into 1m lengths and tied into bundles for easy loading using a natural string tied into bundles. Absolutely plastic ropes or wire. Also use only cardboard boxes for leaves and grass clippings.
Hard Waste that can include items such as stoves, and household articles where items should be no larger than 2m wide, 1m high and 1m deep.
Logan City Council has a number of Waste Disposal Facilities including:
Beenleigh Waste & Recycling Facility
Browns Plains Waste & Recycling Facility
Carbrook Waste & Recycling Facility
Greenbank Waste & Recycling Facility
Logan Village Waste & Recycling Facility
For Building and renovation waste, council does not provide any services. So if you need to get rid of soil, bricks concrete or asbestos the best option is a skip bin which are freely available in Logan.