Parramatta's Best Choice of Skip Bins delivered daily to Rydalmere, North Roaks and Northmead
Sydney >> Parramatta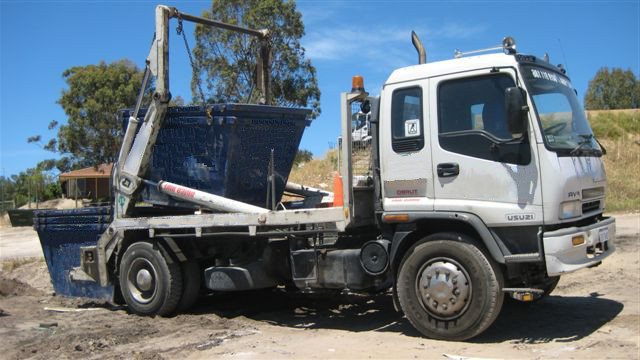 Skip Bins, Paramatta's Most Popular method of Rubbish Removal
Bins Skips' delivers skip bins to Parramatta where we offer the widest range of skip bin sizes and shapes in the area for removing rubbish. We handle projects of any scale including small residential jobs through to commercial and industrial size operations. Whatever the size of the waste removal our skip bin hire for Parramatta can be arranged to fit your needs.
The Best Solutions
Tips are few and far between in built up areas and depending on the types of materials you need to dispose of they may not be open to the public for disposal. Additionally when you have to transport rubbish to a transfer station or landfill you need a trailer and you will end up spending alot of time doing multiple trips back and forth chewing up your valuable time. So rather than wasting many hours traveling to the tip and waiting in line to dispose of your junk using a skip bin will save you from all that fun.
We provide the best skip bins in Parramatta and depending on service availability we can deliver you our convenient service within just hours of your call.
Why Choose Us
Excellent customer service
Same day bookings
Wide range of bin sizes and shapes
Handle any type of waste
Whatever your skip bin needs we have the right skips to meet your requirements, call Bins Skips' on (02) 8840 0024 or use the form above to find out more about our services.
Who Has the Best Choice of Parramatta Skip Bin Hire?
Bins Skips Waste and Recycling beleives thay have the best choice of skip bin hire in Parramatta. We have all bases covered with a rang of both Marrell Skip Bins (some with doors) and also a choice of Hook-Lift (walk-in Bins) to suit any and every job.
Parramatta's Skip Bin Permits Policy From ther Council
Parramatta's skip hire policies are not dissimilar to many of Sydney's other skip bins policies around the local areas. Skip bins placed on roads in the local area of Sydney must be clean and in good condition with the name, address and all hours phone number of the supplier on them. Warning lights or reflectors meeting Parramatta City Council's approval should be placed around the bin or affixed as appropriate. The hirer of the bin and the supplier of the skip bins placed on roads or footpaths are responsible for any waste left around the skip bin and any damage done to the road or footpath as a result of it's placement.
An application to Parramatta City Council is required to place skip bins on Parramatta's roadways and also attracts a daily fee. Skip bins placed on private property in Parramatta will not attract fees and applications are not required. Along with a "Application to Locate a Building Waste Container on a Public Street or Footpath" application the applicant must submit proof of a suppliers Public Liability Insurance details which must cover at least $10 million and name the council as an interested party or Principal. Additionally a location sketch is required showing applicable dimensions of driveways, cross streets and other major features of the area where the skip bins hired will be placed. Organising a permit can be a real headache, why not let us help you get your next skip bin organised the easy way, try searching our database today.