Ballarat Skip Hire for Creswick and Daylesford Skip Bins
Bins Skips Waste and Reycling Ballarat
M
4 cu meter bin delivery
Michael Croome
Well organised and on time
M
4 cu meter bin delivery
Michael Croome
Well organised and on time
H
Great Service
Hussein Al-Baghdadi
Skip was well placed in front of my house. Customer service was really good. No complaints
D
Bin/Skip
Denise Taverner
Great service.
The phone call to say that was being delivered was very helpful
D
Bin/Skip
Denise Taverner
Great service.
The phone call to say that was being deliveredwasvery helpful
M
Good size for the price
Miles Foley
Couldn't ask for better service. Showed up promptly and removed the skip without hassle. Good size for the prize.
R
Feedback
Rhiannon Bee
Very good
A
Wonderful
Aymie Sdraulig
Easy perfect transaction
T
hire of skip bin
Tammy-ann Bowman
* IT WONT LET ME CLICK ANY STARS BUT I GIVE
5 STARS *

thank u for allowing me to hire 1 of your skip bins.
i was very impressed with the staff, delivery and pick up.
i will b recommending your company to people i know thanks again cheers
xx
H
Great service
Hayley Cassells
Easy to book, website very clear and great communication.
C
Happy With The Service
Colleen Britnell
Really pleased with the whole process.
Skip arrived when expected and taken away on
time. Minimal contact and organised all on line.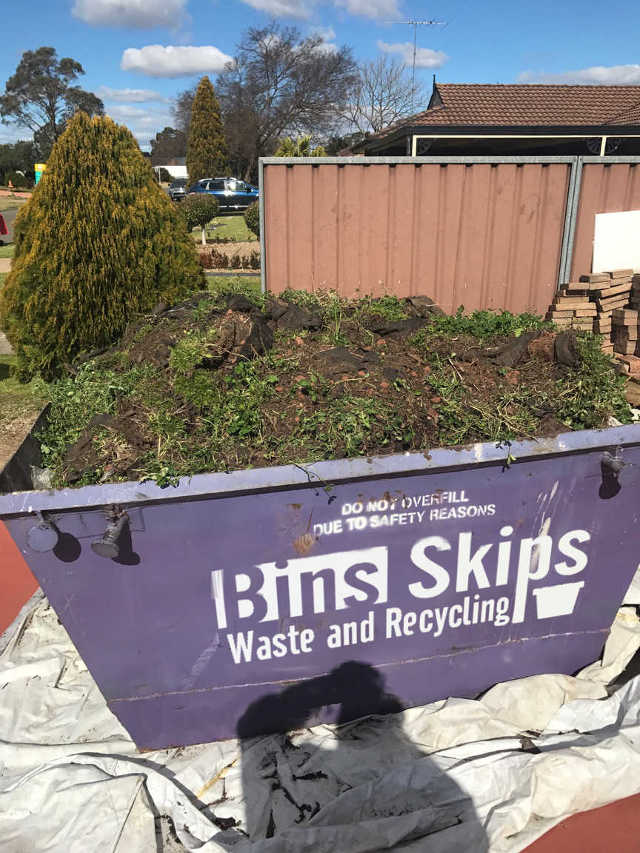 Hiring your next Skip Bin in Ballarat
Affordable and Reliable Skip Bin Hire in Ballarat by Bins Skip Waste and Recycling! Ballarat is a sought-after destination with constant movement in and out of homes. With our years of experience, we offer the cheapest skip bin hire service in the area. But that's not all - we also prioritize exceptional customer service. Use our website to enter your postcode, select the perfect skip bin for your waste, and see transparent pricing before placing your order. Get the best deal in town and experience hassle-free skip bin hire today!
Skip bins are available in Ballarat and may be hired from the bins skips waste and Recycling website easily. Bins Skips works with small and medium local skip bin companies who deliver the services while we complaint their operational expertise with IT, security, Internet and e-Commerce skills. Skip bins may be hired online through our website where we offer you the greatest choice of skip and hook-lift bins in Ballarat that can be found and book through a secure and safe website. The services provided by our partner skip bin service providers are some of the best in the waste industry. This is because Bins Skips focus on positive consumer feedback, and so do our our partners in Ballarat who are providing the skip bin hire services, so you can rely they are reputable. No matter if you need a skip for a garage clean out or a renovation, BSW&R is the place to find your skip bin in Ballarat. To book and pay for hiring a skip bin on our site takes just 4 easy steps. So when you need a skip, BSW&R is your one stop shop for all your skip hiring and skip bin needs in Ballarat.
City of Ballarat Waste Services
Frequently Asked Questoions about Skip Bin Hire Ballarat
Why are Skip Bins necessary when the City of Ballarat provides Waste Services?
The City of Ballarat provide some great waste service for a regional city. In addition to the garbage collection service the city of Ballarat has landfills, transfer stations, and kerbside collection service for green waste (although user pays). The only shortfall in services is a bulk waste service for residents to disposal bulky household items like furniture etc. The residents of the City of Ballarat are lucky that there is healthy skip bin market place that provides a choice of services from a number of skip bin companies all keen to win there patronage.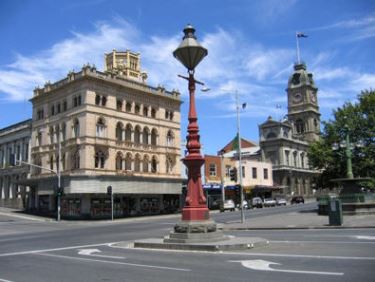 How much waste can be placed in a skip bin?
Skip bins come in a large range of skip bin sizes from 2 cubic meters to 30 cubic meters for rubbish removal. How much waste can be placed in these bins is determined by the volume of the bin and the weight or density of the material or materials that are going in the bin. Concrete bricks and soil are heavy and so the bigger bins can not be filled with totally woith heavy materials or the bin cannat be lift back onto the truck or transport safely on public roads.
Typicallay marrell skip bin trucks can carry between 4 and 8 tonnes of materials, whereas hook bin trucks can carry upto about 12 tonnes of materials.
Is a permit needed when Placing Skip Bins on Council Property
Skip bins cannot be placed on Council land without a permit. Skip bin permits can be obtained upon request when you book your bin. The City of Ballarat provides permits for skip bins only in special circumstances where it can be clearly demonstrated that the site cannot adequately accommodate them and hence the need to place them on council property. All permits must be obtained via a Skip Bin provider. Permits are not issued to the public or builders.