We Have Hook-lift and Marrell Skip Bin Hire Toowoomba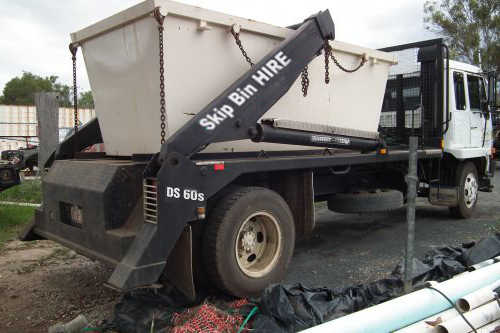 We aim to make finding your choice of skip bin for waste removal in Toowoomba Qld easy and simple using our website. All you need to know is 3 pieces of information and the ability to click a button to get a price instantly. So all you have to tell us is the delivery suburb where you want the bin, the quantity of waste you want to get rid of, and the type of waste you have so we can give you the most competitive skip bin hire price we can. With this small amount of information we will provide you with a reliable waste management service to you rubbish removal needs.
Skip Bins Toowoomba Qld Delivery Area
We deliver skip bins to Toowoomba Qld (post code 4350) and the surrounding areas beyond just the city. We spend a good amount of time delivering skip bin hire to popular suburbs/ locations including:
Newtown
Harristown
Kearney Springs
Rangeville
Middle Range
Glenvale (4350)
Centenary Heights
Wilsonton (4350)
East Toowoomba
South Toowooba
Darling Heights
Westbrook (4350)
We also delivery to area outside the Toowoomba Qld region, in areas that are relatively close by including Gatton and the Lockyer Valley (and further away in many rural areas of Queensland).
Great range of Skip Bin Sizes and Bin Types
Our services include skips from 2 cubic meters through to industrially sized 20 meter bins for the biggest jobs. Our small bins are perfect for home renovations or tidy ups around the home or office. With a full range of skips you can hire anywhere in Toowoomba you know the you've found the right place to get your next hook-lift or Marrell skip bin. The following bins are available in the Toowoomba region:
2.0m³ Marrell Skip Bins
3.0m³ Marrell Skip Bins
4.0m³ Marrell Skip Bins
6.0m³ Marrell Skip Bins


9.0m³ Marrell Skip Bins
8.0m³ Marrell Skip Bins
12.0m³ Hook Bins
15.0m³ Hook Bins
30.0m³ Hook Bins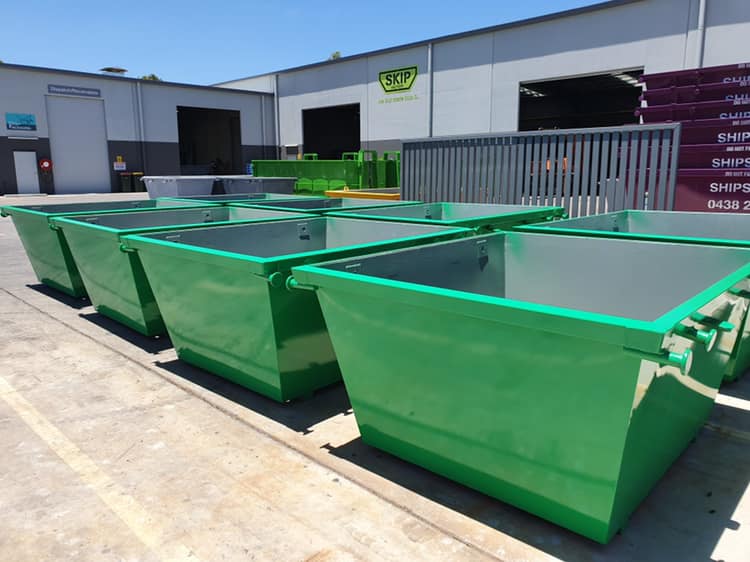 Skip Bin Waste Types Available in the Toowoomba Region
Our Skip Bins can be used for all types of waste, such as:
Residential Household rubbish (just not domestic putresciable waste)
Commercial General light waste
Mixed Heavy Waste
Concrete for recycling
Masonry (Bricks, Ceramic Tiles and pavers) for recycling
Mixed Bricks and Concrete
Green Waste
Asbestos
Scrap Metal
Light and Heavy General Waste
If you are unsure about what sort of waste that you have give us a call on 07 3503 6769 and one of the friendly customer services team will assist you (they are always ready to help a customer find the best solution to dispose of their waste).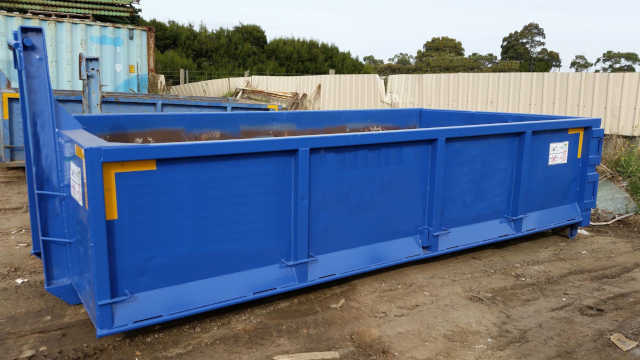 FAQs about Skip bin hire in Toowoomba Qld
How to hire a waste skip bin for Toowoomba Queensland?
You can book online with ease, in just a few easy steps and get on with your job knowing your bin is on it's way. Our business aims to be reliable, treating residential and commercial customers and providing a quick and easy service. To see what services complete the Get Prices Instantly panel in the top right hand side of the page. Click the button to get your shortlist of services. Browse the services to select the one that suits you best. Now you are ready to book your local service.
Is same day skip bin delivery available?
Yes we do provide sames day delivery services where possible. For suburbs in the Toowoomba city is we get booking by 9:00 am they can usually be delivered the same. Suburbs further out need a little more notice for skip bin delivery. For Urgent or quick skip bin deliveries phone our team on the number above.
What is the difference between Heavy and Light General waste?
Waste is made heavy when it contains bricks, concrete products, sand, soil, rocks and tree stumps or trunks. These materials way more than 1.5 tonne per cubic metre whereas household rubbish or commercial rubbish from inside homes and offices weighs more like 150kgs per cubic metre. If you are not sure whether your rubbish is heavy or light give the team a quick call.
How much does cost to hire a skip bin cost in Toowoomba?
The price off a waste or recycling skip bin depends very much on the size of the bin and the tyoe of waste to be placed in it (and where your site is located). The average skip bin used by most customers is a 3 m³ Skip Bin that has a price from $345 to dispose of house hold or commercial rubbish.