Western Sydney Skips Bins delivered to Canterbury Daily | Bins Skips Waste and Recycling
Sydney >> Canterbury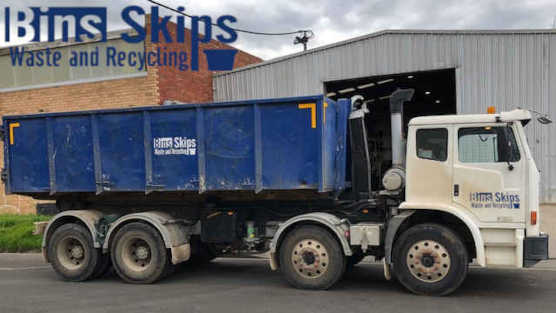 Looking for Skip Bin Hire Canterbury?
Finding skip bins in Canterbury is simple using the Bins Skips Waste and Recycling (Bins Skips') website. We offer a range of skip bins in Canterbury from a selection of local companies offering skip bin hire to Canterbury. Bins Skips' have partnered with your local skip bin companies in and around Canterbury so that you can book and pay online with ease. We focus on finding skip bin hire services of all shape and sizes so that when your hiring a skip bin in Canterbury, you can be the judge of what is best for you. Why not hire your skip bins for Canterbury through Bins Skips' today by clicking the green button below to get a short list of skips.
Canterbury is located just 17 kilometres south west of the Sydney CBD and is adjacent to Marrickville. Canterbury City LGA is part of Greater Sydney where skip bins can be hired through Bins Skips. The areas skip bins are delivered include Ashbury, Hurlstone Park, Clemton Park, Kingsgrove, Earlwood,
Puchbowl, Belfield, Croydon Park, Belmore, Wiley Park, Roselands, Campsie and Canterbury itself. This area covers some 34 square kilometres and includes many industrial areas where skip bins are frequently required.
Frequent Question about Skip Bin Hire Canterbury
What does it cost for a Skip Bin in Canterbury or adjacent suburb?
Skips bin prices vary considerably sepending on the size of the skip bin and the type of waste to be placed in the bin. By way of comparison we have 3 cubic meter skip bins for general light waste from $495.
What waste types can be placed in skip bins?
Skip Bins are great for disposal of all sorts of waste types. Here is a quick summary of the waste type in Canterbury:
Light General Waste skip Bins are for household rubbish removal that can contain all sorts of household waste including, furniture, white goods, electrical goods, clothes, toys and similar materials from inside your house or garage. The rubbish can be mixed with green waste too.
Heavy general waste skips bins can be used for general light waste plus heavier materials like sand, bricks tiles, concrete, rocks etc.
Green waste skip bins are good for gardening weekends for the disposal of plant and grass clippings (but not soil).
Clean-fill skip bins are for soil and other naturally excavate natural materials (and absolutely no man made rubbish).
Concrete to recycle skip bins are for jobs where you have clean concrete to disposal of.
Masonry
Brick and Concrete Recycling skip bins
Hard-fill skips are for a mixture of inert wastes like bricks concrete, rock and soil.
Asbestos Skip Bins
Are there different types of bin available for delivery in the Canterbury area?
We have an extensive range of bins and there are a few different types of bin available for delivery in Canterbury and they are derived from the type of truck that delivers them. The large commercial bins (as pictured at the top of the page) are hook bins and they are delivered .
Does the Inner West Council allow bins on their property?
Placing a skip bin on Canterbury's public property requires a skip bin permit to be acquired prior to the skip bin being delivered. While companies transporting waste over or under a public place are required to have council approval, this is not required to place a skip bin on private property. Having a service from a Canterbury council approved skip bin company is advisable but not essential if the skip is going on private property (like on the driveway). Skip bins placed on Canterbury Council property must meet RTA guidelines and the councils own policies when placed on the carriageway. Canterbury Council's policies on skip bins are standard fair for placing skip bins on public property especially when considering policies for skip bins in other Sydney Areas.
Do you hire skip online for the Inner West of Sydney?
Our aim is to make it really easy to find skip bins online to hire. Part 2 is to allow you to book skip bins online. To find you next skip hire enter the delivery suburb into the blue "Get Prices Instantly" panel at the top right of this page. Select the waste type and bin size to fin you short list of skip hire options.