Skip Bins Canberra - Skip Hire Canberra in all Metro Suburbs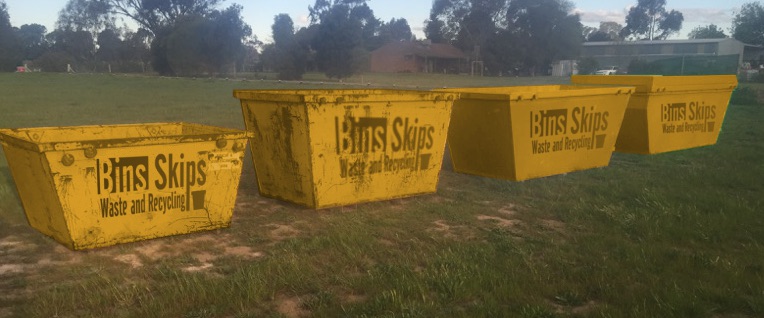 We have a great range of skip bins for delivery to all areas of Canberra which we can deliver to you with as little as half a days' notice. Because we have partnered with a number of Canberra's local skip bin hire companies and collect our customers' feedback regarding their performance and ours you know you'll get an exemplary service. Whatever the reason for your need of a skip bin in Canberra we've got a service to suit your needs, garage clear-outs, renovations, gardening or spring cleaning we've got you covered. Our skips can be used for disposal of various wastes including household items, scrap metal, renovation wastes and concrete materials. Booking a skip hire in Canberra with us is easy either book on our website or call our helpful staff and they'll get it sorted for you.
2m3 Skip Bin - 1.57m W x 1.57m L x 0.90m H
3m3 Skip Bin - 1.60m W x 2.30m L x 1.10m H
4m3 Skip Bin - 1.60m W x 2.90m L x 1.23m H
5m3 Skip Bin - 1.90m W x 3.20m L x 0.80m H
6m3 Skip Bin - 1.60m W x 3.60m L x 1.25m H
9m3 Skip Bin - 1.65m W x 4.50m L x 1.68m H
10m3 Skip Bin - 2.40m W x 4.50m L x 1.30m H
15m3 Skip Bin - 2.40m W x 6.00m L x 1.30m H
What should skip bin users expect when hiring Canberra skip bins
Canberra has some great skip hire businesses that deliver service in and around Canberra. As Canberra has a really good road network this makes it easier for these companies to traverse the capital and deliver their services more promptly and reliably. Service delivery and reliability are usually effected by two major issues; 1) Weather and 2) seasonal demand.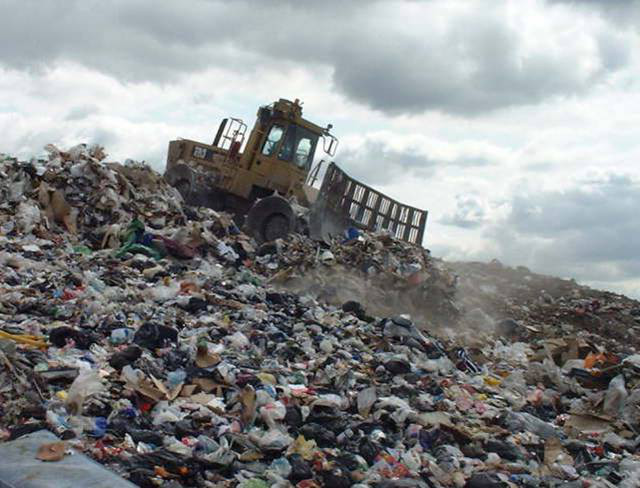 The weather effects the traffic on the roads and it also has a large effect at the tipping or landfill facilities. The Landfill has unseal tracks to the tipping area and when it rains it gets wet and muddy. On occasions it can be muddy enough that skip bin trucks can get bogged and have to be towed out. This not only creates delays to the vehicle that gets bogged but to all those waiting behind it.


Seasonal demand has an impact at least twice a year; Christmas and Easter. It seems that everyone wants a clean home when the relatives are going to visit at holiday time. God forbid that your relatives realise that you have rubbish. Really this should work the other way around these days. Getting rd of rubbish isn't a cheap thing to do because of the Waste Levies (they are taxes really). So having a skip bin is something you should be able to brag about as it is a status symbol. And if you you have it placed outside you property you should be able to tell people about it as if you were sponsoring a child in India. "Yes we had a skip bin the other week and we had them deliver it to the front nature strip in the cul-de-sac so we could help out some of our poorer neighbours that can"t afford a skip of their own".

The most important thing when ordering a skip bin in Canberra is to make it clear if you have any special requirements for the skip bin you want to hire. Don't leave things to chance or think what you want is obvious. The guys who deliver our bins generally work from 7:00 am to mid-afternoon and they are delivering and picking up bins though out the day. Often they will do a run delivering bins on the way out and then pick bins up on the way back in to the city.

For most people the delivery timing for the bin is the most important issue. So if you are someone who has a need for the bin to be picked up on a specific day make that request known so it can be scheduled in ahead of time. If you leave it till the day you want the bin gone you risk being disappointment. Call us as soon as possible if you know your requirements have changed. We want to accommodate what you want.
Resource Recovery Depots
The ACT Government operates a number of landfills, waste transfer stations and recycling drop off points in various areas around Canberra. These facilities make every effort to divert wastes from landfill and recover and reuse as much as possible. Because these facilities are not often easy to transport large volumes of waste materials to our skip hire services are a cost effective and reliable means to facilitate this.
Putting Canberra Skip Bins on Public Property
Skip Bins in Canberra need to have a permit from the Australian Capital Territory Territory and Municipal Services. The Territory and Municipal Services group require a minimum of 28-days for processing application. The good news though is that the applications can have a length up to 2-years.The means that Skip Hire in Canberra does not often result in skip storage on the councils public property, either the road or their nature strips because of the lead time and the requirements of the application. The application for skip bins to be stored on ACT property requires the applicant to detail the location, objects, boundaries, dimensions, footpaths and nature strip trees etc. The Applicant needs to clearly indicate the nature of the object and give particulars of its design, position and size, specify the use to which the object will be put and include what type of substances, materials or items will be stored, placed or used. It is also necessary for the applicant to identify possible risks associated with the skip bins and the risk reduction methods that will be applied. Finally, $20 million public liability insurance is required for all construction activities.

Bottom to this, put the skip bins used in Canberra on Private property whenever posible.