Skip Bins Ipswich has great skip bins choice for Brassall, Goodna, Raceview & Camira
Skip Bin Hire >> Queensland >> Ipswich
Bins Skips Waste and Recycling Ipswich
R
Skip Bin Delivery & Pick Up
Roslyn Kataieh
Fast quick and effective, really appreciate the help
D
User friendly website
David Francis
It was extremely easy to source the right bin for our purpose, place the order and pay for the service. Follow up emails emails were also very quick and helpful. Thank you for making this exercise painless.
D
Darryl from Tivoli Qld happy with Service
Darryl Milton
The service was great we have used Bin Skips before and are completely happy with service
K
100% concrete
Kerry Evans
Great advice. Easy to talk to. Had an unexpected change of date - accommodated without a hitch.
B
Skip Hire
Bryan Morrison
Excellent service
D
Easy to deal with
Deb Walters
Other than ongoing problems with online payment, I found this company easy to deal with, with prompt service.

A
Happy Chapo in Silkstone Qld
Andrew Mckay
Prompt response and fast delivery placed bin for convenience to load
D
Easy from start to finish
David Gaule
The process from the first phone call, to drop off, to collection was smooth and easy, would definately recommend to anyone. 5 stars all the way!
R
skip hire
Randall Freeman
Great friendly service arranging time and was delivered and picked up as arranged. Cheaper than other skips.
S
Great service
Shannon Horton
Great cheers
D
6 cubic bin
Dennis O'Sullivan
Delivered on time. Picked up promptly.
Skip Bin Hire Ipswich Introduction
Skip Hire in Ipswich, Queensland is easily found using our Bins Skips Waste and Recycling website. It only takes a few pieces of information to find your best choice of Ipswich skip bin hire . With just three pieces of information you will be supplied a short list of services, a choice of more than 25 services for Skip Bins in Ipswich. All you have to do to get your skip bin hire in Ipswich prices is complete the fields in the "Get Skip Bin Prices for Ipswich Now" and click on the "Get Prices" button.
Competitive Ipswich Skip Prices
The short list of Skip Hire services that is displayed for the chosen Ipswich suburb, automatically displays 5 skip hire Ipswich prices. There is likely to be far more than 5 skip bin prices that are available. The other results are awaiting you at the touch of another button. The option to display 10, 15 or 20 skip hire Ipswich prices can be found at the bottom of the short-list page. Click on your choice of results per page and you will get the longer list. Alternatively you can chose to scroll through the list by navigating via the next and previous links.
Skip Hire Ipswich Background
We have been helping the good people of Ipswich with skip hire for nearly 10-years now. And over that time we have learnt a great deal about skip bin hire and waste disposal in the Ipswich area. We will have delivered thousands of bins to many hundreds and hundreds of happy and satisfied customers in and around Ipswich. The start to that journey to be a happy and satisfied customer use our website or call us up for personnel help on Tel: 07 3050 7147.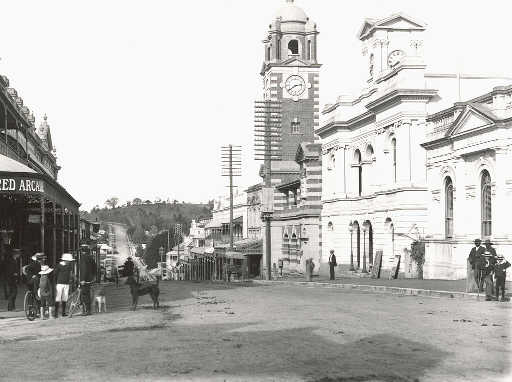 Locations Serviced by Skip Bins Ipswich Qld
Skip bin hire is easily found in Ipswich, QLD and its surrounding major suburbs including:
Redbank Plains (4301),

Springfield Lakes (4300),
Brassall (4305),
Goodna (4300) and
Raceview (4305).
For the full list of skip bins suburbs in Ipswich Queensland refer to the list at the foot of this page. The list is active and you can click on the suburb name and it will display prices for the General light waste Ipswich skip bins in that LGA.
Booking Process for Skip Hire in Ipswich Qld
All you need is just three peices of information and you can get a short list of Ipswich Skip Bin Hire choices using our get prices instantly panel to the top right of the page. All you nedd to know is:
Ipswich delivery suburb where you want the skip bin taken to? So you click in the field and then just start typing the name of the suburb like "Collingwood Park" (4301). By the time you have typed in the second L or first I there should be a pop-up list of suburbs that match what you have typed. When you recognise your suburb click on it to confirm your choice of suburb.
Waste Types is another easy field to fill to find skip bin hire. If you just have household rubbish you can leave the selection as "General Light waste". If you have a mixture of waste types from the house and renovation materials you only have to choose "Heavy General Waste" if you have bricks, concrete, ceramic tiles, pavers, roof tiles (concrete or terracotta), slate, rock, samd, soil, tree stumps, or larger trunks (greater than 150 mm) then you are best to select Heavy General Waste or one of the recycling waste types..
Quantity of waste, used to help identify the range of Ipswich skip bin sizes that would best suit your project. Click on the drop down list and select the volume of waste that best matches your needs.
Click on Get Prices Now
Review Short-list to see what skip bin hire is available to chosen from and make sure that the service description matches your needs.
For the best Skips Ipswichmatch against your needs your should read or review the service description so that you understand the details of the service you are most interested in.
Time to Book your skip bin by clicking on the Book It button. This will take you through the booking process collecting all the necessary information about when the skip bin is to be delivered, the delivery address, delivery preferences (like where the bin should be placed etc).
Mini Skip Hire Ipswich Bins
Below is a table showing the typical style of bins for hire available in Ipswich for waste removal and the likely price ranges for these skip bins for general light waste delivered to Ipswich 4303.
The bins that are available range from mini skip hire in Ipswich though to very large walk is bins that would be suitable for emptying a house or warehouse. In between the largest and the smallest bins there are a range of Skip bins that are available with and without doors or drop down ramps. Walk in bins are especially good for dispose of heavier wastes like soil, concrete, bricks, palm tree trunks and tree stumps. Such items are so heavy that loading them over the top of the side of the bin can be overly strenuous.
Still not sure what sort of skips in Ipswich would suit you, call one of our helpful staff on Tel: 07 3050 7147 and see if we can help you.
Frequently Asked Questions about Skip Hire Ipswich
What is the Price of Skip Hire in Ipswich?
$195 can hire a 2.0m³ Skip Bin Delivered to Ipswich for disposal of green waste. The price of Skip Bin Hire Ipswich is very reasonable

City of Ipswich Rubbish Collections
The council in Ipswich only provides two wheel bin service as standard for general waste disposal and domestic recyclable waste. The Green waste service is optional and is only available on request for an additional charge. The council no longer offers any kerbside collections for bulk hard waste or green waste as they have vacated the market space to creat demand for their skip bins services.
Ipswich city council skip bins
The City of Ipswich also provides local Ipswich skip hire companies by offering their own limites range of skips bins for hire to businesses and householders (only 3, 6, 10 and 16 cubic meter skip bins). Ipswich Waste Services is a business unit of Ipswich City Council that provides skip bin hire services according to commercial principles within the Ipswich City boundaries. Council's prices for skip bin hire in Ipswich for heavy waste are competitively priced. But as with all skip bin businesses in Ipswich and Queensland they are required to pay the Queensland Waste levy on rubbish going to landfill and this makes their bins a tad expensive for general light household waste (not so competitively priced). Ipswich Council's provision of residential skip bin hire services is a clever strategy as this negates their need to provide bulk roadside collections. Instead it is a case of, user pays to use their skip bin hire services. Before you use the council skip bins service we recommend you check out the competition.