Skip bin hire Central Coast Skip Bins across the Coast
Skip Bin Hire >> Central Coast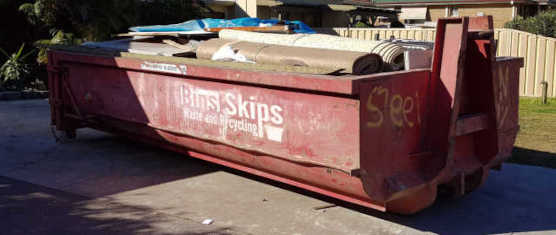 Skip Bins for Hire at Umina Beach NSW Offering the Best Prices!
Skip Bins central coast are now available to easily find and book through the Bins Skips Waste and Recycling website. The Central Coast skip bin hire website provides an easy-to-use tool to identify a range of competitively priced bulk waste services (central coast skips) quickly and easily with just 3 pieces of input information. We guarantee the best skip bins hire Central Coast prices available.
The coast covers a large area that is more than 70 kilometres in length from Morisset (postcode 2264) in the north and Umina Beach, 2257 in the south. So it is important to find a rubbish removal or a Central Coast skip bin hire business that has a depot (or depots) close to where your project or home is located. Regardless of what you need to move, we have the inexpensive skip bins Central Coast offers.
Mini Skip Bin Hire Central Coast Service Region
Our Central Coast Skip Hire predominantly services the area of the coastal strip between Morrisset 2264 and Gwandalen 2259 in the north, down to Pearl Beach 2256 and Umina Beach 2257 to the south. Central Coast bin hire does provide some services to the west of this main area, although they are diminished due in part to dispersed population, poorer roads and state forests. A great range of large skips or Central Coast mini skips can be delivered to all suburbs to the east of the F3 freeway including the main population areas of Gosford 2250, Wyong 2259, The Entrance 2261, Woy Woy 2256, Terrigal 2260, Umina Beach 2257 and many suburbs in between.
Hire Skip Bins Central Coast, NSW Service Area
The Central Coast Skip Bin Hire service area covers both Gosford and Wyong Local Government Areas which now make up the Council local government area that is located just 1 hour north of Sydney. The Wyong Skip Bin Hire region and the Gosford Skip Bin Hire region are both serviced by the same service providers.
Bins Skips Waste and Recycling works with more than a dozen local suppliers to ensure timely deliveries and responsive services across this challenging area. Working with local skip hire Central Coast partners ensures the best possible local knowledge of the area and the scheduling challenges that need to be overcome to deliver great skip services. Working with local skip hire businesses allows us to provide competitively priced waste disposal and rubbish removal.
Central Coast Skip Hire Waste Types
We can handle all waste types for rubbish removal using our skip bins Central Coast services including:
General Light Waste - Dry household wastes that can include furniture, clothes, white goods, electrical appliances, old toys and other items from your home cleanup

Heavy General Waste - This waste is made heavy by the inclusion of materials like Bricks, Concrete, roof tiles, Stone, Aggregates, Soil, Sand, Steel other metals and also general light waste too. Heavy waste bins should have generous weight limits (or unlimited). Heavy general waste skips are good for construction sites and building waste removal

Green Waste (Vegetation) - Green waste can include garden waste including plant cuttings and clippings with branches up to 150mm in diameter and 1m long.

Comingled Bricks or Concrete for Recycling - Must not be contaminated

Concrete Only - 100% concrete for recycling (thus avoiding NSW waste levies and reducing cost)

Masonry Only - for ceramic materials for recycling like bricks, terracotta tiles, pavers etc

Asbestos - Wrapped and Stacked Asbestos can be placed in the Asbestos skip bins ready for asbestos tipping at a licensed facility with a reasonable asbestos tip charge.

Mattress Collection - Mattress Collection Service for both mattresses and divan bases (inner sprung bases).
Central Coast Skip Bin Hire: Range of Bins and Services
Our skip bin hire Central Coast service offers the greatest range of skip bin containers of all shapes and sizes. Below are some examples of the types of hook-lift (walk-in) bins and Marrel skip bins that are available from our different local depots:
Local Advice about Central Coast Skips and Prices
When you are planning to order our central coast skips for hire we make the following suggestions:
Plan ahead where ever possible. The distances and routes to deliver skip bins Central Coast demand more time to organise and deliver. Builders from the metropolis to the south are sometimes caught out by the additional time required to get waste removal organised, especially where same-day deliveries are wanted.

Think about what time of day you want your bin delivered by your Central Coast skip bin hire provider if you are going to need it delivered before you can start work. It is always better to get a bin delivered the day before you need it rather than having to wait around waiting for it to arrive.

Central coast skip bins have good options for recycling heavy waste materials like bricks and concrete, and both together. Where possible try to keep bricks and concrete separate so it is possible to have them recycled rather than sent to a landfill.
Mini Skip Hire on Central Coast Booking
Booking our Central Coast skip bin hire is as easy as 1, 2, 3. 1st find the " Get Instant Quotes" panel in the top right-hand corner of the page. 2nd, fill in the 3 fields in the panel to tell us the delivery suburb you are interested in. Selected the waste type that best describes the type of rubbish you have to be removed. Also, see the approximate volume of waste you have to dispose of. Click on the "Get Prices Now" button to get your short list of matching services. For our Central Coast skip bin hire offering we have over 35 different rubbish removal skip bin services for General light waste alone.

Central Coast Bin Hire can be booked on the web at any time day or night. Bookings made before 10:00 am can be delivered the same day (before 5:00 pm).
If you would like any more information or advice for Central Coast Skip Bins call 02 4306 0014. We also have skip bins in Sydney, Lake Macquarie and Newcastle available. So why not try booking a skip online today!
Central Coast Council Services that Complement Central Coast Skip Bin Hire
The council on the central coast provide some excellent bulk kerbside waste management services for householders to get rid of domestic residential waste. The bulk kerbside collections for our mini skips Central Coast offering essentially consist of up to 6 waste collection services a year where the council will collect up to 2.0m³ each time. That is 12.0m³ of waste disposal over the year, one of the best council rubbish removal services and a great addition to our skip bins Central Coast service. Council hard waste services do not accept building materials (like bricks, concrete, and plaster). You will definitely need our Central Coast skip Bin Hire for your building waste.
Council's waste management facilities are located in Buttonderry towards the north of the local government area and Woy Woy in the south
On the whole, the council and some national service providers offer commercial waste services for liquid and wet wastes (food and other putrescible material) and liquid wastes (oil, grease and septic pump outs). At this time Bins Skips Waste and Recycling do not offer "commercial waste" services other than skip hire Central Coast.