Skip Hire Whittlesea for Epping Skips to your door in Doreen, Bundoora & Lalor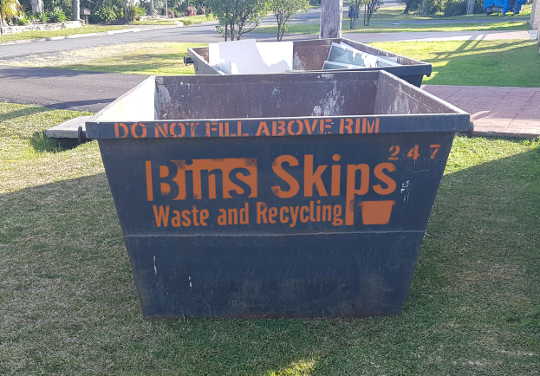 Skip Bin Hire Whittlesea for Waste Skips for Epping, Mill Park, Bundoora & South Morang
Bins Skips Waste and Recycling have wonderful waste skip bins available for hire in Whittlesea (and surrounding suburbs) for Rubbish Removal delivered by local depots. We can provide a choice of both skip bin hire and hook-lift walk-in bins across the city and suburbs from Epping 3076 to Thomastown 3074, and Mill Park 3082 to Wollert 3750. Our aim is simple, to provide the greatest choice of skip hire services in Bundora 3083, South Morang 3752, Lalor 3075, Doreen 3754, Mernda 3750, and yes, Whittlesea 3757. For us, choice is about a great range of skip bin sizes (and bin types), for as many waste type as possible and where possible from a local depot.
Skip Bin Hire Whittlesea Vic Bin Sizes & Types
The key to great skip bin hire is choice and foremost is the choice of skip bin size and type. Light general waste skips bins are available in sizes from 2.0m³ to 30.0m³ (the 30.0m³ bin is actually a hook-lift walk in bin that is suitable for large projects like clearing hoarders house, bush clearing and commercial jobs. (shopfitting, warehouse management and internal office demolitions). For heavier waste the size of bins is reduced due to the limitations of weight that can be lifted and hauled on public roads. For mixed heavy waste we have bins from 2.0m³ to 12.0m³ available as far out as Mernda, Doreen and Wollert.
Depending on location the options may vary, and here are the sorts of skip bins your can expect to find when you search for skip bin hire for rubbish removal on our website using the instant prices panel:
2 Cubic meter solid Marrel skip bin hire (without door)
3 cubic metre skip bins (without door or with door/ramp)
4 Cubic metre hook-lift skip bins with door(s)
6 Cubic metre skip bins with doors or ramps
10 cubic metre hook-lift skip bins
Skip hire for different waste types
The second important aspect of skip bin hire is the choice of many different waste types as possible. Usually most areas will have Light general waste (for household, commercial, residential or domestic) heavy general waste (for demolition, construction and renovation projects) and green waste (garden cuttings etc) skip hire services available.
Recycling Skip bins for sorted wastes like Masonry, bricks, concrete help the environment and will reduce waste disposal costs where there is building demolition involved in a project. Brick and concrete for recycling get crushed to make aggregates or hard-fill that are used in the construction industry. Skip bins are a necessity for hard wastes as the skip bins can withstand the bumps and knocks that occur on building or construction sites when concrete and bricks are being thrown around.
Hook-lift bins are ideal for furniture, household, commercial, industry, business and other general heavy waste where the items need to be carried into the bin in a wheel-barrow, or trolley. Heavy or bulky household items can be easily slid inot the open door at the end of the bin.
The are limited skip options for asbestos as this is a hazardous waste found in old house built befor the mid-eightties. Asbestos was used in wet areas like bathrooms and laundries. Care needs to be taken asbestos and the dust can affect lungs and cause
In the southern and central part of the shire we have over fifty general light waste services alone. These services are delivered from partner depots throughout the shire (in Doreen 3754, South Morang 3752, Whittlesea Vic 3757 and Epping 3076). Reflecting the rural nature of the northern region, there are twenty plus green waste services for people who might have large or small garden projects. So whether it just be pruning the garden at the end of summer, removing trees and bushes that are no longer wanted or landscaping the whole garden to given your home a new outlook we have a bin that will meet your needs.
Good Prices & great service for Whittlesea Skip Bin Hire
The greatest benefit of hiring skip hire in Whittlesea is that you can get a bin delivered at short notice (very often the same day or next day) when you want it. The Price Skip Bin Hire in Whittlesea should be good as it is close to rubbish removal and easte disposal failities. You don't need to have bulk transport facilities like a trailer, UTE or truck. You can also spend you time focused on your job at hand and not having to waste time driving around, to and from a land-fill site or transfer station.
Rubbish removal skip bins are never cheap these days because of State Government waste taxes. Our prices are competitive and will save you both time and money having to search lots of websites. So whether you are looking for a commercial skip hire, skip bins for household items and rubbish or a skip hire for demolition waste we have them all at competitive prices.
What to know about City of Whittlesea Council Skip Hire rules
Council do not want you to place skip bins on their property without first obtaining a Skip Bin Permit for which they charge a price. That means you should not have a skip bin or hook-lift bin placed on a road, the nature strip or any other land unless you have a council approval. When organising skip bin hire you should check with your skip supplier that they can arrange approval from council for the skip bin hire use of their land. We will organise the skip bin permit for you when you place you order for skip bin hire with us.
Now even if you have a skip bin permit the council would like you to know they don't want you to leave the bin on their property for any longer than absolutely necessary. Please put the skip bin in the agreed/approved location as per the permit and not randomly elsewhere.
The council are keen that the contents of the skip bin should not be toxic, offensive or odorous. Not only will you neighbours dislike you smelly bin but Council and ourselve won't be impressed.
Whittlesea Council alternatives to be considered before Hiring Skip Bins
Whittlesea Council provide a number of alternatives to hiring an Epping skip bin that will help save you money, if that is important for you. Here is a short informative video from the Whittlesea council to help you learn about their domestic services.
The council operates a number of voucher based waste and recycling services that are offered to ratepayers. The free vouchers can be found on the annual rates notice and provide collection & disposal services for:
Hard waste Collection
Green waste (or green waste)
General waste
All of these services require householders to self transport their waste to the tip site at Wollert .