Mackay Skip Bin Hire delivers to Anadergrove, Mackay, Beaconsfield & Rural View
Competitively priced Skip Hire in Mackay, Anadergrove, Mackay, Beaconsfield & Rural View
Mackay has a thriving community of skip bin businesses in and around Mackay offering a good variety of services. For a community of just 120,000 residents there is a great choice of suppliers ranging from small owner operators through to the national giants. Where ever possible we promote the small Australian businesses as they provide great customer service to their local communities.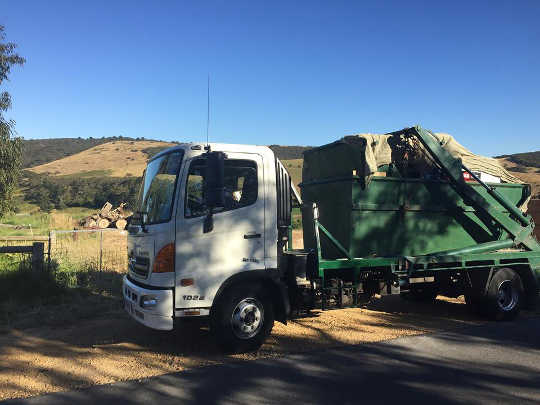 There might be good reason for the availability of the skip bin services as council provides a 2 bin service for general domestic waste and a 2nd bin for recycling materials. Council has transfer stations for green waste disposal. No hard waste pick up services are provided by council although such waste can be taken to their facilities. For busy householders Skip Bins are a life saver so they can dispose of their rubbish from home with out making many trips to the tip or similar.

Mackay Regional Council operates 10 waste transfer stations at:
Crichtons Rd, Paget
Bloomsbury Back Rd, Bloomsbury
Bee Creek Rd, Eungella
Dump Rd, Gargett
Ceder St, Hay Point
Pelion Rd, Kolijo
Bolingbroke Rd, Koumala
Brand Rd, Mirani
Brooks Rd, Sarina
Yakapari-Seaforth Rd, Seaforth

The Mackay Council also operates a relatively new Landfill site at Hogan's Pocket that replaced the old landfill at Bayersvillie. To minimise materials sent to the landfill council operates a MRF (Materials Recycling Facility) at Paget.