Mini Skips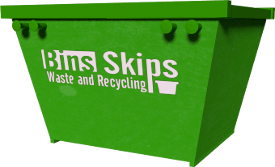 Bins Skips' has a great range of mini skips available in sizes from 2 cubic meters up to 6 cubic meters in many delivery areas. We have formed partnerships with local mini skip hire companies so that we have the broadest range of mini skips in areas all around Australia. This means we can offer you the choice of the many different shapes, sizes and styles of mini skip bins available to you in your local area. We believe that you deserve to the choice of the services available in the market place letting you find the mini skips that are right for your jobs.
Because we have formed partnerships with your local mini skip bin suppliers we have built a network covering most of Australia's metro areas including Sydney, Melbourne, Brisbane and Perth. We have also endeavoured to service more rural areas as well so that we really do service more places than anyone else. Even if you can't find your next mini skip using our website we'd like to offer a personalised service where we can find you a mini skip to help build out our network. Why not contact us today and see the difference?
Offering you a range of the best value services we can find and not simply the cheapest is core to our service, we believe that there is far more to hiring a mini skip than simply the lowest price. Every service we offer has subtly different attributes offering you different values and/or benefits meaning that you really do get the right mini skips for your project. Why not search online or give us a call to see what mini skips we can supply to you.