The difference between Garden Waste and Green Waste placed ion Skip Bins
News > The difference between Garden Waste and Green Waste placed ion Skip Bins
Skip bins are really convenient for getting rid of rubbish after a garden clean-up. But great gardening gods, what needs to be considered when planning to get rid of gardening waste in a skip bin.

Well first up it is important to b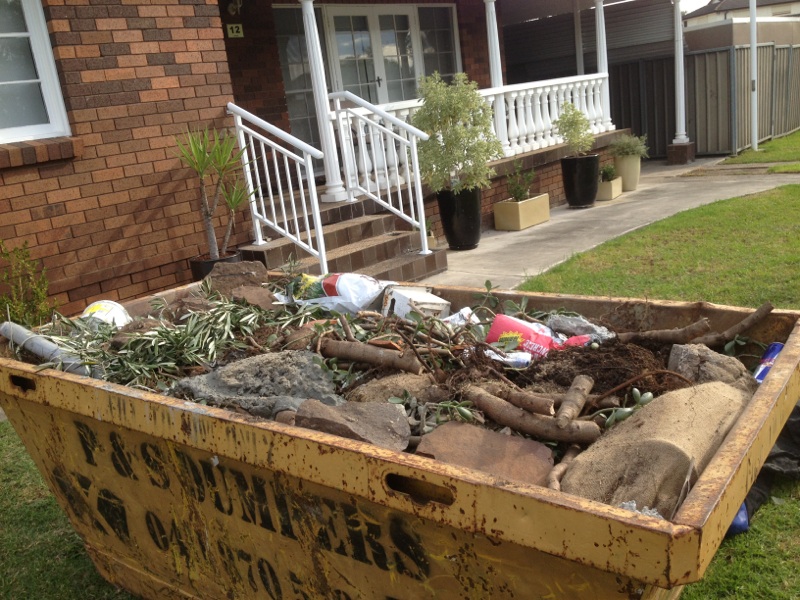 e clear what you really want to put in the skip bin. This is because gardening waste seems to mean many different things to different people. When you are thinking about hiring a skip bin for the weekends gardening activities what are you planning to do, cut down a tree, trim some bushes, cut the grass, weed the flower beds or just tidy up the mess left by the children, grand-children or hoard of wild party goers. I can hear some rumblings of disquiet among the gardeners, what can be so hard about what is going into the skip bin, isn't it obvious? Well it seems it is not obvious, and here is why.

We are not aware of any skip bin companies that provide skip bins for "garden waste" because the term garden waste does not really fit any one sort of waste types exactly. We recently had someone hire a Green waste skip bin in Sydney which incurred some additional costs for disposal when the contents of the bin were not green waste. When I explained to them that the skip bin had been hired for green waste, they said that that was not the case and that they had hired the skip bin for garden waste. I asked what the person thought garden waste was. Simple he said, it is anything out of the garden. By coincidence I had been sent a picture and the skip bin did contain waste out of his garden but some of it was off the wall a bit and contained things like a metal mail box, cement bags, concrete etc.

From a waste or skip bin companies perspective, they think about the waste in terms or weight and recycling opportunities. So they are thinking how heavy will the skip bin be? And will I be able to pick it up? What will the cost of disposal of the contents be if the waste is heavy rather than light? Are there recycling opportunities to lower the cost of disposal in the area or close by?

The reason we have green waste bins is that there are quite a few areas, like the Central Coast, where it is possible to dispose of the waste as material that can be recycled via some sort of mulching process. This usually means the disposal site is going to mulch or shred the waste so it can be used as a mulch or compost on gardens. As a consequence this means the disposal costs are lower as there should be no waste levy collected on these recycled materials.
The green waste has to be just cuttings and clippings from pruning plants in the garden. The disposal sites will not accept big tree branches, or stumps that are over 150 mm in diameter and the chippers, mulchers and shredders will not work on the larger chunks of wood. Disposal sites also do not consider palm trees to be green waste and they wreck their mulchers and blunt the teeth. This is also true of dirt and concrete, bricks and other heavy material.
Also in a few places the disposal sites do not permit that certain weeds or plants are placed in green waste bins and so we always recommend that you check the descriptions for the green waste skip bins to ensure the waste you have can be placed in the bin will be accepted with out incurring additional charges.
Authored By:

Stephen Shergold

Published:

17/10/2014