Stop Illegal Dumpers and Neighbours Loading Your Bin
News > Stop Illegal Dumpers and Neighbours Loading Your Bin
Can you imagine booking your skip bin and paying hundreds of dollars to dispose of your unwanted items, renovation waste or other rubbish only to have someone else beat you to loading your skip with garbage. I've seen a lot of people come up with creative means of stopping would be dumpers from loading up their skip bin with unwanted items but is it really necessary? The idea that there is a bunch of people creeping around at night loading other people's skips with their rubbish may seem far fetched but with such high prices it seems illegal dumping is on the rise.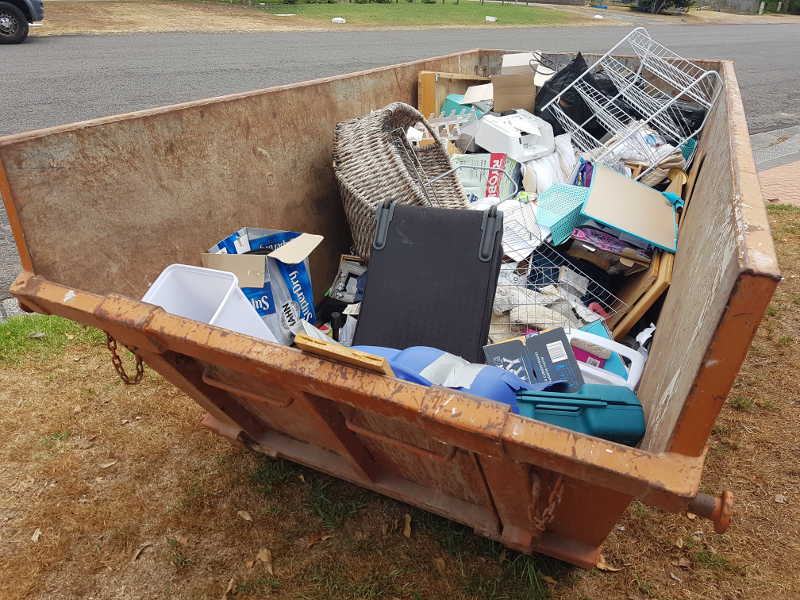 Prices in Sydney, Wollongong, Newcastle, Central Coast and Melbourne have reached astonishing heights with the average price of hiring a skip bin in Sydney going from $400 in 2011 up to $580 in 2016. This increase in price can be closely associated with the respective state government's waste levy policies aimed at increasing recycling and diversion from landfill. Unfortunately it seems that the days of the "mum and pop" skip hire company in Sydney and Melbourne are numbered as they are simply unable to operate any in-house recycling initiatives relying instead on third party recycling at the transfer station or landfill itself.
Stopping people from stealing precious space in your skip will require a bit of effort but will be worth it if you can stop some annoying person from putting something you don't want in there. There are a few strategies I've seen work quite well:
1. Have the Skip Bin Close to the House
Many people who put stuff in your bin are just being opportunistic looking for a hard waste collection or easily accessible bin to put their stuff in. Make them come right onto your property if they want to steal your skip bin space.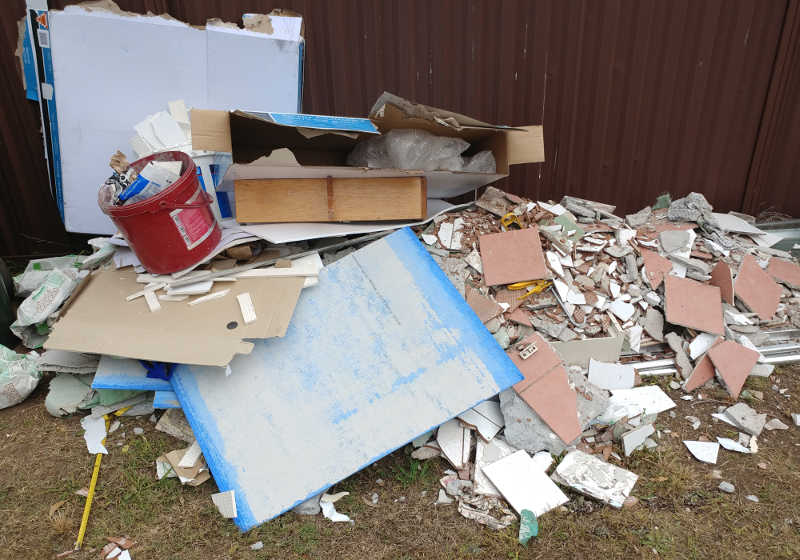 2. Put Something Over the Skip and Tie it Down
The lowest cost option here is some rope and a tarp but you could go with a fencing panel (like those used on building sites) or if you have a few fence panels you can put it up around the whole bin. The key here is to make the bin inaccessible easily. You should make sure to use lots of knots so people will actually have some difficulty getting into your skip bin.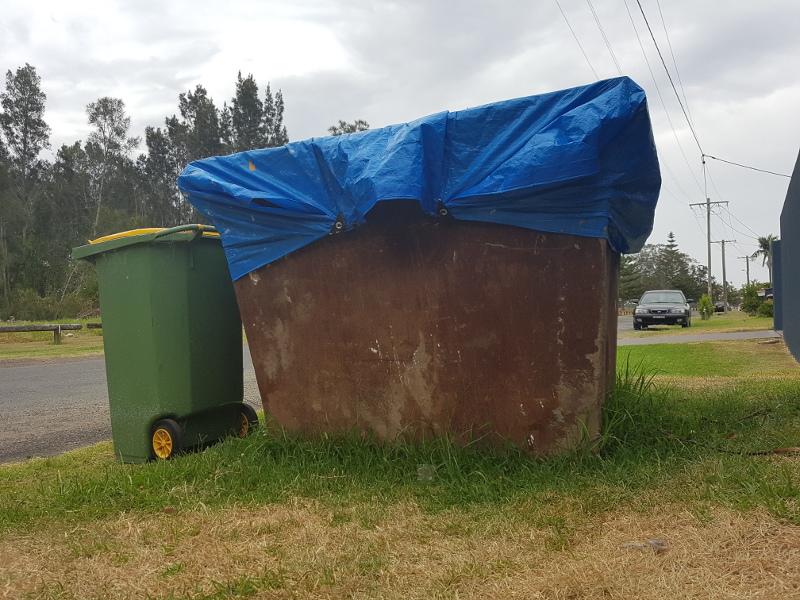 3. Leave Your Outside Light on
If someone thinks you might be home they'll think twice about coming onto your property to load up your skip bin with stuff they shouldn't be
4. Don't Be Messy
You'd probably be surprised that making sure it doesn't look like people are just dumping stuff around your bin can help stop people from doing just that!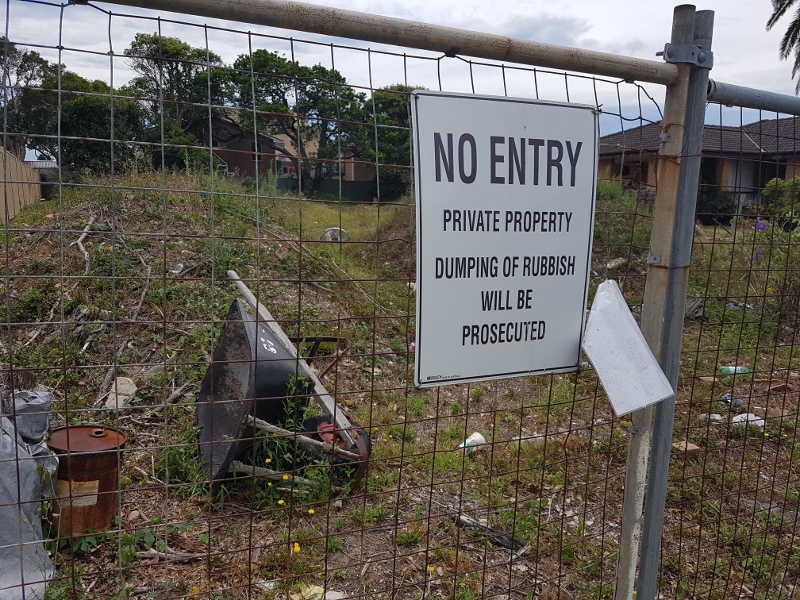 Beyond this you could start looking into security cameras, signs and other deterrents but unless you have a serial dumper who is putting more than just few odds and ends in your skip bin then this is probably going to be overkill. That said for those with permanent commercial bins you probably find yourself with people breaking into the bin to get at what is in there and dumping stuff around it regularly so this might be just the solution.
Is It Fair Game or Just Down Right Rude?
We'd love to hear your opinion on this is there a happy medium, is it a criminal matter of illegal dumping or is it simply rude and infuriating. Have you had stuff put in your skip bin? Let us know in the comments below!
Authored By:

Nathanael Shergold

Published:

16/01/2017