Skip Bin Hire Onkaparinga Hills for Skip Bins Morpett Vale to Happy Valley
Skip Bin Hire >> Adelaide >> Onkaparinga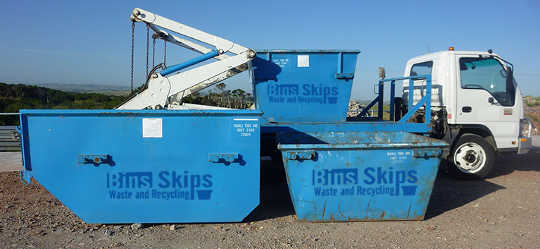 Skip Hire Onkaparinga Services in Morpett Vale & Woodcroft
Skip Hire Onkaparinga Hills has great skip bin services across most of the local government area. Being just south of Adelaide, Onkaparinga enjoys skip hire services delivered not only by local businesses but from skip bin companies located in the suburbs south of Adelaide. This means there are about half a dozen Onkaparinga based skip bin companies and then about the same again that travel down from Adelaide. As is often the case the challenge is finding the skip bin business that best serves your local suburb which is usually a combination or distance for the company to travel, the tipping rates at their home disposal site and the choice of service they are able to offer. The size of their bins, the types of trucks they use and the disposal and recycling facilities available to them.
Skip Bins for Happy Valley, Aberoyle Park, Aldinga Beach & Flagstaff Hill
There are more than 35 different General Light waste skip bins are available for delivery in the most popular suburbs of Onkaparinga including Morpett Vale, Happy Valley, Woodcroft, Aberoyle Park, Flagstaff Hill, Hallet Cove and other southern suburbs. The bins range in size from 2.0m³ up to 20.0m³ which is a large hook-lift bin that is a walk-in bin.
Amongst this range of bis there are both Marrell Skip Bins and Hook-lift bins. Some of the Marrell Skip Bins have drop down ramps or door that make them easier to load when you have heavier waste to dispose of.
Frequently Asked Questions about skip bin hire Onkaparinga Hills
What size skip bin do you normally recommend for household clean ups?
We normally like to know a little more about what types of waste our customers have before we make recommendations as to what size of skip bin is needed for their rubbish removal. We have broad range of bin from mini skip bins through to large hook-lift bins for big bulky items. For household waste from a spring clean the most popular size skip is a 3 cubic meter bin for light general waste. s
What sort of waste can be placed in a Onkaparinga Hills Skip Bin?
Our skip bins for hire in Onkaparinga Hills can be used for many different waste types. Here is a summary of the popular waste types available:
Light General waste that can bi used for household rubbish (which is the same as household waste), green waste or garden waste
Green waste skip bins for waste from the garden like lawn clippings, tree trimmings (but not soil or dirt)
Heavy general waste that can be used for tree tucks, stumps and heavy materials like soil, sand, rocks, concrete and bricks mixed with out general waste (even household waste).