Skip Bin Hire Playford delivering to Craigmore, Blakeview & Hillbank
Skip Bin Hire >> Adelaide >> Playford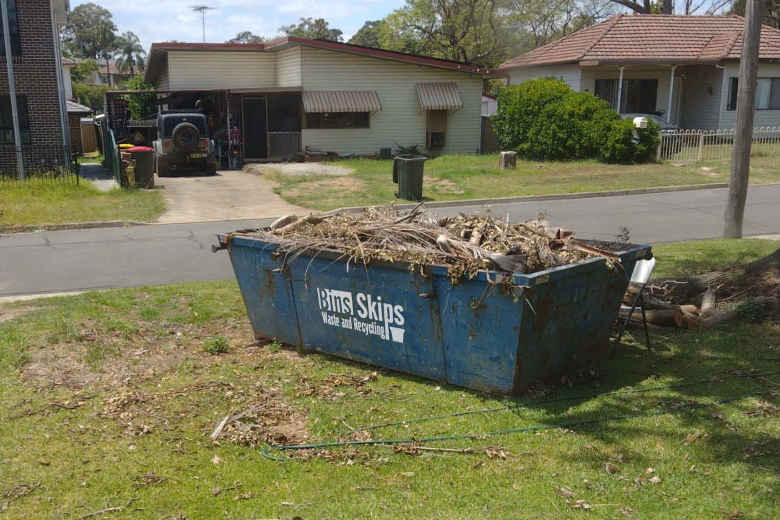 When you need rubbish removal services then you should see what skip bins are available in your suburb. Playford skip bin hire services are a hassle free way to get rid of rubbish in South Australia.
Frequently asked questions about Playford skip bin hire?
What rubbish removal services do you offer?
Bins Skips Waste and Recycling consider waste management as a key component of rubbish removal and we partner with operators that demonstrate a commitment to the environment, with experienced staff, who are not afraid of hard work and are prepared to sort waste to maximise reuse, repurpose and recycling of materials. The last option should be sending waste to landfill, dumping waste in the ground. Where possible materials like bricks, concrete should go to recycling. Our services are focused on the bulk disposal of waste using steel containers (skip bins and hool lift bins) to transport materials to be sorted, recycled where possible and sent to landfill where ther is no other option.
What skip bins are available in Playford for waste removal?
We have a full range of skip bin hire services available in Playford. We have a good range of skip bin sizes including:
Mini-skip bins - Smaller skip bins that range in size from 2.0m³ to 4.0m³ (including 2.5m³, 3.0m³ & 3.5m³ bins)

Marrell Skip Bins - larger skips which between 5.0m³ and 12.0m³

Hook-bins - larger bins that are square in shaped where one end of the bin is often a door that can be opened up. Such bins can range in size from 6.0m³ to 30.0m³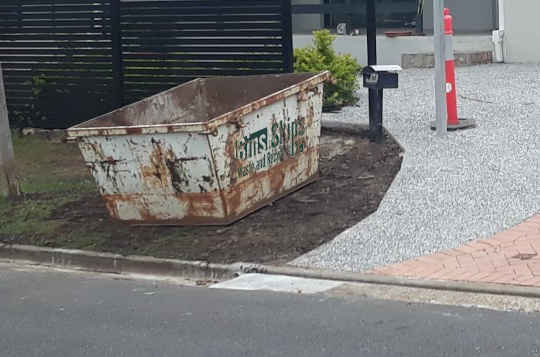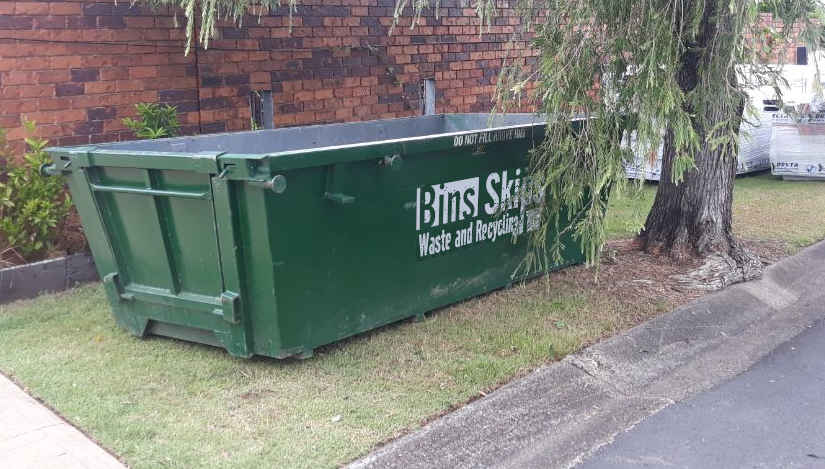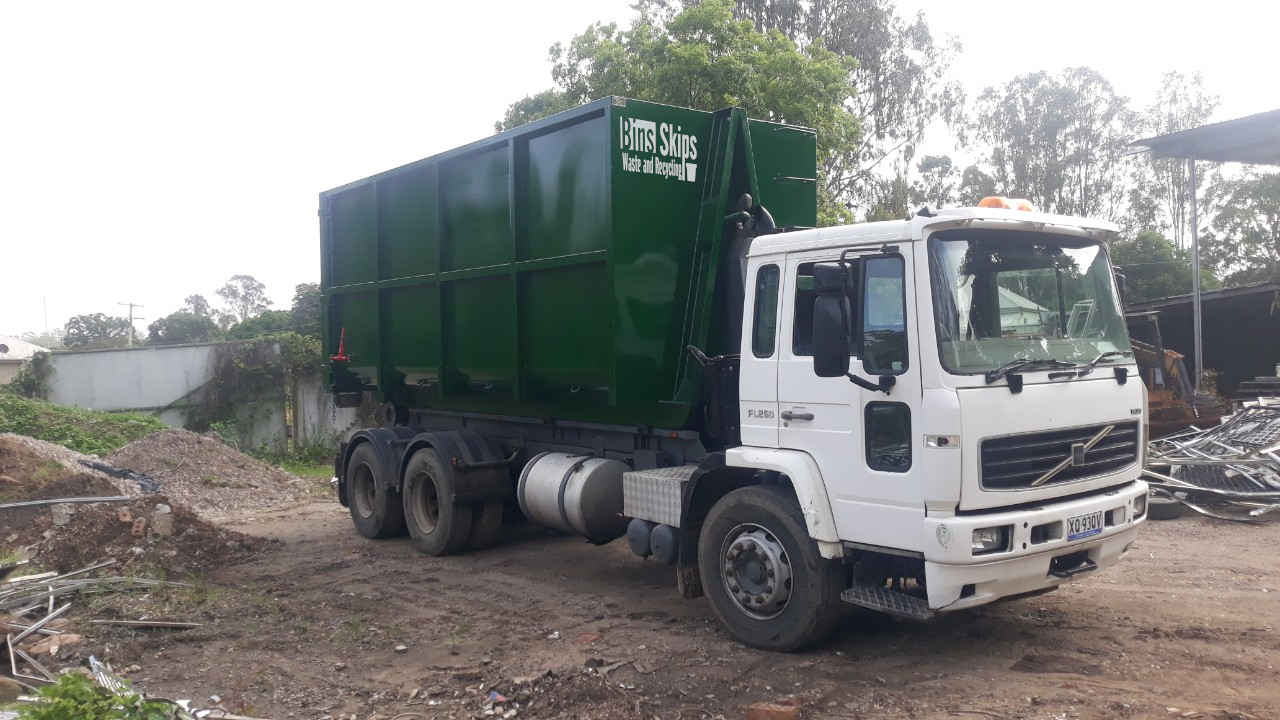 What rubbish can be put in a skip bin?
We will dispose of all sorts of rubbish. To make it easy for you to select the right skip bin services we have categorized the skip bin hire services. The categories are:
General Waste Bins - both light and heavy general rubbish can be placed in our skip bins. The difference between light and heavy rubbish is the inclusion of heavy materials like concrete, masonry, soil, rock tree stumps and large tree trunks (especially palm trees).

Green waste skip bins - can be used for plant materials like lawn clippings, weeds, cuttings from trees and bushes

Clean-fill bins can be used to get rid of soil or virgin excavated natural materials

Recycling bins for separated bricks, concrete, timber etc.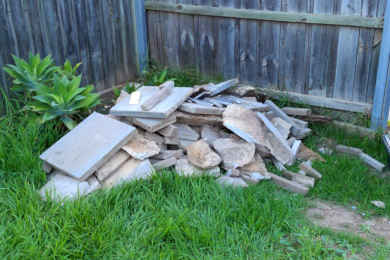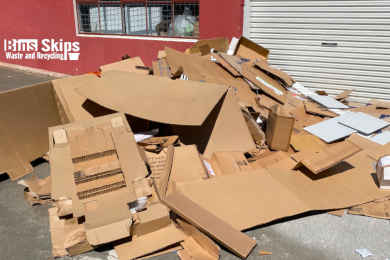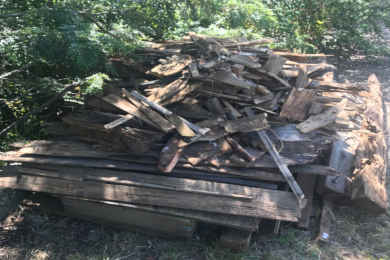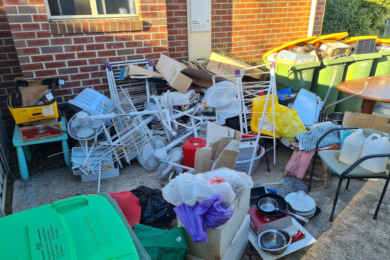 Are there problem wastes to be considered?
Some waste materials are problematic as they are not safe and are dangerous unless handles with special care. Such wastes should not be placed in skip bins unless specifically allowed. Here are some example problem wastes:
Hazardous waste are materials like asbestos, chemicals, sharps (needles or blades), gas cylanders all of which can cause harm.

Food often creates air pollution due to the smell of rotting foods so these are not generally accepted in commercial disposal facilities

Liquids are likely to leak from containers into bins, the trucks carrinying them and the road over which they travel

Asbestos is hazardous although there are specialised services available for its disposal when sealed in plastic.
Is it possible to get a free quotes for your rubbish removal services?
If you have waste to dispose of, we are happy to provide you with unlimited free quotes for all the options available. To get you free quotes fill in the fields in the get prices instantly panel to the top right. From the short-listed services it is easy booking your bin or sendingh your self a quote.