Skip Bin Hire Tea Tree Gully delivers skip bins to Golden Grove, Greenwith & Hope Valley
Skip Bin Hire >> Adelaide >> Tea Tree Gully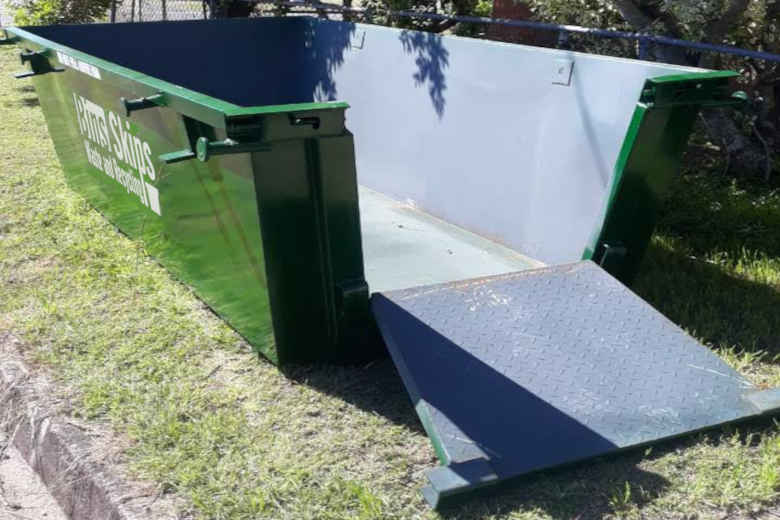 Skip Bin Hire Tea Tree Gully
Looking for Skip Bin Hire Tea Tree Gully for rubbish removal, then you have found the right place. Here you can find a range of skip bin hire services simply, quickly and easily. All you have to do is fill in the 3 fields in the Get Skip Bin Prices Instantly panel to the top right of this page and clicking the get prices button. This will do a quick search and provide you with a shortlist of skip bin service that meet your specific requirements.
surrounding suburbs
Frequently asked Questions about Skip Bin Hire Tea Tree Gully
What Skip bin sizes are available in Tea Tree Gully?
Skip bins are great for rubbish removalfor any amount of waste.
Mini skip bins are smaller skip bins that range in size from 2.0m³ to 4.0m³

Marrel skip bins are the funny shaped bins with sloping end that range in size from 2.0m³ to 12.0m³

Big, large or mega skips are bins that can hold between 10.0m³ to 40.0m³ and the larger bins are hook lift bins that are rubbish removal services on a big scale.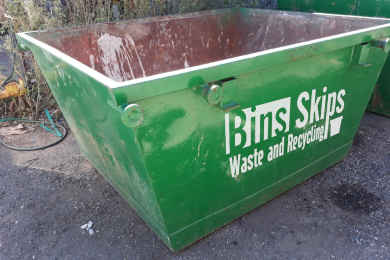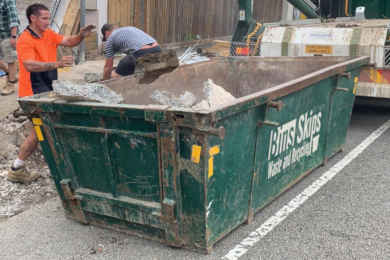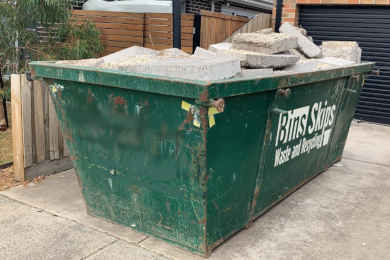 What waste materials can be placed in the skip bins in Tea Tree Gully?
The skip bin waste types that can be placed in Tea Tree Gully bins include:
General Light waste skip bins are good for household waste disposal that can include bulky items like furniture, white goods (frdiges and washing machines etc), toys, bikes, clothes, manchester, cardboard, paper, books, magazines, plastics, and other packaging.

General heavy waste differs from light waste because it includes heavier construction waste like bricks concrete tiles, soil, tree trunks or tree stumps

Green waste skips bins are for organic green materials that can be recycled into compost or mulch. Green waste bins are great for grass clippings,

Recycling skip bins for single waste types like masonry, concrete, timber

Asbestos skip bins are the exception to the rule that says don't put hazardous materials in a skip bin.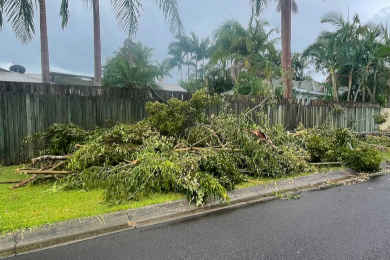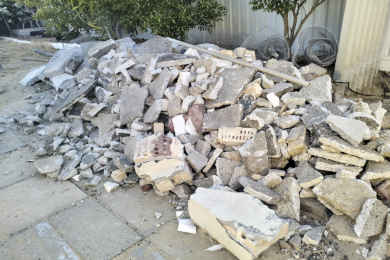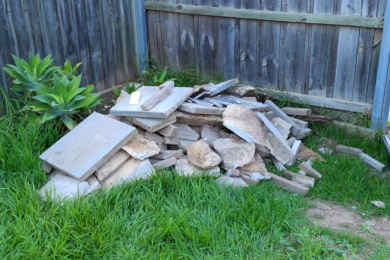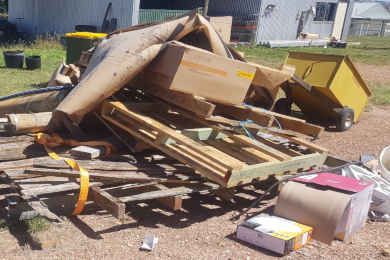 What wastes are a problem that shouldn't be put in a skip bin?
You should never put hazardous materials like sharps, needles, gas cylinders, poisons, liquids, chemicals or asbestos ins skips bins or mix them with other waste.
How much does it cost to hire a skip bin in Golden Grove or a surronding suburb?
How soon can a skip bin be delivered?
same day delivery
Do you provide a free quote for your skip bin hire services?