Bundaberg Skip Bins Get your best choice of Skip Hire
Skip Bin Hire >> Bundaberg Skip Bins
Bundaberg Skip Bins Service Area & Coverage
Skip Bins Bundaberg delivers competitively priced skip bins to to Bundaberg and many surrounding suburbs including:
Bargara (Postcode 4670),
Bundaberg North (4670),
Avoca (4670),
Avenell Heights (4670),
Kepnock (4670) &
Branyan 4670.
Rubbish Removal Bundaberg Skip Hire Style
Rubbish removal is what we do using a great range of skip bins, walk-bins and hook-lift bins. So if you have some rubbish you want removed the answer is to hire a bin so that you can fill it, as you go along without the stress of people waiting on you. All rubbish is not created equal and likewise not all bins are equal. There are bins that are better suited to different types of waste and jobs. Walk-in bins are better suited to heavy wastes that need to be loaded into bins by hand. Walk-in bins have doors to allow users to push wheel-barrows or similar into the bin.
How to Find the Best Bundaberg Skip Bin Hire for your Suburb?
To organise your next skip bin is easy. All you need to do is fill wht Instant Prices Dialogue panel to the right and we will provide you with a short list of available service in your suburb. Just start to type in the name of the suburb where you want the skip bin delivered. As you are type a drop-down list will appear and you can select the suburb you want. Tab to the next field and select the type of waste you are trying to get rid of. Tab to the next field to select the amount of waste you have to be removed. Click on the "Get Prices" button and we will serve you up your short list of skip bin service for you to select which one you want.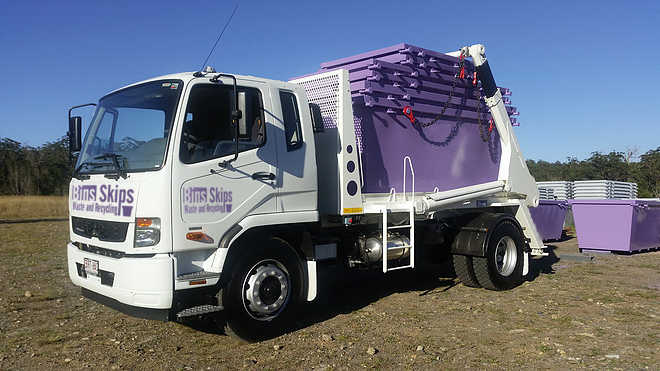 The short-list will give you a short list of competitively priced waste disposal options providing you with a choice of rubbish removal services in both Marrell skip bins and hook-lift bins for those bigger jobs around the home, factory or oil refinery. Waste removal can be easy when you know how. Skip Hire Buundaberg is not limited to residential rubbish removal, we are geared up for commercial waste from shop fitting, warehouse management, office relocations, and as many aspects of waste management as you can think of.
Bundabeg Skip Hire Alternatives worth Considering
Rubbish Collection services are available from Bundaberg Skip Bin Hire across the Bundaberg Regional Council area. The council have a number of waste facilities across the region in Bundaberg, Bargara, Bundaberg North, Avondale, South Kolan, Woodgate and Dalysford via Gin Gin. Council provides residential wheelie bin service for household waste and recycling. Bundabrg council provide residents with access to their waste facilities as an alternative to road side hard waste or green waste collections.
Householders and residents in the Bundaberg region need skip bin and bulk waste bin service to dispose of hard and green waste (unless they have their own appropriate transport to get their waste there). This has initiated the development of a thriving bulk waste industry that services the hard waste and green waste needs of the region. These same operators also provide services for builders and other tradespeople for the disposal of building materials, concrete, bricks, clean-fill etc.