Murray Bridge Skip Hire for Caloote, Avoca Dell & Swanport
Skip Bin Hire >> South Australia >> Murray Bridge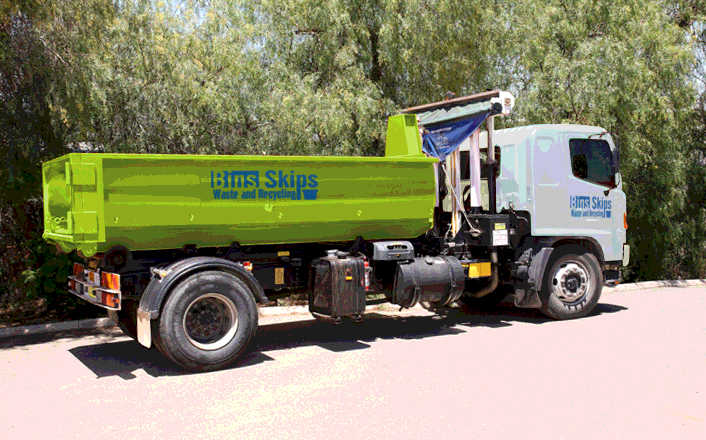 Murray Bridge residents will find it far easier to find and book Skip bins and other bulk waste services on the Bins Skips Waste and Recycling website than anywhere else.
Murray Bridge SkipBins
The local Murray Bridge Council provide basic waste services which are complemented by Bins Skips rubbish removal services for larger quantities of general waste disposal via our skip bin booking capabilities.
To find and book a bin all you need to do is complete the information requested in the Get Prices Instantly panel to the right. Start typing the suburb where you require delivery of the hook-lift or skip bin. As you type a list of suburbs will appear and you can select the one you want by clicking on it. Next pick the type of waste you have and the volume of the bin you need. Clicking on the Get Prices Now will provide you with a short list of services available for you to pick the one that suits you best.
Frequent Questions about skip bin hire in Murray & Mannum area
What Size Bins are available for delivery?
We have a full range of skip bin for hire, from small mini skip bins through to large hook bins with doors for easier filling. The smaller mini skip bins are ideal for residential customers lookubg for a rubbish removal skip for the stuff from a spring clean. The larger hook bins are favored by business, builders and shop fitters
What types of rubbish can be placed in the skip bins?
We have general waste skip bins for both heavy and light waste. The difference between such waste is that heavy waste contains materials like bricks, concrete, soil, tree (and palm) trunks and stumps. Light waste can contain household rubbish, green waste , residential rubbish, other general waste like furniture, scrap metal, scrap steel, toys, clothes.
Are skip bins available for same day delivery?
We always want to provide a great waste management service so we will always try to provide skips in a timely fashion (including same day where possible).
What is the cost of a particular bin or skip bin?
To find skip bins and their price is easy. Just use the Get Prices Instantly panel to the top right of this page. Just complete the 3 fileds and click the button. Enter your suburb, waste type and volume of bin from bin sizes drop down. Click the button and you get a short list bins including price.
Murray Bridge City Councils Rubbish Removal Services
For a rural town Murray Bridge Council provide a reasonable hard waste service. Residents are entitle to one free hard waste collection a year, if they live in an area service by the councils normal kerbside wheelie bins services. As with many council hard waste collections the volume of waste is restrict, if not a little restrictive. Residents are permitted to put out up to 2.0m³ of waste which is equivalent to the smallest skip bin that is usually available, but that isn't really very much. The council also offer an alternative to the hardwaste kerkside collection which is a tip pass for the Brinkley Waste & Recycling Facility in Mobilong, Brinkley SA 5253. The tip pass is for one 6 by 4 trailer load of waste which is the equivalent of 1.0m³ of waste. This means it is better for residents to use the kerbside pick up at they will be able to get rid of more waste. This kerbside service is available to residents for Household Hard Waste only (commercial, business or industrial waste is not accepted).

Commercial, business and industrial bulk waste service (Skip Bins)
Builders, trades-people and home renovators will find the Bins Skips Waste and Recycling website attractive because it offers them an easy way to find and book skip bins for their building and renovation needs. It is possible to hire both skip bins and hook-lift (walk-in bins) for Murray Bridge and the surrounding suburbs, so all all sizes of project can be accommodated. Skip Bins came in 2 sizes 4.0m³ and 6.0m³ for small and medium projects. A full range of larger hook-lift (walk-in) bins are available, ranginfg in size from 10.0m³ and 30.0m³. Thes larger bins are idelal for activities like clearing deceased estates, shopfitting or defitting and cleaning gardens, property tenancies, factories and warehouses.