Quick and Easy Bookings of Skip Bins in Townsville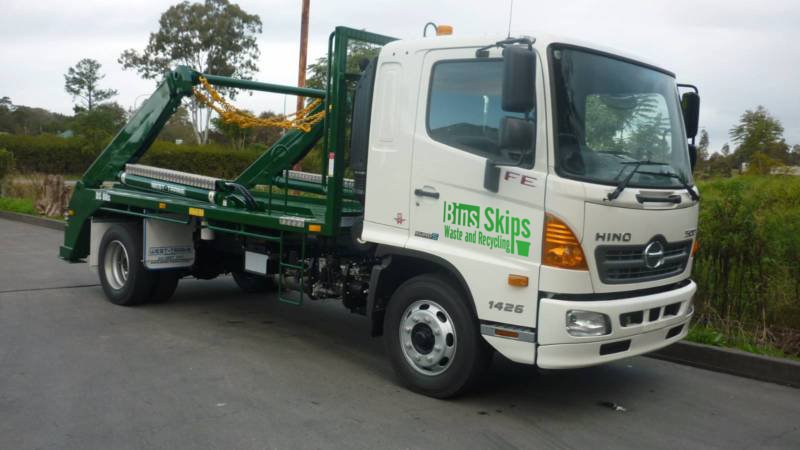 Our skip bins in Townsville are the perfect answer for getting rid of rubbish and waste materials from your latest project around the home, office, construction or demolition site. Bins Skips Waste and Recycling makes it easy to get your skip hired and onsite with our online booking and payment facilities. When you hire skips in Townsville from us you'll get the benefit of our fast, professional service and clean durable skip bins delivered right to you. The hire of your skip includes drop off, pick up and disposal of waste deposited in the bin.
Call today and order your skip bin the easy way or order online now.
Sizes of Skip Bins in Townsville
We have a great range of skip bins in Townsville which includes skips from 2 cubic meters through to 12 cubic meters. Because of the variety of bins you know that no matter what volume of waste you will be generating during your next project we'll be able to remove it for you using our skip bins. Our skip sizes include:
2m3 skip bins - 1.2m W x 3.0m L x 0.6m H
3m3 skip bins - 1.5m W x 3.9m L x 0.6m H
4m3 skip bins - 1.8m W x 3.2m L x 0.7m H
6m3 skip bins - 2.0m W x 3.4m L x 0.8m H
8m3 skip bins - 1.8m W x 3.2m L x 1.4m H
10m3 skip bins - 2.0m W x 3.4m L x 1.4m H
12m3 skip bins - 2.0m W x 4.0m L x 1.5m H
Please use the "Get Prices Now" button to get prices from our database as prices are different depending on what suburb you need your skip bin delivered to. Alternatively you can call us and one of our helpful staff will give you a quote over the phone.
Waste Facilities
Townsville City Council operates a number of waste facilities in the Townsville area including a number of transfer stations that can be used for dropping of domestic waste and other non-commercial waste materials. The landfills at Hervey Ranges, Stuart and Jensen are usually the last resort destination for materials that cannot be recycled cost effectively. When you are generating more than a few cubic meters of waste or the materials cannot be transported in a car skip bins are a convenient way of avoiding numerous trips to the tip.