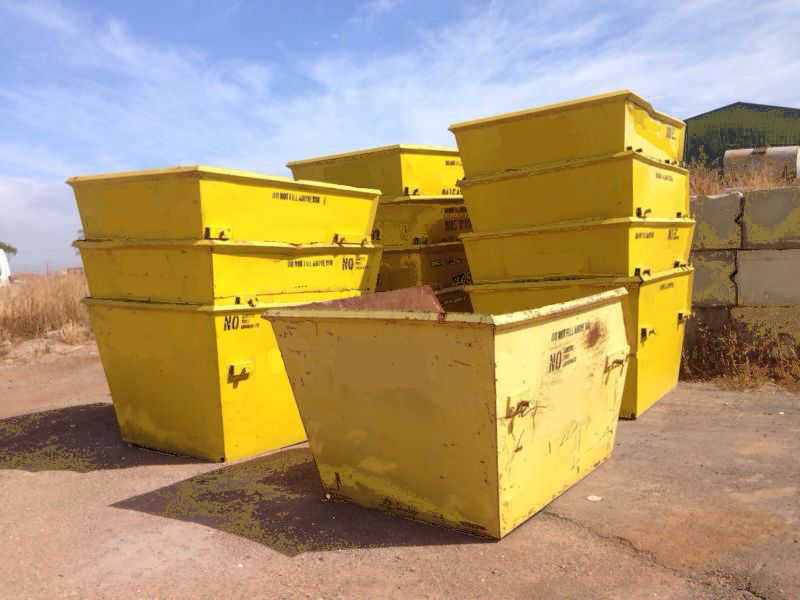 Booking Armadale Skip Bins for Seville Grove, & Piara Waters
Residential skip bin hire Armadale is easy to organise as their are plenty of local skip bin hire businesses ready to deliver. It is as easy as fulling in the panel to the top right of this page. Yes all you do is type in the suburb where you want the bin delivered. As you type a drop down list of suburbs will appear and you click on your chosen delivery suburb when you spot it. Then you select the type of waste and the amount of waste and click on the get price now. And just like that you will get a short list of skip bin services that are available in your suburb. Click on the bin drawings or pictures and there is all you need to know about to bin. From there you can then book the bin bin for delivery on your preferred delivery day. .
All types of Skip bins in Armadale may be hired online through our website, where we offer you the greatest choice of skip bins in Armadale. Armadale has over 40 skip bins companies that service the area, with 4 or 5 businesses actually based within the Armadale council area. There is also a very broad choice of skip bin types and different delivery styles including hook-lift, morrell and hi-ab. The richness of services in Armadale is probably due to major reasons:
Armadale is one of the fast growing areas in the metro area with lots of new housing being built around the regional hub of Armidale itself.
Armadale is also relatively close to the CBD and the airport zone. Consequently it is serviced by many skip bin companies based both north and south of the Swan River.
It should also be noted that the Armadale council area covers two diverse landscapes. The growing metropolitan area around the shopping hub of Armadale and the more hill rural area to the east of the area. On the eastern side of Armadale services are a little more sparse as many skip bin companies are happy to forego the extra travel in these hilly areas. If you need help finding a skip bin give us a call.
Frequent Questions on Skip Bin Hire Armadale
What is the easiest way to book a skip bin for delivery to Armadale?
To hire a skip bin is an easy process, all your need to do is:
Complete the 3 fields in the Get Prices Instantly panel (our quote form) to the top right of this page
Click Get Prices (to request you online quote) now and review the short-list of services we have available and pick the one that best suits your needs
Complete the ordering pages to tell us you required delivery date, where you want the bin placed (like on the verge or nature strip) and pay for the great value skip bin
Or if you would like to speak with a friendly Australian give us a call and we can make the process easy
What wastes can be put in a skip bin hire in Armadale?
We skip skip bins for all the normal waste categories like:
Green waste
Asbestos removal
Light General waste for Household waste and rubbish from cleaning out a deceased estate
Heavy General waste disposal for building and renovation rubbish
And also remember to think about problem waste like rotting materials, tyres mattresses, gas bottles and read the service description to make what can go in the bin.
What Skip Bin should I use for a bathroom or laundry renovation?
Bathroom and laundry reno's often have ceramic tiles and porcelain items in common they are made from clay, just like bricks. These materials will make your waste heavy so you will need a heavy general waste skip bin.
What is the most popular sized skip bin for hire in Armadale WA?
The most ordered and delivered skip bin hire in Armadale would be a 3 cubic meter waste removal bin for gerneral light waste after a spring clean or tidy up. No there lies the problem with going with the crowd you might need something else because you are different. To help to check whether you are different we have two tools to help with your waste disposal, a waste wizard and a skip bin size calculator.