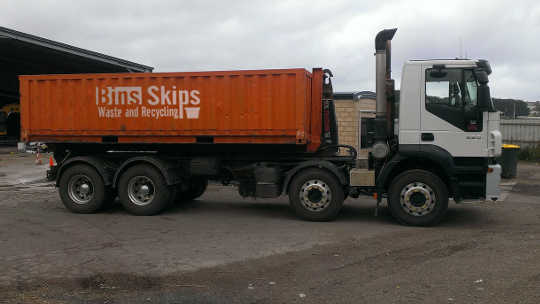 The Success Skip Choice of Skip Bin Hire in Cockburn
Bins Skips Waste and Recycling are all about providing the best choice of skip bin hire for rubbish removal in the City of Cockburn. That means having the best range of skip bin sizes and types. It is also about having the greatest choice of waste type that can be disposed of. It means having the best choice of waste disposal in Cockburn WA.
With over 40 companies delivering Skip bins to the City of Cockburn you should feel confident that you will be able to find the right skip bin for your next rubbish removal project by using the skip bin search wizard here at the Bins Skips Waste and Recycling website. Bins Skips understands that one size does not fit all and that is why we have partnered with the best locally owned skip hire companies in Cockburn and South of the River to give you the best choice of skip bins and waste options. Skip hire in Cockburn is what we want to help you with. We are Australian owned and operated and we know all about waste disposal and rubbish removal in WA.
Using the Bins Skips search service for instant quotes (just to the right) is really simple. All you have to do is enter the Suburb name (like Cockburn Central 6164 or South Lake 6164) where you would like the bin delivered. Then select the volume of waste you have to get rid of and the type of waste and with one click you can get you short list of services that are available to you.
Skip Bin Sizes for Rubbish Removal
Bins Skips has more than 8 different bin sizes available in Cockburn WA 6164. We have a choice of lots of different types of skip bins, many skip bins with doors and and ramps to make loading heavy material in to the skip bin by hand much easier. You see what types of skip bins are available by searching online for a quote. Just use the get prices instantly panel (top right of this screen). Enter a suburb like Jandakot, So whether you are just cleaning out the garage or shed, renovating the bathroom or the kitchen, restyling the garden or patio or just spring cleaning the house, we have the skip for you.
Book skip bin hire online
Rubbish removal should be quick and easy and that is why we belive it is so important that you can book skip bin hire online. Right here and right now. You choose the bin online and book and pay for it all in one so it can be delivered later today, tomorrow or just whenever you want.
Free Rubbish Removal Services from from the City of Cockburn Council
The City of Cockburn Council provides some great bulk or hard waste collection services (relative to other Councils). First up they provide both Hard waste and green waste collection services. Where council collection service fall short is in the limitations that they put on what can be put in their collections and the volume of waste that they will take. The hard waste collections as primarily for bulk waste (only up to 2 cubic meters in volume) like:
General light waste
Mattresses
Old carpet
Old furniture and household items
Timber
Whitegoods eg. fridges, stoves.
?The advantage of using skip bins in Cockburn suburbs like Spearwood 6163, Bibra Lake, Cockburn Central, South Lake, Atwell and Yangebup is that your can get rid of any amount of rubbish in a single skip bin which can be between 2 and 20 cubic meters of rubbish at a time.
Frequently Asked Questions for Skip Bin Hire in Cockburn
Where can a Skip Bin be placed in when delivered within the City of Cockburn?
The best place for delivery of your skip bin is on your property, like on the driveway (or front yard or lawn). The verge at the front of the property belongs to the council so you have to contact them if its to be a drop on the verge.
What is the Price of Cockburn Skip Bins?
Skips Bins in Western Australia are a pretty reasonable price compared to the Eastern seaboard. When you need a skip bin in a rush to get rid of rubbish, price isn't necessarily the most important . Prices should contribute to you decision and should be tempered a long with what the removal is for? Whether you need the service for business, commercial, industrial, garden, tree, household, recycling or renovation rubbish, you will need to know the cubic volume of waste for disposal. The most typical bin delivery in Cockburn would be a 3.0 cubic meter Skip Bin for Light General Waste service in Cockburn Central 6164 with prices starting at $270.
What range of commercial bin hire services exist in Beeliar or other Cockburn suburb?
You can get delivery of bins for renovation, tree, industrial, cardboard box, business, household and building materials
More Waste Articles:
What is Clean-fill?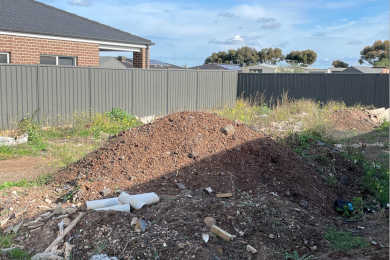 Carpet Disposal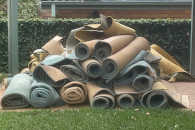 Builders Skip Bins