Finding Skip Sins in Cottesloe can be done from the wonderful beach using your notebook, phone or tablet and the Bins Skip Waste and Recycling website. Even while you are at the beach!
As far as we know there are no skip bin companies actually based in Cottesloe though there very many that are based in the Perth Metropolitan area that service the Cottesloe Local Government Area. Bins Skips has 8 or more partner skip bin companies who service the area with a wide choice of skip bin sizes available to choose from. Bins Skips partners in Perth can deliver anything from a 2 cubic meter skip bin to a 15 cubic meter hook lift bin.

With the range choices available in Cottesloe, it is often possible to have skip bins delivered the same day as ordered although we always recommending phoning in to double check if you require a skip bin to be delivered urgently. We go to a great effort to make sure the information we provide is correct and sometimes in the peak skip bin periods a little more notice is required. Especially in the lead up to Christmas and Easter and other public holidays and long weekends.
The Bins Skips website is where you will find the greatest choice of skip bins available for your next project. We offer you the greatest choice of skip hire in Cottesloe as these services are provided by partners. Together with our partners we focus on positive consumer feedback, so you know our partners in Cottesloe are providing skip bin hire services that are reputable. So, no matter if you need a skip for a garage clean out or a renovation, Bins Skips is the place to find your next skip bin in Cottesloe. To book and pay for hiring a skip bin on our site takes just 4 easy steps.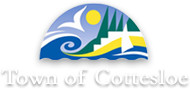 What alternative to skip bins are there in Cottesloe?
The Town of Cottesloe Council provides two free bulk waste (household junk) collections to residential properties every year. In May and then about 6-months later. These bulk service are just for general household junk, but that is all. The Town of Cottesloe Council provides regular collection of green waste using 240 litre wheelie bins so if you have major gardening projects you will need a skip. Likewise, the bulk waste service can not be used for construction, renovation or landscaping waste and you will need a skip or a truck for such projects.

Some people consider hiring a skip as a luxury as it means you can save time by not having to travel to the tip, landfill or transfer station is you valuable time. Cottesloe Council is a member of Perth's Western Metropolitan Regional Council and residents as such access to the JFR (Jim) McGeough Resource Recovery Facility (formerly Brockway Waste Transfer Station) for waste disposal. The transfer station is at Corner Brockway Road and Lemnos Street, Shenton Park and are open from 7:30 am to 3:45 pm weekdays and 10:00 am to 1:00 pm weekends.
The last alternative to Bins Skips Perth skip bin hire for rubbish removal of waste are the local handy men or rubbish removers. Great for waste that you want carried out of your flat, apartment or other premises with restricted access although not always everyone's first choice.