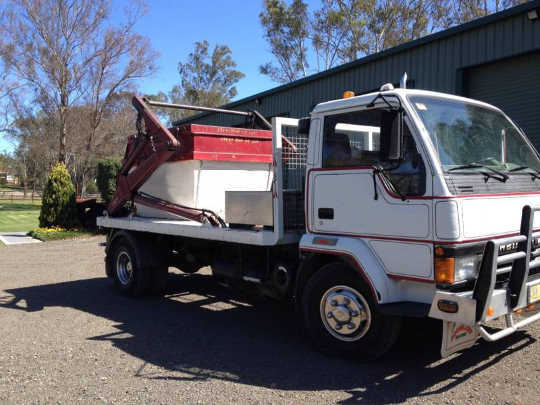 Stirling Skip Bins for Waste Disposal and Rubbish Removal
Skip bins in Stirling may be hired online through our site where we offer you thegreatest choice of skip hire in Stirling. These services are provided by partner service providers and because we focus on positive consumer feedback, you know our partners in Stirling providing skip bin hire services are reputable. No matter if you need a skip for a garage clean out or a renovation, BSW&R is the place to find your skip bin in Stirling. To book and pay for hiring a skip bin on our site takes just 4 easy steps. So when you need a skip, BSW&R is your one stop shop for all your skip hiring and skip bin needs in Stirling.
Skip Hire Stirling just to match your waste disposal needs
Stirling is located within our Perth skip bins delivery area where we deliver the best skip hire services avaialble in the area. We can get a bin to you anywhere in the Perth Skip bins location and indeed with in Stirling. You know your getting the best skip bins available in Perth because we value customer feedback and make it a priority to make sure all our customers are completely satisfied. No matter the reason for needing a skip bin in Perth we can deliver the right bin at the right opportunity for you.
Frequent Questions about Skip Bin Hire Stirling
What Waste Types can be placed in City of Stirling Skip Bins?
Most non-hazardous wastes can be placed in Stirling skip hire bins including household waste from a spring clean, builders waste from home renovations and commercial waste from buinesses in Stirling. To make it easier for you to select the right type of skip bin we have some easy waste type categories for our bins. These waste categories range include:
Light General Waste Skip bins are used for light wastes like household rubbish, furniture, green waste, white goods, electrical items, furnishings, clothes, old toys etc
Heavy General Waste skip bins for heavier materials like soil, pavers, rock, builders rubbish
Green waste skip bins for the disposal of organic materials like grass clippings, tree branches and trimings
Asbestos waste skip bins for disposal of sheets of asbestos
100% Concrete Skip Bins for Recycling products like blocks and pavers
Bricks and Concrete for recycling skip bins that can be used for both masonry and concrete
Masonry Skip Bins for clay pavers, roof tiles and bricks
Clean-fill skip bins for soil, sand and dirt (Virgin Excavated Natural Materials)
What skip bin sizes are available from skip hire Stirling?
There is a great range of skip bins online ready and waiting for hire. There are:
mini skip bins (like 2m³, 3m³ & 4m³ bins)
Marrell Skip Bins of medium and large sizes (6m³, 8m³, 10m³ & 12m³)
Hook Lift Bins that are often large and very large (10m³, 15m³, 20m³ & 25m³)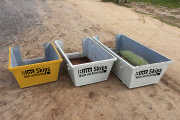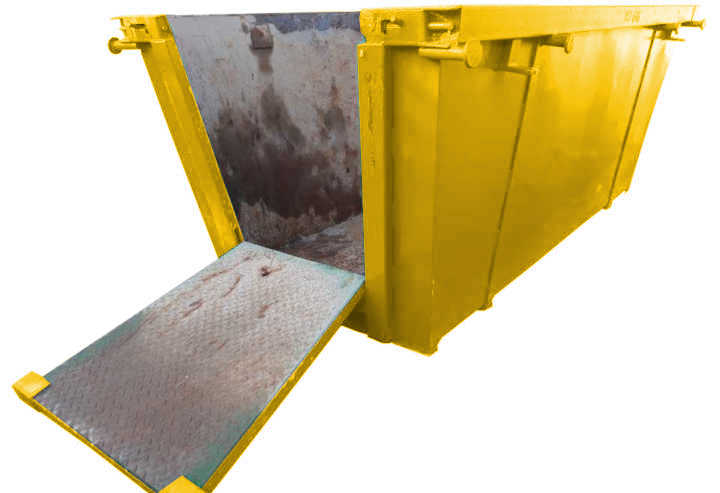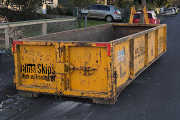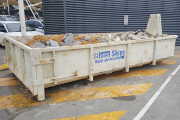 With Stirling skip hire s it possible to book a skip online?
Yes, all you need to do is enter your delivery suburb (like Dianella, Scarborough, Balga, Nollamara, Yokine or Balcatta), then pick the size of bin and the waste type. The you click the get prices instantly button and get your short list of skip bins the easy way. From the short list you can see what prices start from.