J
Quick and efficient service
John Majarich
All good… though expensive to get rid of waste nowadays
B
Jarvis
Bronwyn Jarvis
Easy to use website. Prompt service, good communication. Would definitely recommend.
R
great
robyn venn
easy to book.
they came when they said they would.
got picked up no problems.
will be using them again.

i paid extra for extra days but didnt need them so got the bin picked up early. (hope i get refunded extra $$)
T
UAS
Tracy Lynch
Service was good, would recommend
R
Rod
Fantastic service. Bon was delivered on time and picked up on time. Thank you so much. Cheers, Rod
R
Robert
Great on time service and price. Thanks
A
Annette
Great serice.

Would have been straight 10's, but the guy who dropped the bin off was a bit abrupt. Perhaps he was stressed about dropping off his other 2 bins.
The guy who picked it up though was a 12 out of 10 - fantastic employee!!!

Well done.

Great phone service when I booked the bin. I would use your company again.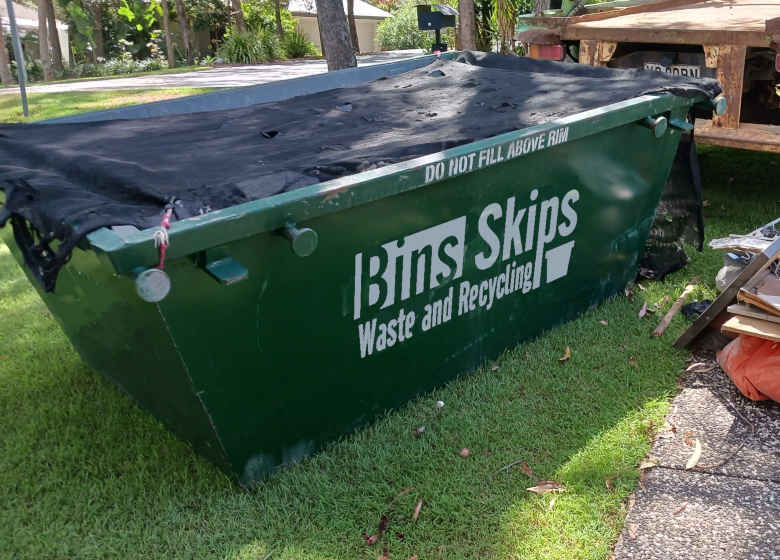 Friendly skip bin hire for junk andrubbish removal
We offer a great range of skip hire services in Bankstown area which can be delivered to many suburbs including Padstow, Chester Hill, Milperra, Sefton, Panania , Yagoona, Greenacre , Padstow Heights, Picnic Point, Condell Park, Mount Lewis, Revesby, Chullora, East Hills and Bass Hill. Our skip bins for Bankstown come from a number of depots both within Bankstown and surroung suburbs. With a range of depots to deliver skip bins from we are pleased to off same day delivery. The online booking tool has conservative cut-offs so it is allways best to call and speak to our friendly team
A Great Choice of Skip Bin Sizes
We have a great range of skip bin sizes to suit any type of job. Sizes include Morrell skip bins from 2.0m³ to 17.0m³ (and in between 3m³, 4m³, 5m³, 6m³, 7m³, 8m³, 9m³, 10m³, 12m³, 15m³, 16m³ & 17m³). We also have hook-lift bins that range from 15m³ to 30m³ (including 20m³, 23m³ & 25m³). With this wide range of skip bins and hook-lift we can cater for any type of building or renovation job. So whether you are renovating a bathroom or a supermarket we have the bin to hire to you in Bankstown. This allows us to meet any need, big or small, no matter what size you need. Call our helpful staff today and get your next skip bin hire the easy way or use our website to book and pay online.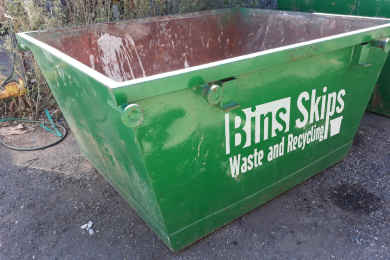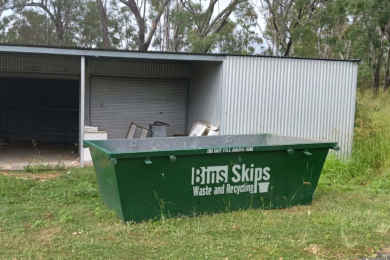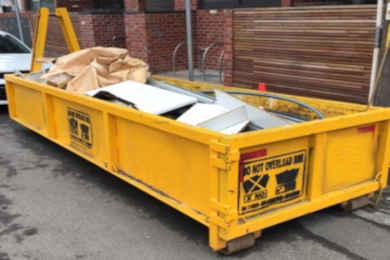 Frequently asked questions about Skip Bin hire Bankstown
What size skip bin is needed for a Bankstown Bathroom Renovation?
For any any job you might have where you have rubbish to get rid of you need the right size bin or one size larger. If you find you have more waste than expect and it is too much for the bin you have hired then you will nee to hire another bin. The cost of another bin is often signifiacntly more that get a slightly larger bin in the first place. Hence it is often smarter to get a skip bin slighty larger when hiring a bin in Bankstown especially with our competitive prices.
The size of skip bin needed for a bathroom renovation with varying with the size of the bathroom and how extensive you renovation is. For a small to medium bathroom many builders and plumbers hire a 3.0m³ (cubic metre) skip bin. We also get home renovators who manage with only a 2.0m³ skip bin. At the other end of the scale some larger project hire a 6.0m³ skip bin.
What is the difference between Heavy and Light General Waste?
Heavy General Waste and Light General Waste are two different types of materials for disposal. These terms are commonly used to describe different types of mixed rubbish regardless of their source, whether commercial, industrial, business or residential.
Heavy General Waste
Heavy waste is made heavy because it contains heqavier materials like bricks, concrete, sand soil, clay or similar materials. Just because something is big does not make it heavy. It just makes it bulky which is a different problem. Materials are considered heavy when they weigh more than a tonne per cubic metre.
Light General Waste
Conversely, light waste is unwanted materials that do not contain heavy waste materials. Rubbish like clothes, furniture, white goods, green waste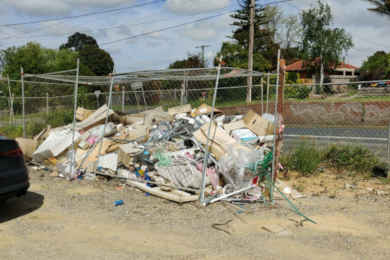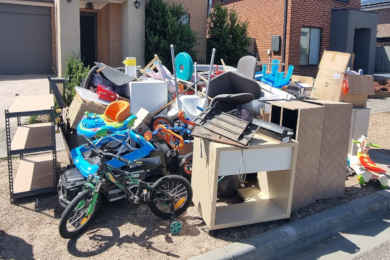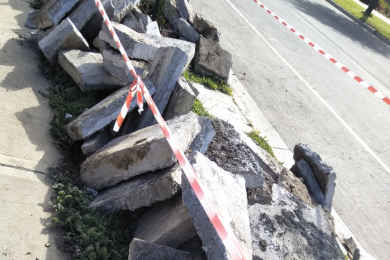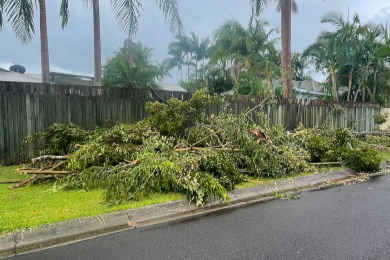 What does it cost for a Skip Bin in the Bankstown Area?
Everyone is looking for the lowest prices and you should stop and think about if that is really the most important feature of a skip bin that you need. A 2.0m³ Skip Bin for Light General Waste in the local government area is priced at $265.00 (as of 1st January 2023). That price os for just a 2 cubic metre bin which if you have more rubbish than that you will need a bigger bin. A bigger bin is not going to be the lowest price. Also you are not necessarily going to get excellent service or a reliable service for the lowest price.
To check our competitive rates fill in the get Prices instantly panel (top right). All you need to do is enter your delivery suburb, waste type and bin size. Then check the button to get you short-list. From the short-list you can get a free quote. The free quote can be sent to you or anyone you like by email.
Is it necessary to Get a Council approval for a Skip bin delivery in Bankstown?
The Canterbury-Bankstown Council do not require a permit to be acquired if you bin is going to be placed on private property. Where there is not adequate room on the property for the placement of a skip bin a permit to place the bin either on the footpath or carriageway will be required. The council requires a waste container application to be sent/delivered to them at least 5 working days prior to the skip bin being delivered. Fees may also be payable to the council based on the size of the skip bins and the length of time bins will be placed on the roadway. The person hiring the skip bins is responsible for any wastes left around the container and any damage done to the road as a result of its placement. The application for the permit should also include a sketch of where the skip bins will be placed. For forms or more detailed information please contact Bankstown council.