When undertaking a building or renovation project in Rockdale, skip bins will likely be needed to haul the waste to a transfer station or landfill. Bins Skips Waste and Recycling specialises in the booking and subsequent delivery of skip hire in Rockdale. Bins Skips' makes getting the right skip bin delivered to your location in Rockdale. Our skip bin hire partners are all your local guys who have decided to work with Bins Skips' to take your booking online. We collect feedback about our suppliers to make sure you get the service and the choice you deserve when size matters. Why not try hiring your next skip bin using our website?
The Rockdale area in which Bins Skips' takes bookings for your local skip hire suppliers is located just south of the Sydney CBD. Rockdale is part of the greater Sydney area in which Bins Skips' delivers skip bin services. We can deliver skips to Bexley, Bardwell Park, Wolli Creek, Sandringham, Kogarah Bay, Turrella, Banksia, Sans Souci, Dolls Point, Carlton, Bardwell Valley, Arncliffe, Brighton-le-sands, Beverley Park, Allawah, Kyeemagh, Ramsgate, Monterey and Kogarah. You can use the links below to find a quote for skip bins in Sydney today.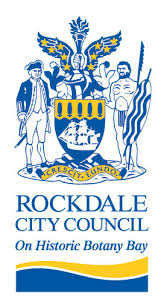 Skip Hire alternatives from Rockdale City Council
Rockdale City Council offers residents a general cleanup service which occurs four times a year and which may include up-to 3 cubic meters of general house-hold wastes. Rockdale City Council will not collect items which cannot be safely lifted by two people. It will also not collect building wastes from renovations or other activities. In the event that Rockdale City Council cannot remove the wastes a skip bin may be required to remove the items from your property. This is often preferable to taking un-wanted items to a transfer station or landfill as it does not require a trailer of your own. Additionally hiring a skip requires you only to load it where as hiring a trailer you need to hire, load and carry the waste.
Using Rockdale City Council Property for Sydney Skip Bins
When hiring a skip bin in Rockdale that will be placed on public property a skip bin permit will be required prior to the delivery of the skip bin. The placement of skip bins on public property will attract fees so it is better to place the bin on private property if at all possible. The company hiring the skip bin must hold current public liability insurance and have their details clearly marked on the skip. The hirer of the skip being placed on the road must agree to be responsible for any items left in or around the bin. They must also accept responsibility for any damage to Rockdale's roadway as a result of the skip bin being placed there.