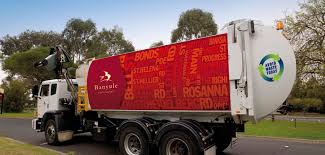 Banyule Skip Bins For Greensborough, Ivanhoe, Macleod & Montorency
Skip bins and hook-lift walk-in bins are easily found in the Banyule Council area through the Bins Skips Waste and Recycling website. Banyule is well serviced by Melbourne skip bin companies as it is close to the Melbourne CBD and also close to a number of landfill facilities where there are depots. Skip hire in the Banyule local government area can be hired easily online through our site where we offer you the greatest choice of skip hire in Banyule. Banyule These services are provided by partner service providers and because we focus on positive consumer feedback, you know our partners in Banyule providing skip bin hire services are reputable. No matter if you need a skip for a garage clean out or a renovation, Bins Skips is the place to find your skip bin in Banyule. To book and pay for hiring a skip bin on our site takes just 4 easy steps. So when you need a skip, Bins Skips Waste and Recycling is your one stop shop for all your skip hiring and skip bin needs in Banyule.

Skip bin hire alternatives in the Banyule Council region
Banyule City Council offers residents some alternatives to Melbourne skip bins in the form of Hard waste collection services. Households are entitled to two pre-booked collections per year. 'Two' collections means either two hard waste, two bundled branch or one hard waste and one bundled branch collection. The volume of must not exceed 1 cubic metre or one standard trailer (6' x 4' x 18") load.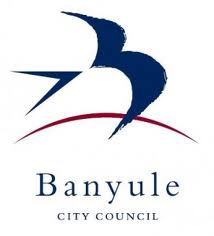 Skip Bin Permits from Banyule Council
Banyule requires that Skip bin permits are obtained to allow skip bins to be placed on council property including all their roads, footpaths and any land owed by them in the following instances:
if skip bin is larger than 2.5 cubic metre
if skip bin is on nature strip for longer than 4 days, OR
if skip bin is to be placed on road pavement ( any part thereof )
Skip hire suppliers are required to apply to council for these skip bin permits at least 4-hours before the skip bin is paled on the council property. Skip bin suppliers need to have insurance policies with a minimum $10 million Public liability. Skip bin permits in Banyule are for 7-days and where the bin is to be on council property more than 7-days then the skip bin permits have to be renewed each week. The skip bin permits are supplied and the folloing standard conditions apply:
skip bins may not protrude onto footpaths or road pavements
skip bins may not interfere with pedestrian or vehicle traffic flow
skip bins may not be placed in Right of Ways or lanes
skip bins on road pavement between sunset and sunrise must have an amber flashing light attached conspicuously for motorist
skip bins may not be placed in time restricted parking
The best thing about placing skip bins on council property is that while this Permit enables the holder to place a skip bin in the public domain, Council accepts no responsibility for any material or thing placed in or next to the skip bin. Further it is your responsibility to ensure all rubbish and material placed in or around the skip bin with or without consent is removed. Yes council supports other people putting rubbish in your bin, at your cost and you have to pay for it to be removed. A lot of Melbourne skip bin hire companies will deliver skip bins to Banyule and many of them partner with Bins Skips Waste and Recycling.