Bayside skips and bins delivering from Hampton to Highett and Brighton to Beaumaris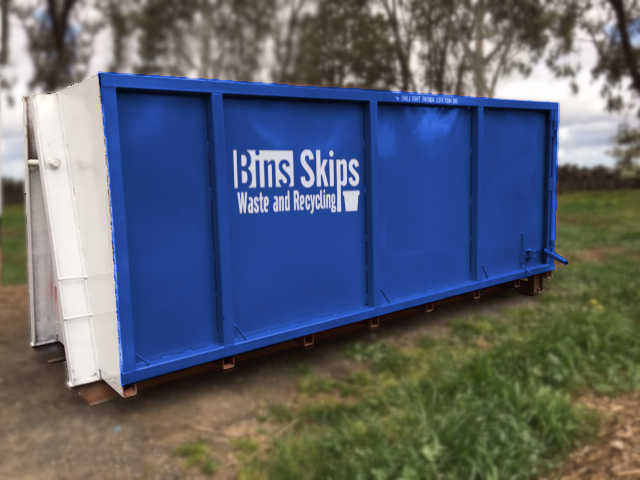 Brighton Big Bins & Skips for Brighton, Beaumaris, Hampton & Highett
If you need to hire skip bins in Bayside in Melbourne then Bins Skips is the ultimate way to get your skips hired without any fuss. Using our website you can research all the important details before hiring your skip and make sure you get the right bin for your project. If you're unsure about which bin to get you can call our helpful staff and they'll help you find the best skip for your project. You can use our skips for garage cleanups, renovations, landscaping, gardening, deceased estates and much much more.
We deliver our services throughout the Melbourne metro area including skip hire for Sandringham and Brighton within the Bayside area. We are environmentally conscious and our depots recycle up to 80% of your waste, diverting it from landfill to be reused where ever possible.
Discover why hiring skip hire in Bayside from Bins Skips is the best choice you'll make for your project around the home or office. Call today or book online!
Our Range of Hampton & Brighton Skip Bins & Sizes
Our skips come in various sizes and we have doors on bins as small as 3 cubic meters so you can easily load your rubbish into the bin without having to lift it over the rim. Our bins and the sizes listed below include volumes from 2m3 to 30m3 which can be used for different types of rubbish removal. Below are dome drawings of the bins to give you a better idea of what they are:
Permits for Skip Bins in Brighton, Hampton, Beaumaris & Highett
Bayside City Council operate a permit system for skip bins to be placed on council property in Brighton, Hampton, Beaumaris, Highett, Sandringham and Black Rock. The council require that skip bin companies register with them to be able to place their skip bins and hook lift (walk-in) Bins on council property. The council charges a fee for the skip bin permits which the skip bin businesses then charge the customers for. According to the councils website it takes between 5 & 7-days to organise the permit (although we often better that by a number of days). Bayside City Council skip bin permits are for 7-days.
So when planning your skip hire it is a good thing to think about where you will have the bin placed when delivered. We always suggest that the best place to put the skip bin is on your property. This is a good idea as it reduces the likelihood that neighbours and passer-bys think that the bin is a shared community resource. Havin to come onto your property to share your bin ill put most people off putting their rubbish in your skip bin.
Hard Waste Collections by Bayside City Council
Bayside City council run an on demand hard waste bulk collection program that allows residents to put up to four cubic meters of waste out on the kerbside for collection free of charge. This can be used up to twice a year and is much cheaper than hiring a skip bins to dispose of unwanted household items or making trips to the tip to get rid of your possessions. There are some guidelines which mean that the collections can't be used for building waste or as bricks and the like are not allowed but items like carpet are. Find out more about hard waste collections on the councils website.
If you have more waste than a hard waste collection allows for or you have waste that can't go in the collection then hiring a skip bin is likely the best option for you. Search our database to get your skip bin for Bayside or the surrounding Melbourne metro area.