J
Waste & Recycle Skip
Janine Lyons
Prompt On Both Delivery & Pickup
I
Gillespie Rd, Kings Park
Ilhan Aktoy
Was extremely impressed with the level of service I received
T
Happy customer
Trish Curtis
Very happy with the service
A
Great service
Allan DeSalvo
Prompt and friendly service. Will use again.
P
patrick redmond
Patrick Redmond
Great service..very prompt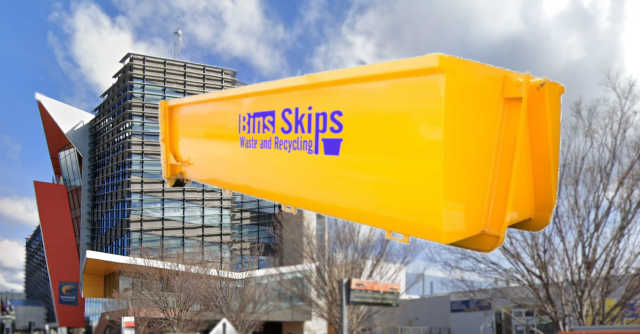 Brimbank Big Bins & Skips for St Albans, Caroline Skips Sunshine and Deer Park
Looking for skip bins in Brimbank? We can deliver skip bins and hook-lift bins to many, many suburbs in Brimbank including Sunshine, St Albans, Deer Park, Keilor, Taylor's Lakes and many more. So you've just found precisely the right website to get them. With a range of bin sizes to meet any need we supply a prompt and reliable service you can count on for all your rubbish removal and waste management needs.
We deliver skip hire services to the entire Brimbank area including Keilor, Sunshine and beyond to the entire Melbourne metro area. We are focused on getting you the very best skip bin hire and waste management solutions so we ask all our customers for their feedback and make that feedback available to our future customers. Find out why we receive so much positive feedback about our skip hire in Brimbank services and book online today.
To get prices for skip bins, fill out the form in the Get Prices Instantly panel to the top right of this page. From the short list of available service book a delivery for the same of following day.
Frequently Asked Question about bin hire in Brimbank
What is the price of a Brimbank skip bin in St Albans or surrounding suburbs?
Bins Skips are pleased to offer skip bins at competitive pricing in many of Brimbank Council suburbs like Sunshine West, Caroline Springs, Deer Park and Taylors Lakes. Prices of skip bins vary by bin size and waste type (as well as location). The most commonly ordered skip bin is a 3.0m³ for household rubbish removal has a price tag of between $340 to $440 depending on the type of bin. Bins without doors are cheapest, whereas bins with doors are a higher price (as the bins needed more maintenance). Walk-in bins also cost a little more too (but they are easier to load).
What the biggest bin size available in Melbourne's western suburbs like Airport West?
We have 35.0m³ Skip Bins for Light General Waste and green waste available for the rubbish removal of waste from commercial, industrial and residential sites. Skip Bin Hire for Brimbank has good delivery and plentry of choice. Lots of various sizes of bin.