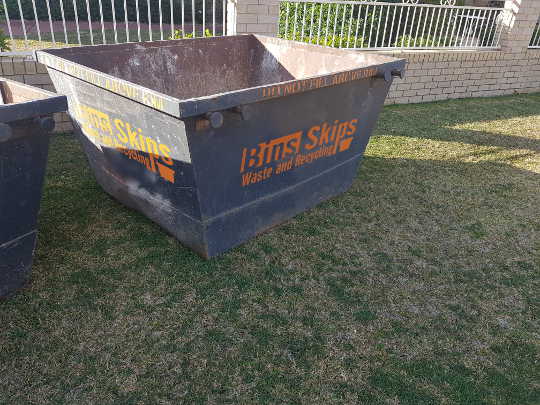 Hiring Hume Skip Bins Overview
Hiring Hume skips and bins may not always be as simple as you would hope. Hume stretches from Sunbury in the north west across to Craigieburn (postcode 3064) in the east and south to Sunbury, 3429 and Campbellfield, 3061. We have a local depot in Coolaroo, 3048 that service the area so it is very easy to get same day deliveries in Hume suburbs like Craigieburn, Tullamarine or even Sunbury. Other popular suburbs for skip bin deliveries in Hume include Roxburgh Park 3064, Greenvale 3059, Meadow Heights 3048, Broadmeadows 3047 and Dalla 3047

The choice of bins in Hume is really good and includes both hook-lift bins and chain-lift Marrell skip bins. The Hook-lift bins are easy to load if you have heavier materials as they are all walk-in bins that can be easily accessed with a heavy wheelbarrow even if it is full of soil. The hook-lift bins offer a very broad range of sizes from 4.0m³ up to 25.0m³. The trucks that service the hook-lift bins are heavy hitters and can lift bins from 4.0m³ up to 12.0m³ filled with heavy materials such as concrete bricks and soil. The hook-lift bins from 12.0m³ up to 25.0m³ are great for shop fitting, warehouse waste disposal and demolition of light construction materials like gyprock and timber.
Hume Council Waste Services that complement Skip Bins in local government area
The council in Hume provides some good hard rubbish collection services that can help minimise your rubbish removal spend. The Hume City Council offers a hard rubbish removal service to all residents living, renting or owning property in Hume. All eligible households can have rubbish removed in via hard waste collections twice a year which will take-away upto 3 cubic meters of hard waste on each occcasion. The list of items that can be placed out is phenominal and cand include:
Mattresses and divan bed bases
Car & 4WD tyres - rims must be separated from the tyre
Whitegoods (with doors removed), air conditioners & hot water units
Scrap Metal, tools and equipment including body parts, lawn mowers, roof iron & guttering
Carpet (rolled and tied, cut in to bunldes no more than 1.5m in length and 30kg each)
Pottery, ceramics and chinaware
Sheet glass which is securely wrapped and clearly marked as 'glass'
Tools and equipment, car parts, items to be less than 1.5 metres long or 30 kg weight
Computers, televisions and electrical equipment
Household furniture and toysTrash and treasure items
Wood/timber (bundled) – no more than 1.5 metres in length and 1.0 metre in width (no tree branches)