Skip Bin Hire Manningham for delivery to Doncaster, Templestowe & Donvale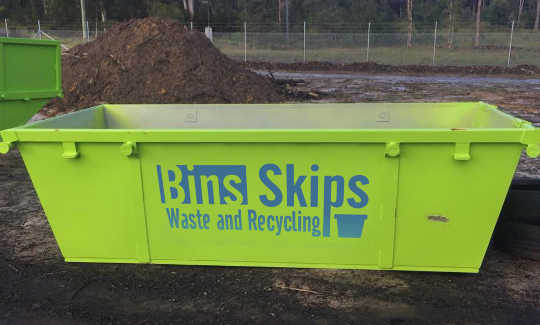 Skip Bins Doncaster delivered to South Eastern Suburbs (Donvale, Bulleen & Templestowe Lower).
Skip Bins Manningham have never been easier to book online than now with Bins Skips Waste and Recycling where you can get the best services in the area including skip bin hire for Doncaster East, Park Orchards, Wonga Park, Warrandyte and surrounding suburbs. Our range of bins includes sizes from 2 cubic meters through to 30 cubic meters allowing us to handle all your rubbish removal and waste disposal needs. Skip bins are a good way to arrange an additional hard rubbish collection for household waste.
No matter the size of the job at hand we have the perfect waste management solution to handle your requirements. We have a large stock of various bin sizes that can be hired throughout the Manningham area and beyond to the Melbourne metro area. Get a quote for your skip hire Manningham and book online today using the "Get Prices Instantly" panel to the top right.
The Best Choice Hire Skip Bin in Manningham
We have a passion for providing our customers with a choice of services. That mean we have plenty of waste types, a great range of skip bin types (including Marrell Skip Bins, Hook Bins, Hiab Skip Bins) to suit your skip bin hire requirements. All hook bins come with rear opening doors that make it easy to load them. Hiab skip bins are delivered on crane truck and can be placed in hard to reach places like over fences etc.
Frequently Asked Questions on Manningham Bins
What different waste types can be placed in skip bins?
You can put lots of different waste types in a skip bin, in fact, it is probably the most flexible to way to organise rubbish removal.Basically you can put almost any waste in the skip bin other than hazardous materials like biological waste, asbestos, liquids, oil and paint etc. To assist with recycling and to offer a huge range of competitive services skips are classified for different waste types like:
Light general waste skip bins can be used for household waste containing anything you might put in a hard rubbish collection such as washing machines, light renovation waste, from timber and gyprock renovation work, furniture, toys clothes, green waste from the garden (grass clippings, plants, tree and bush clippings) and recycling materials.
Heavy general waste skip bins that are for heavier construction waste that contain bricks, concrete, masonry, ceramic tiles, roof tiles, pavers, sand, rubble, dirt, soil and aggregates plus other general light waste and green waste.
Brick and Concrete skip bins are a cost effective way to dispose of any sorts of concrete or masonry materials (bricks, tiles and pavers).
Green waste only skip bins, ideal for rubbish removal after a weekends gardening (for bush, tree and grass clippings).
Recycle Concrete skip bins for all sort of concrete and concrete products (pavers, blocks, retaining walls, concrete beams etc).
Masonry recycling skip bins
Clean fill skip bins are for 100% soil and dirt (otherwise known as Virgin Excavated Natural material)
Hard-fill skip bins for 100% inert materials like bricks, concrete, rubble, soil, sand etc
Asbestos only skip bins
If you are unsure about what waste type you have, don't worry as our friendly staff can help you with more information if you call us on the number in the top right of the page.
What are skip bin hire prices in Manningham?
Prices for skip bin hire in Manningham vary like any where else depending on the type of waste for disposal and the size of the skip bin. As a guide there are skip bin prices for a 4.0m³ Skip Bin for Light General Waste in Doncaster 3108 from $380. To find other prices you can use the "Get Prices Instantly" panel. It is simple and easy to use, just enter your delivery suburb, the waste type you have and the volume of waste to transport. Click the button and you get a shortlist of service alternatives. Each entry in the skip bin shortlist gives details of the waste type that can be placed in the bin, bin dimensions, and reviews from other skip bin customers.
What size skip bin will be needed for a hard rubbish collection?
There is a great range of skip bin sizes available for rubbish removal in Manningham so we are sure to be be able to help you however much rubbish you have. To estimate how much rubbish you have is possible in a number of different ways. Oftenit is easiest to use a measure that you are familiar with like the volume of a wheelie bin or a trailer. A wheelie bin is about 1/3 of a cubic meter so if you think you might have 6 wheelie bins worth of rubbish then you would order a 2 cubic meter bin. A level loaded 6 x 4 trailer is about a cubic meter. So if you thouhgt you had 4 trailer loads you would need to order a 4 cubic meter bin for that volume of rubbish. If you want more help with skip bin sizes there is a "wizard tool" on the Get Prices Instantly panel (the icon that looks like a calculator).
How long is the skip bin available for?
Generally the standard hire period for skip bins in Manningham is either 3 or 7-days. The skip bins can be kept for longer periods as there is additional daily or weekly rental to match you service needs.
Is it OK to put Skip Bins on a nature-strip or road in Manningham?
Manningham Council will permit skip bins to be placed on City of Manningham public land (the nature-strip, road divide or road way) if the bin hirer organises a General skip bin permit. If you want to avoid the nuisance and expense of arranging Manningham skip bin permits then it is best to place the skip bin on your property like the driveway, or next to the driveway on the lawn (not the nature-strip).
Are there Alternatives to Skip Bins in Manningham for rubbish removal?
The City of Manningham offers a hard rubbish collection service for unwanted household items as an alternative to skip bin hire. Each household is eligible for two kerbside collections a year of 2 cubic meters. These are good services if you are able to wait for the next available service. If you are working to a strict time table need skip bin hire may well be a better service.