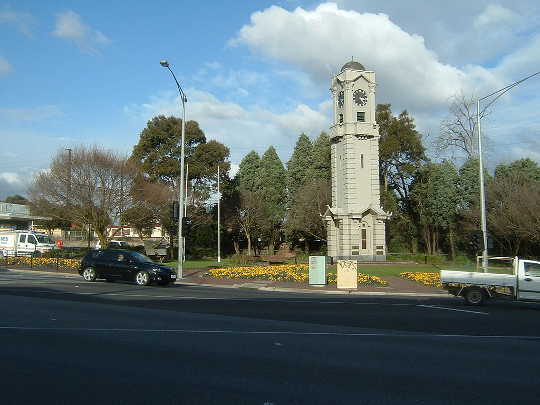 Skip bins in the City of Maroondah may be found and hired online through our Bins Skips Waste and Recycling website. Bins Skips Waste and Recycling work with professional, local small and medium skip bin companies to bring you the best of skip bin hire resources in Melbourne who service the City of Maroondah. Being within the Greater Melbourne metropolitan area this means you will get the best of Melbourne Skip Bin services.
Bins Skips works with customer focused skip bin companies to offer you the greatest choice of skip bin hire in the City of Maroondah including Ringwood, Heathmont and Croydon. These services are provided by partner service providers who offer a broad range of service using Morrel skip bins and hook-lift bins with and with0out doors to give rise to positive consumer feedback. Bins Skips partners in Maroondah provide skip bin hire services that are reputable. So what ever you job, no matter if you need a skip for a garage clean out or a renovation, Bins Skips is the place to find your skip bin in Maroondah.
Alternative Waste Disposal other than Skip Bins in Maroondah


Maroondah City Council provide the typical wheelie bin service for residents. The service includes a three wheelie bin system incorporating garbage, recycling and garden organics bins, with special additional waste collections. Each week your garbage is collected from the naturestrip, with recyclables or garden organics collected on alternate weeks. In addition to these basic waste service the Maroondah City Council also provide a Hard Waste Collection service. Household properties with a residential bin charge are eligible for a hard waste collection when they need it at no extra cost. Households can have up to 2 pick ups each financial year where each pick up is up to two cubic metres (2m3) per single collection booking. Two cubic metres (2m3) is the size of the smallest skip bins or Mini-skips. The council collection can be used for:
Washing machines, stoves, dryers, fridges and freezers with doors removed
Electrical appliances
Metal tools and equipment
Lawn mowers empty of petrol and oil
Empty paint tins (with lids removed)
Old tins, scrap iron and other metal items
Household furniture (including mattresses)
Carpet - rolled & tied (max 1.5m long)
Kitchenware, pottery & crockery
Timber - up to 10 pieces (max 1.5m long)
Home improvement material such as cupboards, toilet fittings and wash basins (max half a cubic metre)
The best thing here is that the council will remove your old mattresses for free, which is really good as they are getting harder to to get rid of.

Placing Skip Bins on Council Property
A Maroondah City permit is required if a skip bin is to be placed on Council land (ie. nature strip or road). However if the skip bins is to go our private property, i.e. your land then no permit is required. Skip bin compaines are required to apply for a permit if the hirer needs to palce the bin on council property. Yes the permit application must be made by the skip bin hire company who is providing the skip bin to the resident and most skip bin hire companies in the area should be aware of this requirement. The permit is issued to the bin hire company. If placed on Council land, the skip bin must:
be placed in a safe location
not cause damage to Council property/infrastructure
Property owners, builders and/or bin hire companies are responsible for the removal of any rubbish that is dumped around the skip bin.