Moonee Valley Skip Bins delivered to Essendon, Moonee Ponds, Brunswick and Tullamarine
H
Ultimately very pleased
Hilary Fairchild
We were initially disappointed when our bin as booked was not delivered and multiple phone calls went unanswered. However, when I was able to contact the office on Monday morning they had soon at the matter in hand and swiftly arranged the bin to be delivered the next day. Ultimately very pleased.
S
Good service - easy to arrange
Steve Aicher
Good price and easy to book through the website. Would use again
S
Prompt service bin size as stated .
Sam Dolce
Excellent customer service
A
No Hassle
Alan Booth
Called and organized a skip bin without a problem at all.
W
Bin skips
Wayne Winks
Fantastic service
B
Great service, the bin was huge!
Brad Maitland
Came early as requested. They picked up the bin as arranged. Would definitely use again, if I require another skip.
J
Delivery of skip bin to Mews
Jeanine Pickett
Very impressed by the prompt service and happy with the size of the bin I ordered
M
Skip hire in Essendon
Mark Dent
Easy to compare bins and book online.
Able to book bins for a specific day.
Easy process to request pick up.
A
great service
Attila Csobonyei
Very easy process of ordering the skip and very helpful personnel. Highly recommended
C
Craig
very good service
will use again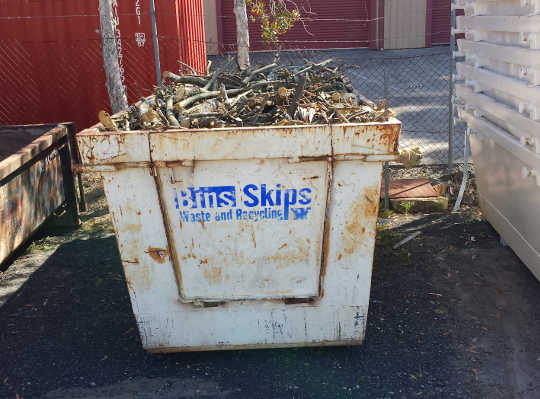 Simple and easy Skip Bin Hire for Moonee Valley suburbs
Getting your skip bins in Essendon and Moonee Valley has never been easier than using our reliable and friendly service. We've endeavored to make getting a skip bin in Moonee Ponds and the greater Melbourne metro area an easy and fuss free experience where you can rest assured your service will be delivered in a reliable manor by our experienced and friendly staff. We can handle all your waste collection and rubbish removal needs locally in Essendon and to the greater Moonee Valley area. Our skip bin sizes include a full range of sizes including 2 cubic meters through to 30 cubic meters so you know we've got you covered no matter how big your job is!
Residents of the Mooney Valley City Council area are spoilt with over 80 skip bin business accredited with council to place skip bins on council property. There are probably s simliar number of companies who provide skip bins in the area who only deliver onto the householders property. So the hard part is picking the right skip bin business to do you job because these businesses are based anywhere from Geelong to Narre Warren.
Moonee Valley Skip Bin Hire
Located just 12km from the lively heart of Melbourne, and is a vibrant hub of industry and creativity. This area boasts a rich history, which is reflected in the diverse mix of old and new living spaces. The demand for skip bins in the valley is quite high due to the large number of people residing here, all of whom require space-clearing services for their homes and businesses.
Bins Skips Waste and Recycling is here to assist the lovely folks in the area with all their skip bin needs. As an established and experienced company, we have forged strong connections within the industry, which allow us to offer our customers the most affordable skip bin prices.
When booking through Best Price Skip Bins, you can leave the price comparisons to us – that's our specialty! Thanks to our trusted service skip bin partners, you can get rid of cumbersome or heavy waste without having to visit your local dump. We'll deliver the skip bin right to your doorstep; all you have to do is fill it up, and we'll take care of the rest. It couldn't be any simpler!
To receive a quote or place a booking, simply enter your postcode into our user-friendly online form to the top right of this page and let us handle everything else from there.
What can you put in your Moonee Valley skip bin?
Almost everything! While we can't accept asbestos or liquids, we can collect most other types of waste such as general waste, green waste, concrete/bricks, soil, and even mixed waste. We strive to keep different waste types separate in our skips in order to promote recycling whenever possible. Being an environmentally-conscious company, we do our best to recycle your waste so using skips won't contribute excessively to landfill.
Did you know that dumping sites charge additional fees for specific items like mattresses and tyres? Save some money by opting for a skip bin instead. Simply remove the fabric from the mattress springs and place them separately in the skip bin – the springs can be disposed of as scrap metal, and the material will be considered general waste. Say goodbye to those sneaky extra dumping costs!
If you have any questions or concerns about skip bin hire, please don't hesitate to reach out to us. Our friendly and knowledgeable team is always more than happy to help!
Frequently Asked Questions about Skip Bins Moonee Valley residents
What skip size should I choose for my needs?
We're excited to offer you an extensive range of skip sizes to cater to your requirements. From mini skips to the biggest hooklift skip bins and everything in between, we've got you covered. Don't worry about figuring out the ideal choice:
2m3 Mini Skip Bins

3m3 Mini Skip Bins

4m3 Mini Skip Bins

6m3 Large Skip Bins

7m3 Large Skips

8m3 Extra Large Skip Bins

9m3 Extra Large Skips

11m3 Hooklift Skip Bins

15m3 Large Hooklift Skips

30m3 Extra Large Hooklift Skip Bins
Where can I find affordable skip hire in Moonee Valley?
Simply reach out to Best Price Skip Bins – we promise the lowest prices for skip hire inthe area when you book with us. As a family-owned and operated business, we know budget matters, so rest assured that booking skips with us is always cost-effective. Just enter your postcode in our form, and we'll guide you through a few questions about the preferred skip size and waste type.
Is hiring a skip bins the most convenient way to handle my rubbish removal?
Absolutely! There's no easier or more hassle-free method for waste removal than a skip bin. Forget about double handling or using a trailer – just fill the bin, and once it's full, we'll collect it and take away your rubbish for you. Most of our skip bins even feature a ramp for easy access with wheelbarrows when disposing of soil or concrete.
Do I need a council permit for my hired skip bin?
If you plan on placing your skip bin within your private property, there's no need for a council permit. However, if it will be on public property like the nature strip, street, or footpath, you'll need a permit. For more information about permits or any concerns about where to put your skip bin, feel free to contact us or the council.
Get Skip Bin Prices for Your Suburb
Using the below links you can get prices for skips in the suburb where you are considering hiring a skip bin. You can also use the panel at the top of the page to get a list of services available to you.