New South Wales' Best Choice of Skip Bins
Skip Bin Hire >> New South Wales
Skip bins in New South Wales may be hired online through our site where we offer you the greatest choice of skip hire in New South Wales. These services are provided by partner service providers and because we focus on positive consumer feedback, you know our partners in New South Wales providing skip bin hire services are reputable. No matter if you need a skip for a garage clean out or a renovation, Bins Skips Waste and Recycling (Bins Skips') is the place to find your skip bin in New South Wales. To book and pay for hiring a skip bin on our site takes just 4 easy steps. So when you need a skip, Bins Skips' is your one stop shop for all your skip hiring and skip bin needs in New South Wales.

Bins Skips' started its coverage in New South Wales on the Central Coast approximately one hour north of Sydney which was the second major coverage area. Since then we have gained coverage over all of the Sydney Metro area and are growing our skip bin coverage into regional NSW. This coverage includes major regional centres like Newcastle, Wollongong and Wagga Wagga. You can use our easy quote finder to search for skip bins across NSW and beyond. Why not try us out today!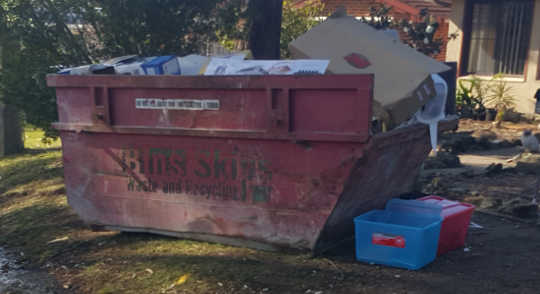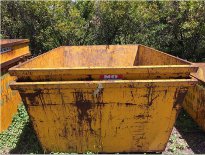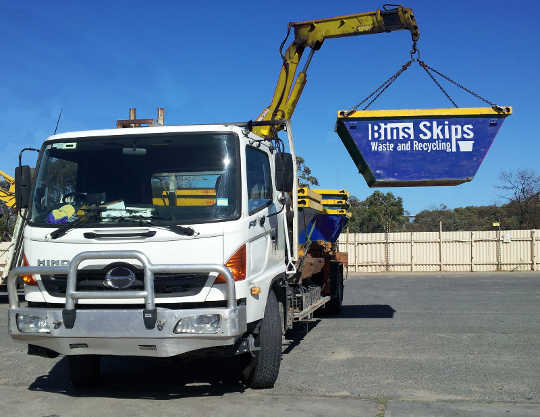 State owned roads in NSW are maintained and controlled by the RTA of NSW which has specific guidelines for skip bins placed on its roads. These guidelines also cover placing skip bins where the flow of traffic onto a state owned road. When placing a skip bin on a state road, the relevant Traffic Operations Manager for one of the 6 RTA regions in NSW should be consulted. Skip bins cannot be placed where vehicles would be prohibited and must not be more than 7 metres long, 2.5 metres wide and 2 metres high. The RTA of NSW also specify that the bins be one of a rage of colours with no more than 20% be attributed to company logos and information (phone numbers etc).

Waste Levies (officially the "waste and environment levy") apply to waste collected in skip bins in non-regional areas of NSW. These levies were introduced to encourage diversion of waste from landfill through recycling technologies. The highest levy rate applies to waste collected in the Sydney Metro area followed by the extended area which includes the Hunter region and Central Coast.