Skip Bin Hire Prices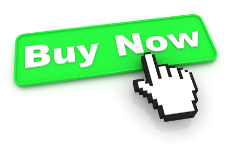 Find skip bin hire prices in your local area!
Bins Skips Waste and Recycling aim is to offer customers the best choice of available services (currently
skip hire
) that are likely to fit their needs based on the answers to a few simple questions. So for us choice is more important than cheapest
skip bin
price. There are other issues about cheap prices which I will address shortly. So please excuse us for not claiming to give you the best or
cheapest skip bin hire prices
on the market, think you will know better. We would rather provide a range of prices and other valuable information to help you make the best choice of
skip bin hire services
.
What's in a price anyway?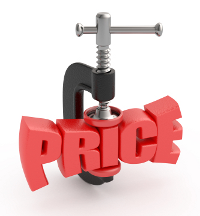 Many of the commercial influences on the skip bin operators are outside of their control, like the price of fuel for their trucks. There are also the government's environmental levies that are being increased as a result of the move to reduce waste going to landfill. All these items have to be passed on to you the consumer. At Bins Skips Waste and Recycling we understand the close link between price and value and hope to make sure you receive value for your money. There are many anecdotal stories about the result of the commercial pressures on waste service providers and the undesirable consequences that can occur.
While we do not argue that price is a factor when booking a bin, we believe most consumers want more than just a low price for hiring their skip bin. We believe that most citizens want to know their skip bin of waste or recycling has been disposed of appropriately. Paying too little for a skip bin may result in someone taking shortcuts that are not beneficial to you, your community or your environment.
Skip bin hire isn't exactly rocket science is it?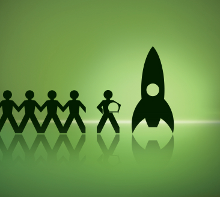 We often hear from people from both inside and outside the waste industry that collect and dispose of waste that it isn't rocket science. We like to confirm this, although at times it may seem like it some more approaching rocket science than driving a car. You may think what can be so hard about delivering a skip bin and returning to pick it up and dispose of the waste placed in the bin. Well nothing really until you have to look at the details involved and the expectations of some clients that see the service is more like organising taxis. This is not quite true as the vehicle often needs heavy vehicle drivers license and OHS which require training etc to ensure everyone's safety. Remember, if the driver has not been adequately trained in using the hydraulics on his truck or he simply misjudges the space as a result of the pressure for time on him, you might not be as happy about cheap skip bin services regardless of the price you paid.
So we hope you will join us in the search for customer service and value. In this way we will help to strengthen the small and medium sized businesses in the waste industry and find new and innovative ways to improve the quality of life, our community and our environment.
Promoting greater choice when more than just size matters!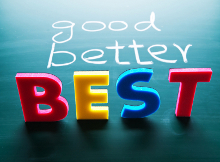 Bins Skip Waste and Recycling first step towards this new future is to provide you with a service that gives you greater choice and information so you can make better informed decisions. One example of information that Bins Skips Waste and Recycling believe will assist in decision making is the feedback from previous customers who have used a service. Yes that means that when you book a skip bin with Bins Skips Waste and Recycling you too can provide us with your feedback about the skip bin operator who provided you with your skip bin. And your feedback will valued by us and used for rating purposes which helps other consumers make an informed decision about which skip bin service to use.
Bins Skips Waste and Recycling has formed and wants to grow partnerships with skip bin hire companies to provide consumers with greater choice and information that is not simply limited to a rock bottom skip bin hire price. We believe that it is imperative that the consumer be given all the facts about their skip bin hire, so they can make an informed decision about who they will book with. To see what the current market price is for a service and the range of services available try our "Find a Service" option, and let us know how we performed.
About Bins Skips Waste and Recycling
Bins Skips Waste and Recycling provide skip bins across Australia via an online booking system. Services are provided by local Skip Bin Service Partners who have local knowledge and expertise. Bins Skips Waste and Recycling have skip bin service partners across Australia from Sydney to Perth, and Melbourne to Brisbane and beyond. We have services in country regions too, from Ulladula to Newcastle and the Central Coast to Magaret River
Authored By:

Steve Shergold

Published:

24/06/2010