Sydney Skip Bin Prices Impacted by 2013 tax Increases
News > Sydney Skip Bin Prices Impacted by 2013 tax Increases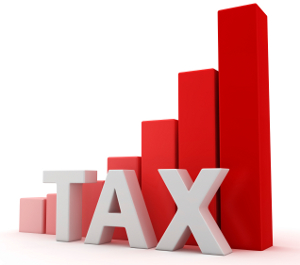 Sydney skip bin prices
are on the move again as July comes around again. Yes the
skip bin
and waste industries are in the annual price jiggling season. On July 1st 2013 two pieces of legislation have taken another bite at the
skip bins
cherry. The federal Governments carbon tax increased to $23 a tonne adding a small amount to the cost of operating skip bin companies and landfill business. The irony is that while the carbon tax hits all the headlines for its small increase the real villains of the waste and
skip hire
industries go hardly noticed. Yes the NSW state government increased the NSW state waste levy again. The price of sending waste (via skip bin and all other means) increased again on the 1st July 2013. The NSW waste levy increased from $96 a tonne to $108 in and around Sydney.
Both the carbon tax and the NSW waste levy increases have been on the cards for months but for some reason the effect of the tax and levy increase always gets left until the start of July before the main supplier to the skip bin industry, the landfills and tips publish their new prices. The landfill operators always claim to the skip bin companies they are not sure what the increases will be even though rates have been published months in advance. Anyway it seems that the increase rates only becomes clear at the beginning of July and they the skip bin industry gets into the wriggle. The majors usually implement an
increase in skip bins prices
almost straight away from the beginning of July. Many of the smaller skip bin companies need a little more time to adjust to the new tipping rates. But without a doubt the bottom line to the increase in the waste levy and the carbon tax is that there will be an increase in skip bin prices some time from the beginning of July to the end of August as the players in the skip bin industry jockey to offer competitive pricing while attempting to mitigate the impact of tipping increase of the price of their skip bins.
To help identify the spread of Sydney skip bin price changes head to
Bins Skips'
website and use the search toll to check what your options are in your suburb
Authored By:

Stephen Shergold

Published:

24/07/2013