Book a bin early to avoid disappointment!
News > Book a bin early to avoid disappointment!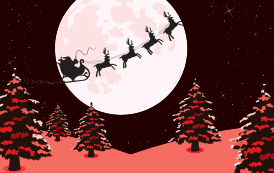 Don't get caught without a skip bin! Yes Christmas is coming, the geese are getting fat and everyone is getting into spring cleaning in readiness before the relatives visit again. It is time to get rid of all those unwanted, unsightly items that will get Great Aunt Robin started about what it was like in her day.
The quickest way to find skip bins is to head to Bins Skips Waste and Recycling and enter the suburb name into the skip bin search engine to find out what is available for you in your suburb. As Christmas approaches you will need to book more than a day or two ahead. It is probably best to plan a week ahead to ensure you get the skip bin you want delivered on the day you want to get the best value possible.
Robert from Brisbane says "Christmas is our busiest time of year, everyone is either trying to get cleaned up for visiting relatives or moving house over the holiday break. Some days our Brisbane skip bin depot has no bins left because are so busy and once all our bins are out we just can't deliver any more skip bins in Brisbane". Robert says no matter if you need a skip bin in Newcastle, Brisbane or anywhere else around the country, you should book early to avoid many phone calls and bitter disappointment!
And remember it is not just Christmas and Spring cleaning that generate lots of work for the skip hire industry, it is the school holidays. It is probably a lesser known fact that most Australians choose to move house in the summer holidays. And guess what. When people move house they order a skip bin to dispose of all those old items they don't want to take with them. So despite it being the hottest time of year Australians take the opportunity to move house while the children are on holiday rather than taking them away, or maybe as well as.
So remember as Christmas approaches everyone is booking skip bins to clean up whether it is the traditional spring clean or a renovation it is important to plan to book a bin before the day you need it or you will be spending more time on the phone trying to find a skip bin company that isn't too busy to deliver.
Don't get caught out book your skip bin early (along with the turkey).
Authored By:

Stephen Shergold

Published:

22/10/2012