Dumpsters, The Holy Trinity?
News > Dumpsters, The Holy Trinity?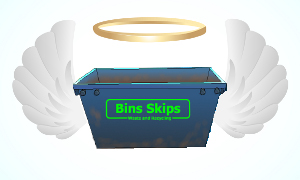 I had always thought that Dumpsters were what Americans called skip bins. So while wondering about what we Australians think skip bins are and if there were regional differences I did some research into Google Search trends to see if we do indeed use the term Dumpster to find skip bins here in Australia. I had noticed in the past that Australians in the different state capitals seemed to prefer different search terms. So Sydneysiders often search for "Skip Bins Sydney" while Victorians prefer "Melbourne Bin Hire" and Queenslanders "Brisbane Skip Bins". So with my mind gently ticking over on the subject of skip bin searches I started to wondered about whether there were many Google searchers out there looking for Dumpsters in Australia rather than skip bins. To my surprise I found that there are more people in Australia looking for dumpsters than looking for say "Sydney skip bins".
So this now has me wondering about who and why are Australians looking for "dumpsters" given that I thought that this was just and American name for a skip bin. So first question is what really is a dumpster...
So turning to Wikipedia we find: "A dumpster is a large steel waste receptacle designed to be emptied into garbage trucks. The word is a genericized trademark of Dumpster, an American brand name for a type of mobile garbage bin (MGB)." Then to my horror I find that the "usage of dumpster is also common in Australia, although Dumpster is not an established brand there." Wait there is more...

The word "dumpster", first used commercially in 1936, came from the Dempster-Dumpster system of mechanically loading the contents of standardized containers onto garbage trucks, which was patented by Dempster Brothers in 1937. The containers were called Dumpsters, a portmanteau of the company's name with the word dump. However, it took the Dempster Dumpmaster, the first successful front-loading garbage truck (which used this system), to popularize the word.
In British and Australian English, the terms wheelie bin and skip bin are more commonly used (although they are not perfect synonyms). In some other countries the more descriptive term frontloader container is often used, either in one or two words.
So Wikipedia are telling us that "Dumpster" has some similarity with the trinity in that it could be the 3 in 1 of the waste industry, a wheelie bin, a skip or a front loader bin (with a lid).
For me now everything has changed and I will have a new reverence for the humble dumpster as it can mean many different things to different people (especially Americans). This probably explains why there is a higher search rate for it in Australia than one might expect as it covers a glad bag of bin types for Americans visiting or moving to our Antipodean shores.
Authored By:

Steve Shergold

Published:

20/08/2012