How to find and hire a skip quickly and easily!
News > How to find and hire a skip quickly and easily!
Hire a
skip bin
from the comfort of your computer desk and avoid the need to make lots of phone calls to find the right service for the job you are doing. All you need is an idea of the quantity of rubbish you want to get removed, what it will contain and where the bin needs to be delivered.
When looking for
skip bins
you will need to know how much rubbish you have to go. Skip bin sizes are usually measured in cubic metres. 1 cubic meter is a cube that is 1m long, 1m wide and 1m high which looks like the diagram below.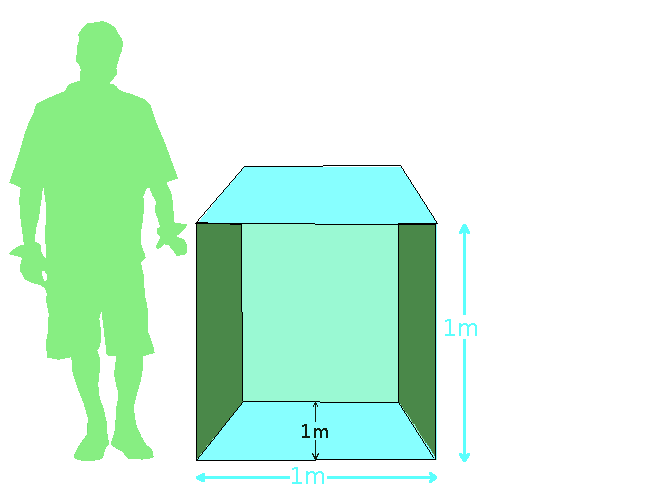 So how many such boxes can you fill? That is the cubic metre size of the bin you need.
The type of waste you have is often determined by a simple check; does the waste contain any bricks, concrete, sand, soil, rock or similarly heavy material. If you answer yes then you will usually need a Heavy Waste bin. If you answered no then a General (light) waste bin should be enough.
Now you are ready to find and
hire a skip
on Bins Skips Waste and Recycling's website. Head to the home page of the website and enter the delivery suburb, the type of waste and quantity, click on search and you will get a short list of services that could meet your needs.
Review the short list and think about the different options. Do you want a skip with wheelbarrow access for easier loading. What is the hire period and are there any weight limits for the bins? Many skip bins have weight limits because the local disposal facility weighs all waste to be dumped and charges by the tonne. Good luck with your search and do try to
hire a skip
at Bins Skips Waste and Recycling.
Authored By:

Stephen Shergold

Published:

06/03/2011