Rubbish Removals, Bags, Trailers and Skip Bins take your pick.
News > Rubbish Removals, Bags, Trailers and Skip Bins take your pick.
I have to admit that I get somewhat annoyed when I do a Google search for a
skip bin
and find the listings are for Rubbish Removers, bags or trailers for trash. But that aside, what are the pros and cons of these different
rubbish removal
options?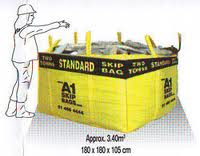 So on the positive side, bags and trailers are often seen as more manoeuvrable than
skip bins
, being able to be placed where skip bins can not go. With a bag you can just walk to where you want to load it, set it up and you are off and going. You don't need a skip bin truck to deliver the bag, they can be picked up from the hardware store, posted out to you or delivered by someone in a car. The flip side is that if you have to drive to Bunnings to get the bag, it is probably not much further to go to the tip. Additionally depending on where you live you may need to plan well ahead when using the postal system to get your skip bag and hope your postie doesn't decide to leave you a card inviting you to visit the local post office to collect the package.
Believe it or not sometimes the bag being delivered by car or van can take far longer than getting a
skip bin
delivered. I once had a customer contact me who needed to get a
skip bin in Sydney
after a frustrating wait for a bag to be delivered. In fact the wait was so long they gave up on the bag and ordered a skip bin which was delivered an hour or two later. Even better the bag then arrived the next day (a week after being booked) even though it had been cancelled the day before.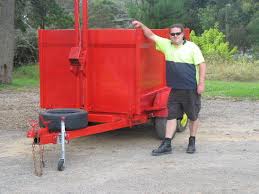 I have had a few instances where I have had customers who need to place a bin in a car park with difficult access and on these occasions I thought a trailer bin would be a good solution. Skips need head space to be lifted off the back of the truck so they are often not suited for the car park scenario. Again on the flip side from customers who have tried trailer bins I have been told that they can be a bit difficult to load compared to a
skip bin
, as the bottom of the bin is 300-400mm off the ground the rim of the bin is about 1.2 to 1.5m from the ground. This might be OK for green waste but for larger or heavy items like furniture it can be hard to get them into the trailer bin.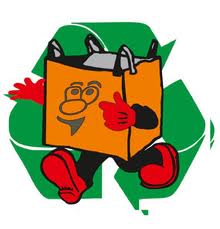 My other story to share is one from a family perspective. When I was younger my boys always liked to help me when I was working about the house or in the garden. This help was very special even though it sometimes meant taking 2 steps forward and then one back. Paving springs to mind for me where I would carefully prepare the sand to pace pavers on. Then when I stood back to admire my work one of my little helpers would spring into action when their spade and dig it up so I could get some more practice. Likewise I have been told by some customers about their children helping them by falling on to the bag they had set up to fill, amused by how they could flaten the bag by dropping on to the sides of it.
The last thing I think worth noting is that if skip bins were not the most popular to means to dispose of waste then why would these rubbish removal businesses be pretending to offer
skip bins
? In some cases the pretence continues until the bin is delivered and it is too late to change your mind.
Authored By:

Stephen Shergold

Published:

06/12/2012