Valentines Day Skips
Do you want to really surprise your loved one this Valentines Day? I can certainly hear your loved one sa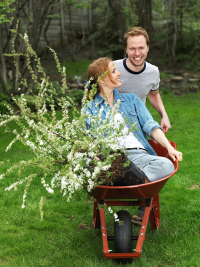 ying "yes, yes, yes, please surprise me".
And you know, when it comes to surprises, size does matter. The bigger the surprise the better. Chocolates, not much of a surprise. Flowers, the only surprise will be the price you had to pay to get them. 2m
skip bin
, a reasonable sized surprise.. A
6m skip bin
, now that's really going to be a surprise. To give a bigger surprise you would probably have to drive home in a sports car and hand over the keys.
Hey do I hear laughing, or is that just dissent? Come on now think about it. Yes it is not just the skip bin, it is the fact the you care enough to help fill it. Yes it might just be tidying up the garden and putting those unwanted clippings in the bin. Maybe it is cleaning out all of the old car parts and rubbish from the garage so your loved one can park in the garage. Yes, yes, yes, those
skip bins
can be used for an endless number of loving activities, Yes, just stop and think about it, what annoys your partner the most in life? Is it a room full of broken toys that need to go? The old bicycles that they fall over when ever they are in a rush. The small pile of bricks left over from that last renovation project. It is just so beautifully simple. All you need is a skip bin to make their dreams come true.
You have heard it before "Its the thought that counts"! Rubbish, they don't want your thoughts they want some action. Yes they want your body, they want it hot and sweaty, they want it doing what they love. Yes, yes, yes... they want you cleaning up and filling that skip bin. And that is just why they want the six meter skip bin. Yes it is 6 meters of pure blood and sweat straight from the heart.
Come on get up, get off the sofa, get to the computer, get searching for those skip bin suppliers get to
Bins Skip Waste and Recycling
. Make the commitment. Yes it is about commitment... Book the skip bin right now, let them know you care, let them know you love them. If the excitement is too much don't worry about the computer get on the phone.
Skip Bins
means you love someone. Look out for the special prices and special pink skips.
Authored By:

Steve Shergold

Published:

08/02/2013