Decluttering should be an important and vital part of spring cleaning
News > Decluttering should be an important and vital part of spring cleaning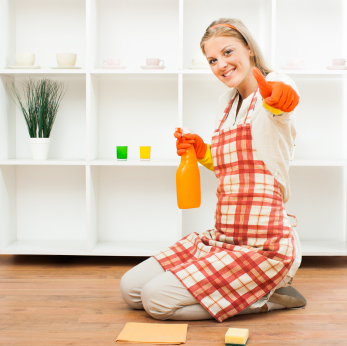 Spring cleaning can be liberating, especially those who despise clutter. Generally, spring cleaning involves giving your house a nice deep clean to give it a lovely freshness for the next season. This involves cleaning and decluttering, that is disposing of old and unused things which can make you as a person feel more at ease in your environment. It is the perfect time of year for spring cleaning and for hiring a skip bin. It's sunny, fresh and not too hot yet, so seize the moment!
Bins Skips Waste and Recycling would like to give their valued customers some handy hints for their spring cleaning adventures. Did you know that for a whole house clean out; people on average order 4m3 skip bins? That would be the equivalent to 4 trailer loads worth of waste.
The best thing to do when you have decided to do your spring cleaning is to begin with one room at a time. There is no use trying to throw all of your things into the skip bin at once! This can be overwhelming and can often lead to an unfinished job. The great thing about Bins Skips Waste and Recycling is that we have thousands of skips from local service partners all over the country, including skip bins for Melbourne, Sydney and Brisbane.
This means that you, as the customer, can have the choice in price, size and length of hire. Most contractors on the website provide a standard 7 day bin hire, but you can organise to have the skip bin on your property for a few days or even a week extra for an additional fee. For your spring cleaning, it is best to set out a whole week to get through all of your rooms properly. So, why not hire a bin and use it for the 7 days or more and really get the most out of it?
So, how can you get started? To begin with, write a list of all the rooms you have in your house. After that, you can decide what areas to clear out. This might include cupboards, drawers, pantries etc.
Here is my list of things to sort through during a spring clean:
Kitchen - silverware, crockery, small appliances, out of date food items and cleaning products

Bathroom - beauty products, kids bath toys and cleaning products

Living room - books, DVDs, CDs, magazines, and old furniture

Bedrooms - clothes, old bedding, pillows and kids toys

Laundry - washing powders, chemicals and old rags that haven't been used

Storage areas - things you have stored over the years that don't get used

Home office - books, papers, and documents that are over 7 years old

Outdoors- gutters, roof tiles, the shed, play equipment and the garden.
This list is a suggestion of things and places you can decide whether or not to reorganise. When I spring clean, I like to make three piles of items: one to reorganise, one for the skip bin and one to donate to a charity. Then you have the chance to decide what you want to do with each item individually. Some questions to ask yourself when sorting items into the piles are:
In the past 6 months, how many times have I used this item?

Who bought this item? Is it sentimental?

Will it be used in the next 6 months?
These questions can be helpful in deciding if you want to keep certain items or throw them in the skip bin.
Don't forget that general waste skip bins can include most of those household items, including leaves and branches from the backyard. For those chemicals coming out of your home and into the skip bin, make sure that there are no chemicals in the bottles or that they have dried up. Also, make sure if you are putting your old documents in the bin that they are shredded first, so no one can read them!
So why not, this spring, give your house a makeover and help it feel all brand new again! Book a skip bin with us today!
Authored By:

Nickie Shergold

Published:

02/09/2013