Easy Skip Bin Hire for Gosford, Terrigal, Narara & Wamberal
Skip Bin Hire >> Central Coast >> Gosford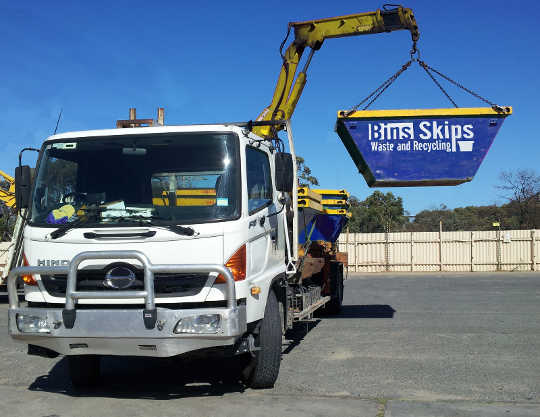 Skip bins in Gosford on the NSW Central Coast may be hired online through our site. The Bins Skips Waste and Recycling website offers residents of the Central Coast the greatest choice of skip hire in Gosford and the surrounding Central Coast Suburbs. These services are provided by partner skip bin companies at competitive rates and can be supplied with a day or less notice on most business days. And because we focus on positive consumer feedback, you know our partners in the Gosford, Central Coast Region will provide skip bin hire services that are reputable. So whether you need a skip to clean out a garage or clean out the shed or a even a bathroom renovation, thenBins Skips Waste and Recycling is the place for you to find your skip bin in Gosford on the bueatiful NSW Central Coat. To book and pay for hiring a skip bin on our site is simple and only takes just 4 easy steps. So when you need a skip bin head to the Bins Skips W&R and get the choice you deserve. It is a one stop skip bin shopping centre for all your Central Coast skip hiring and skip bin needs in Gosford. From our depot in Tuggerah all the suburbs on the Central Coasty are conveniently serviced most days of the week.
The Gosford skips area is part of the Central Coast skip bin hire service area which also covers the Wyong Shire and southern Macquaire Lake area.
Gosford Councils policy on the placement of Skip Bins on their property is unclear from their website. Local providers recommend that skips bins be placed on private land to ensure that no issues arise from the placement of skip bins on council land (nature-strips or roadways). Placement of Skip Bins on council roads is best avoided to minimise the hazard to traffic and pedestrians.
The are two landfil sites owned by the Gosford council one outside Woy Woy and one at Kincumber. In August 2009 the Kincumber landfill ceased to accept putresible waste at the facility. The land fill at Kincumber provides processing and recycling of only dry and inert waste. The site also continues to operate process green waste.