Skip bin hire Kiama delivery to Kiama Downs, Gerrigong and Jamberoo
Skip Bin Hire >> New South Wales >> Kiama
P
skip bins
Philip Gray
Service was prompt

Problem with website was solved quickly

P
Skip Service
Paul Green
Good clear & friendly service.
M
Skip hire
Mark Levesque
Great service, very helpfu.
They went above and beyond to provided the service.
Thank you Bins Skips Waste & Recycling
G
Excellent service
Gloria Wood
Excellent service and I would definitely use again.
G
Excellent service
Gloria Wood
Excellent service and I would definitely use again.
C
Cass Minnamurra
colin cass
Five star service
Colin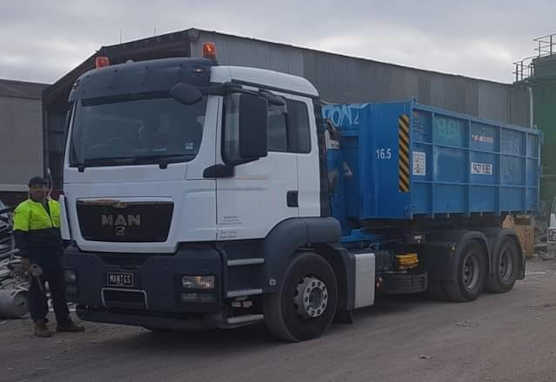 Kiama Skip Bins rubbish removal
Bins Skips Waste and Recycling can provide you with skip bins in the Kiama and Illawarra area including Shellharbour and Wollongong districts. Our skip hire services in Kiama are reliable and because we are focused on getting positive feedback from you, our customer, you know that our bins in Kiama are reputable. Bins Skips' provides the perfect skip bins hire services for garage clean-outs, renovations, gardening and more. Booking a skip bin and paying is easy with Bins Skips' just search for a skip bin service the click to book and pay for your bin in Kiama. When you need a skip bin for Kiama Bins Skips' is your one stop shop.
We can deliver skip bin hire service to all areas of the Illawarra Region including skip bins in Wollongong and Shellharbour. Skip Bins can be delivered to Jamberoo, Werri Beach, Minnamurra, Gerringong, Kiama, Gerroa for your skip hiring needs. Bombo, Toolijooa, Curramore, Willow Vale and Rose Valley can also be serviced. Click the "Skip Bin Search" below to find a skip bin in Kiama, Wollongong or other area in the Illarwarra district.
Frequently Asked Questions about skip bin hire Kiama
What skip bin sizes are available in Kiama NSW for waste disposal?
There is a broad or large range of skip bins available in Kiama nsw or Illawarra region for rubbish removal that include:
Mini skip bins that are bins that are between 2 and 4 cubic metres and suitable for rubbbish removal from spring cleaning, bathroom and laundry renovations etc

Marrell Skip Bins which are the same as skip bins but usually refer to skip bins between 6 and 12 cubic metres

Hook bins for larger commercial and industrial jobs including shop fitting (or defitting), ware-house waste management and rubbish removal. Hook bins that are between 15 and 30 cubic metres are available.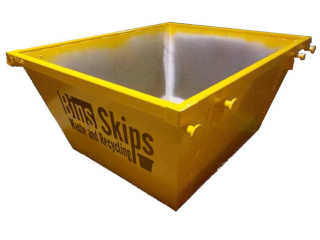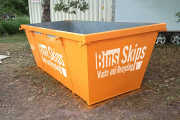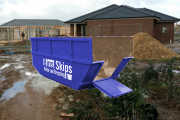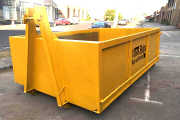 What does it cost for a cheap skip bin in Kiama NSW?
To be honest, since the NSW EPA waste levies keep on increasing each year I am not sure that there is such a thing as cheap skip bin hire services. We aim to provide reasonable prices for great customer service that will lead to being highly recommended.
Prices start at $170 for a 1.5m³ Skip Bin for Green Waste (garden clippings) in Kiama 2533. A typical bin for a house-hold clean-up or spring clean would be a 3.0m³ Skip Bin for Light General Waste in Kiama 2533 for $435.
Yes the prices vary for the skip bins based on the type of waste to be disposed of and the bin size. Bigger bin, more waste greater cost of tipping the rubbish and mort EPA waste levy to be paid. When the bin is used for materials that can be recycled then you will get a reasonable or even great prices. This can be seen for green waste skip bins and for bricks and concrete recycling bins.
How soon can a skip bin be delivered to Kiama?
Our objective is to provide a quick delivery when required and if possible. Our operating hours for deliveries are between 7:00 am and 3:00 pm. When you call after 3:00 pm then a fast delivery will be the next day, in the morning. If you call first thing then a prompt response and a quick delivery and you will have your bin by lunch time if there is stock available.

If you are hiring a skip bin to be used by workmen then it is a good idea to book ahead to avoid disappointment. Also remember to communicate all your needs when booking your Illawarra skip bin hire, especially if you have specific needs. Great communication is a two way process that should be worth at least one phone call if you have complex needs.
How is it possible to know if a great service will be provided?
We try to provide our customer with an insight into whether they are likely to enjoy an excellent service by collecting feedback from all our customers and whether it was a good service or superior customer service. So when you search for the available services using the Get prices instantly panel to the top right, not only do we provide you with a short-list of services that match your needs we provide lots of details about those services that are provided by professional skip bin businesses. The entries in the short-list include reviews from customers that have used the service.